Book Fair starts at Central Park
The fair was inaugurated on Tuesday, a day earlier than scheduled, to make the most of Saraswati puja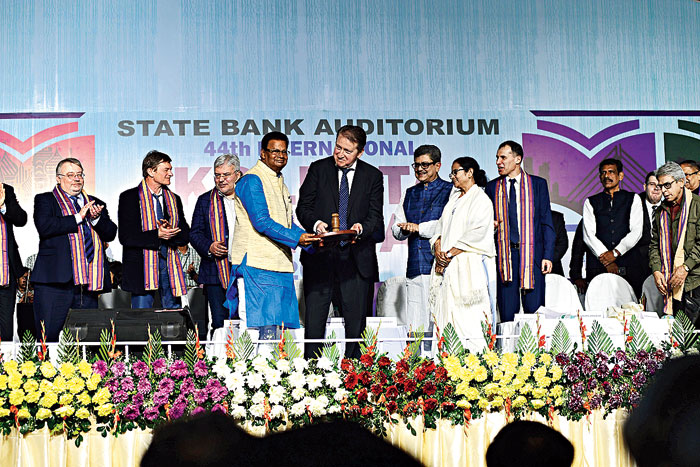 ---
---
The Book Fair is back at Central Park, for the third consecutive year.
The fair was inaugurated on Tuesday, a day earlier than scheduled, to make the most of Saraswati puja.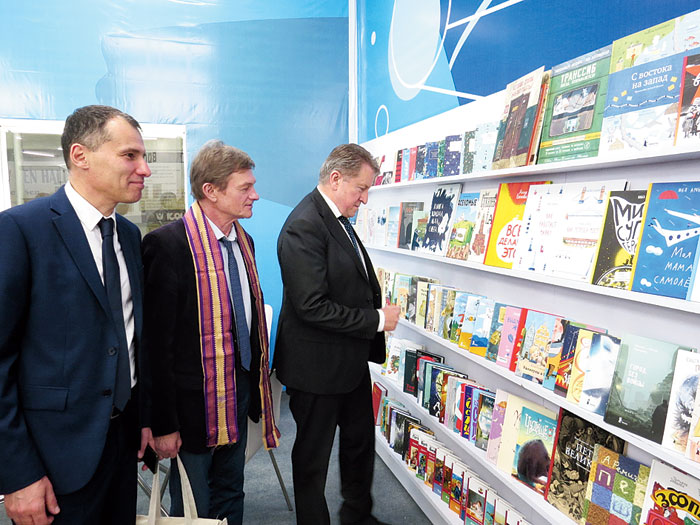 "After a long while, the start of the Book Fair is coinciding with this auspicious day," said Sudhangshusekhar Dey, general secretary of Publishers and Booksellers Guild.
Nrisingha Prasad Bhaduri, Sanskrit scholar, essayist and translator, was conferred with a literary award. "I am compiling Purankosh. Two volumes are out. I hope to finish in two more volumes," he said.
About 800 titles, including children's literature and translations in Bengali and Hindi, were on display at the Russia stall, Russian ambassador Nikolay R. Kudashev said. Four books, translated from Russian to Bengali, will be published at the fair.
The Kolkata Literature Festival will be held from February 6 to 8 on the sidelines of the fair.