Block-people direct connect via WhatsApp
Under the 'Ek Messagei Sarkari Porisheba', the block administration has started sharing the WhatsApp number 9641887849 on social media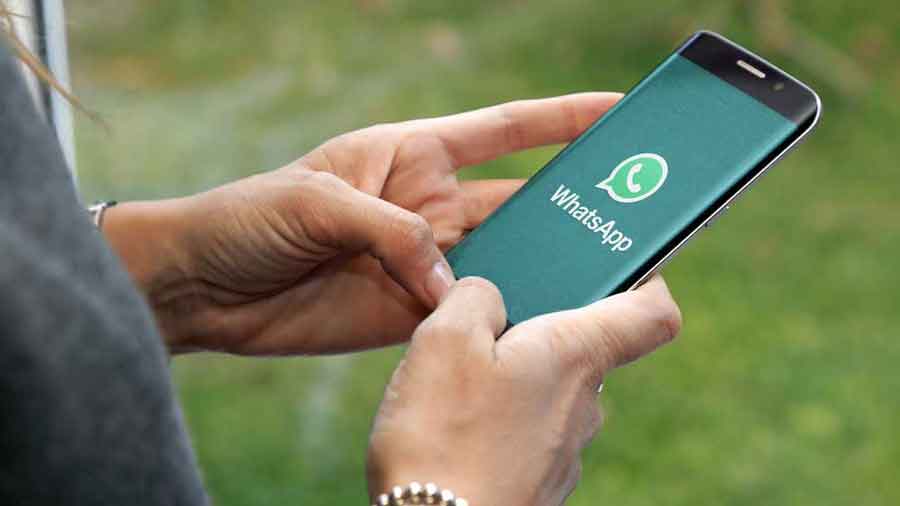 Representational image.
File photo
---
Alipurduar
|
Published 21.07.22, 01:26 AM
|
---
The administration of Kalchini block in Alipurduar district has come up with a new facility for residents of the block so that they can get government benefits and administrative aid."We have come up with a WhatsApp number where residents can send messages to know about the social welfare schemes of the state government and get enrolled as beneficiaries. They can also text  us in case they need aid during a natural calamity or any other reason. It will be a round-the-clock service," said Prasanta Barman, the block development officer of Kalchini. 
Under the "Ek Messagei Sarkari Porisheba (government services only a message away)", the block administration has started sharing the WhatsApp number 9641887849 on social media."Say a person wants to know the status of his ration card. He just needs to send a message on the number. The message would be forwarded to the extension officer. Soon, the person would be told the status of his card. He doesn't need to come to the BDO office," said Barman.
Officials at the block have decided to carry out an extensive campaign across the block on the facility. The number will be displayed in every village panchayat office across Kalchini, public announcements will be made and the number be popularised in  households by health workers.
"Kalchini block is dotted with tea estates. The entire Buxa hills, with tiny hamlets, is located in the block, along with patches of forests. Many people can't visit the BDO for basic information for lack of money and time. It's far easier getting information via WhatsApp," said an official.
Details about welfare schemes, women and child development, health, education and activities of self-help groups would be shared via the WhatsApp number.It will also act as a mechanism for the administration to get information directly from people on  floods, waterlogging and earthquakes.
"We also want to know on child marriages or crime or encroachment of land via the WhatsApp number. People can tell us about unlawful activities in forests and illegal extraction of minor minerals from riverbeds," said a source. Once the information reaches the block administration, it will be shared with police and other departments concerned for necessary steps.