BJP tries to prove Bengali credentials, messes up again
Bengal BJP unit's official Twitter handle says Visva-Bharati is Rabindranath Tagore's birthplace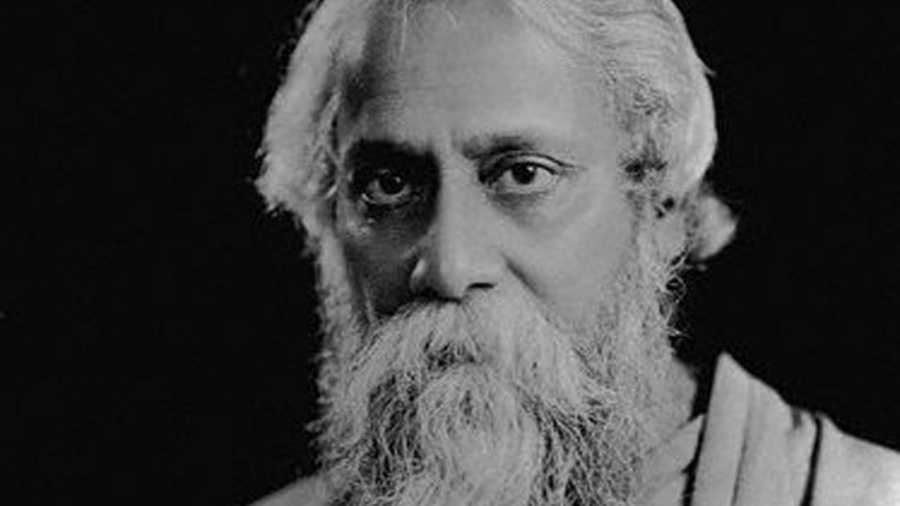 Rabindranath Tagore
File picture
---
Calcutta
|
Published 10.12.20, 03:27 AM
|
---
You must be very brave — or stupid — to latch onto Rabindranath Tagore to prove your Bengali credentials and then mess up.
The BJP must be very, very brave.
The Bengal BJP unit's official Twitter handle on Wednesday tweeted in Bengali that "Visva-Bharati is Rabindranath Tagore's birthplace".
Worse, it was attributed to the visiting BJP national president, Jagat Prakash Nadda, who traces his roots to Himachal Pradesh but spent his childhood closer to Bengal in Patna.
Tagore was born in north Calcutta's Jorasanko in 1861 and Visva-Bharati became a university 60 years later. 
In Bengal, it is next to impossible not to know this. If, by a quirk of fate, you are unaware of such elementary information, you are not expected to advertise it.
The tweet, put out at 2.35pm by @BJP4Bengal, was taken down later. 
In grammatically questionable Bengali, the tweet read: "Rajnoitik drishtikon thekey dharona binimoy kora gonotontreyr shoundorjyo. Poschimbongo tar dharonaguli binimoy jonyo porichito (Exchanging ideas from political perspectives is the beauty of democracy. West Bengal is known for exchanging its ideas)."
"Bishwobharoti holeyn Rabindranath Thakureyr jonmosthan (Visva-Bharati is Rabindranath Tagore's birthplace): Sri @JPNadda #BengalWelcomesNadda," it added.
Sources in the BJP said the fault did not lie with Nadda, whose speech was peppered with eager attempts to underscore the party's Bengal connect. The mistake was apparently made by someone in the party's IT cell, whose boss Amit Malviya is now a co-minder for Bengal.
"Naddaji did refer to Visva-Bharati and Tagore. His exact words were 'this is the land… where Visva-Bharati is situated, where Tagore was born….' He didn't mean that Tagore was born in Visva-Bharati. Someone's carelessness in the IT cell is now going to cost us dear," said a state BJP leader. 
In a tweet, the official handle of the Trinamul Congress pointed out that Tagore was born in Jorasanko.
Then came the unkindest cut of them all: "Bohiragawtodeyr Banglay ashar aagey Banglar sanskriti, itihash o oitijhyo jeney asha uchit (Outsiders should learn about Bengal's culture, history and tradition before coming to Bengal)."
The BJP had drawn attention to its perceived unfamiliarity with Bengal when a bust of Bengal Renaissance stalwart Ishwarchandra Vidyasagar was vandalised last year and an anonymous statue was incorrectly identified as that of revered tribal leader Birsa Munda last month.