BJP MP Saumitra Khan demands statehood for 'Rarh Bengal' region
According to the legislator, the districts which formed the 'erstwhile Rarh Bengal' or Jungle Mahal area must be carved out as a new state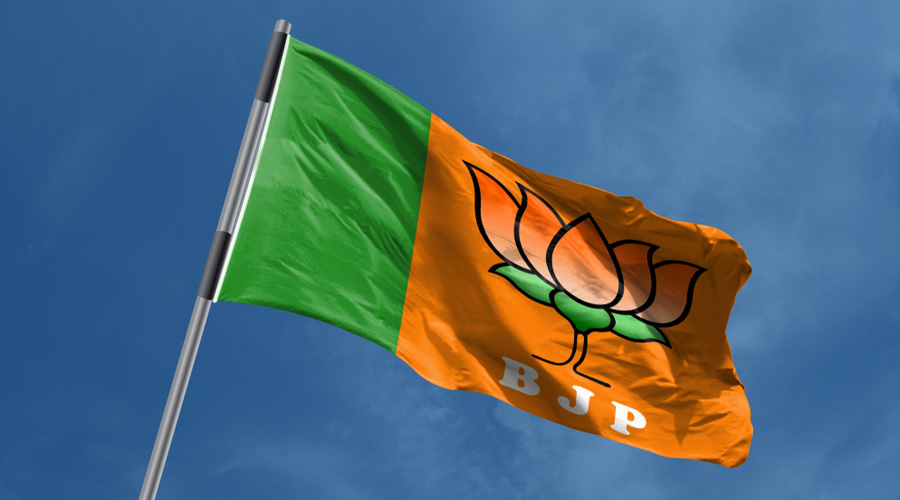 ---
Calcutta
|
Published 22.06.21, 02:02 AM
|
---
Bishnupur BJP MP Saumitra Khan on Monday demanded statehood for the Rarh Bengal region before "we will be called outsiders on our own land".
"On one hand, Bengal is turning into a refuge for the Rohingya. On the other hand, Mamata Banerjee is disallowing the CAA. It won't be late before we will be called outsiders on our own land. This is why I feel this region (Rarh) should be turned into a separate state," said Khan.
According to Khan, the districts which formed the "erstwhile Rarh Bengal" or Jungle Mahal area must be carved out as a new state.
"Birbhum, Burdwan, Asansol, Purulia, Bankura, Bishnupur, Jhargarm, West and East Midnapore and a few parts of Hooghly. These are the areas which should be clubbed and granted statehood," he said.
In geographical terms, the Rarh region comprises the areas between the gangetic delta and the Chhota Nagpur plateau.
Khan's comment comes about a week after Barla publicly demanded a separate dominion status for north Bengal. Barla first made his demand through a local news portal. However in the last few days, he has been more vocal about the demand and also mentioned it at a meeting of BJP MPs and MLAs from north Bengal on Saturday.
At a time state BJP leaders were busy drawing up strategies to make post-poll violence in Bengal an issue to embarrass the Mamata Banerjee government, the statehood demands from the two MPs have come as surprise for the state party unit.
The BJP's embarrassment over Barla and Khan's comments are evident from the desperate attempts by state BJP chief Dilip Ghosh and scores of other leaders to distance themselves from these demands.
"The BJP is never in favour of dividing Bengal. It has always wanted development for West Bengal as a whole. However, given the lawlessness in the state, some people might get frustrated. This frustration has probably made them put forward such demands. The BJP doesn't support the demands as a party," Ghosh said on Monday on the sidelines of an organisational meeting of the party in Malda.
Ghosh has made several comments attempting to alienate the BJP from Barla's comments earlier.
A section within the party believes there is a possibility that the two MPs enjoy the backing of the BJP's central leadership. These leaders also said it could be yet another ploy of the BJP top rung to divide the people of Bengal on communal lines.
"Neither John Barla nor Saumitra could have spoken out of turn if they didn't have the sanction of the party's central leaders. The latter is referring to Rohingya Muslims and CAA. Of course, these are the best weapons of polarisation for us. All this makes us think that the central BJP leadership has a bigger role to play here," a state BJP office-bearer said.
Moreover, Barla has claimed he has already spoken to his leaders in Delhi on this issue. Khan said he would bring this topic up in Parliament and accordingly, mobilise the crowd in its favour.
The Trinamul Congress has been using the comments of Barla as a weapon to launch a fresh political campaign against the BJP in north Bengal, where the ruling party has traditionally been weak.
"While Trinamul has regained ground in south Bengal during the Assembly polls over the Lok Sabha elections, north Bengal still remains a difficult zone as we performed badly in districts like Alipurduar, Cooch Behar and Jalpaiguri... Barla's demand has given us a chance to mobilise public support in our favour," a Trinamul leader from Alipurduar said.
Apart from combating Barla's comments politically, Trinamul lodged three FIRs at three different police stations in Cooch Behar against the MP for his comments.