Bengal government seeks data on projects
All district magistrates have been asked to furnish reports under 56 heads, including setting of new schools, hostels, cold storages, rural roads, hospitals, bridges, fire stations since 2011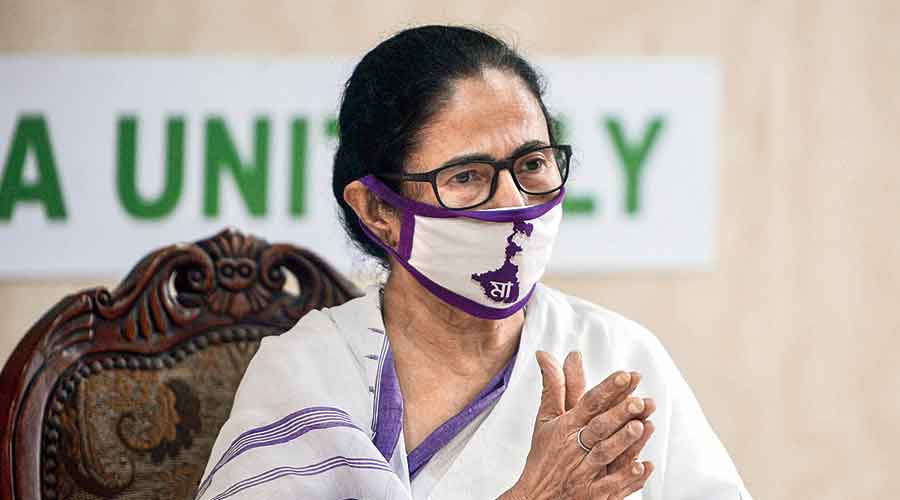 ---
---
The Bengal government has asked all district magistrates to furnish data on projects implemented since 2011 under 56 specific heads by September 29, the directive makes it clear that the ruling dispensation is spinning a narrative around development as part of its preparations for next year's Assembly polls.
"Before every district review meeting, the chief minister's office normally seeks progress reports on various projects. But the way it has sought this time is different," said a senior government official.
All district magistrates have been asked to furnish reports under 56 heads, including setting of new schools, hostels, cold storages, rural roads, hospitals, bridges, fire stations since 2011.
"A clear format has been sent to us. We have to fill in the chart and send it back to the CMO. It seems that the facts would be used for a detailed publication," said a district magistrate.
Earlier, the CMO had asked the DMs to prepare a booklet for each of the 294 Assembly segments with details on how the Trinamul dispensation brought a change in the lives of common people since 2011.
"Now, with the progress reports on 56 development areas, it is clear the ruling establishment is set to widen its campaign based on development to reach out to common people. It is also clear that the chief minister is set to counter the BJP's hatred campaign with her development issues," said a minister.
Sources in the state government said the CMO had asked the DMs to furnish progress reports on 56 development areas only to ensure that all the projects started in the past few years could be completed before the elections.
"The chief minister is getting ready for the polls. As soon as the Covid-19 situation comes under control, she would start visiting the districts armed with the achievements of her government," said a source.
Trinamul insiders have said the large scale drive to conduct the campaign on the government's success in carrying out the development projects is the brainchild of team Prashant Kishore — the poll strategist hired by the ruling party.