Auto jumps lanes for customer, gets hit
Day 4 of traffic safety week: rule flout order of the day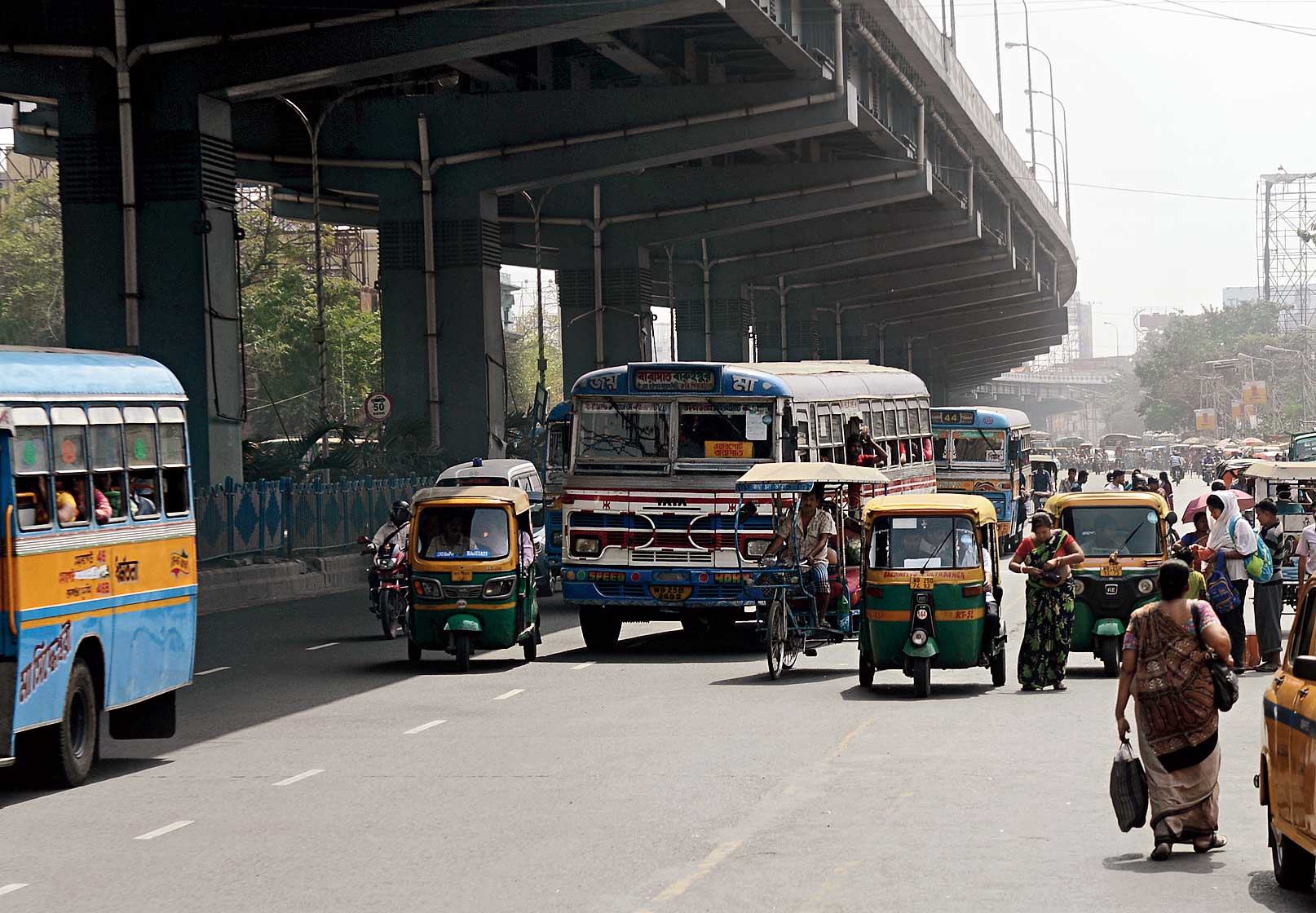 ---
|
Calcutta
|
Published 14.03.19, 09:35 PM
---
A bus hit an auto on VIP Road when the three-wheeler switched flanks without warning to pick up a passenger near Baguiati bus stop on Thursday, police said.
Five people, who were in the auto, and the driver were injured as the auto then rammed into the remnant of a divider separating the road and the service lane.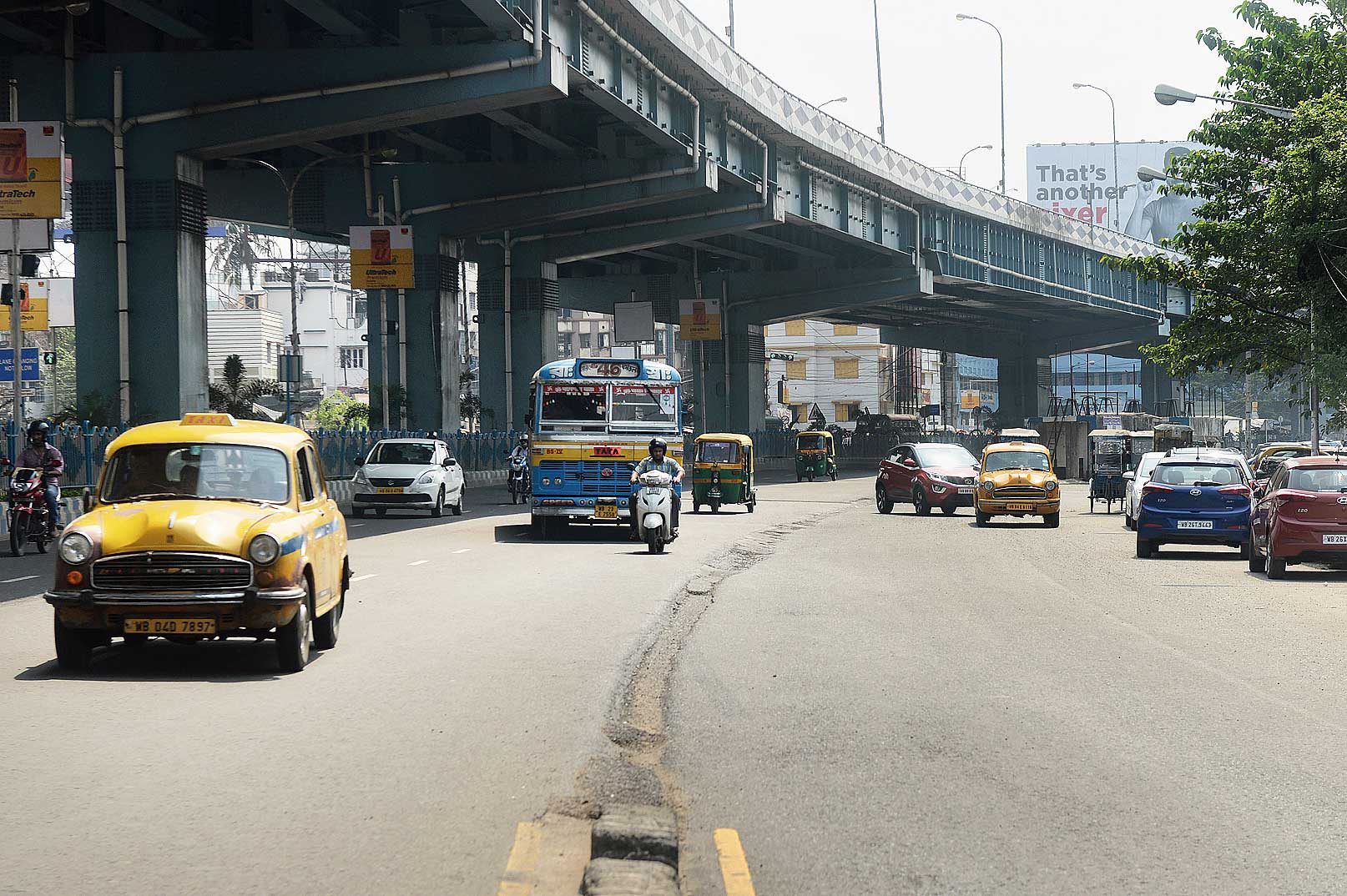 Passengers of the bus and passers-by took them to a health-care unit across the road where they were treated for injuries, the police said.
A doctor who had treated them said three of the passengers and the driver were discharged after first aid. "We had kept two passengers under observation for sometime as they had hit their heads against something. They were discharged later in the day."
Autos carrying five passengers is common in the area though the maximum permissible limit is four.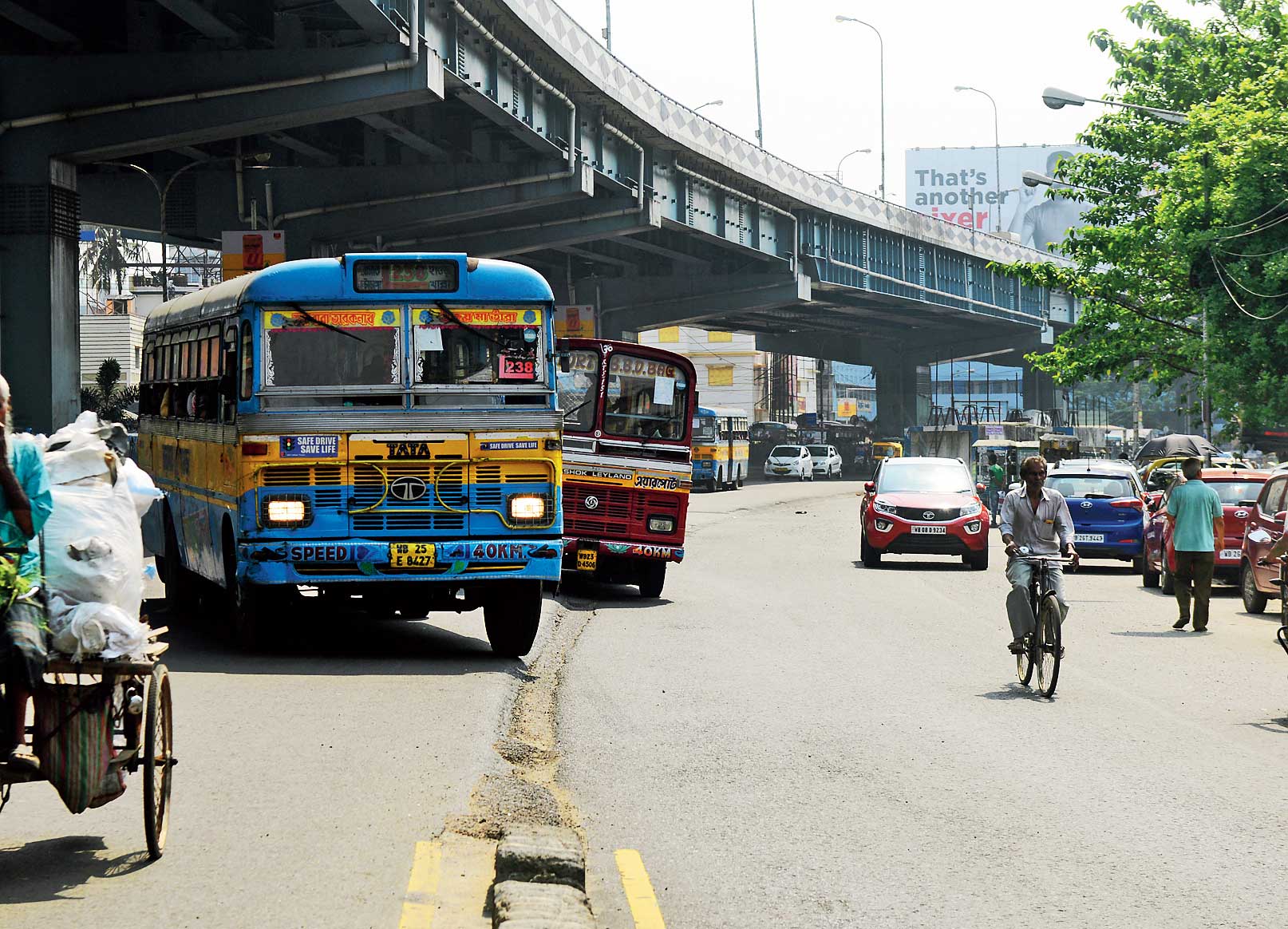 The auto involved in Thursday's accident was headed to the airport from Ultadanga but the driver has a permit to ply till Baguiati, an officer of Baguiati traffic guard said.
The auto and the bus on route 46 (Esplanade to airport) were headed towards the airport when the auto driver drove diagonally across the road to pick up a sixth passenger who had waved at him to stop, the officer said. The bus driver had applied the brakes but could not stop in time.
"There are tyre marks on the road indicating the driver had tried to stop the bus," the officer said.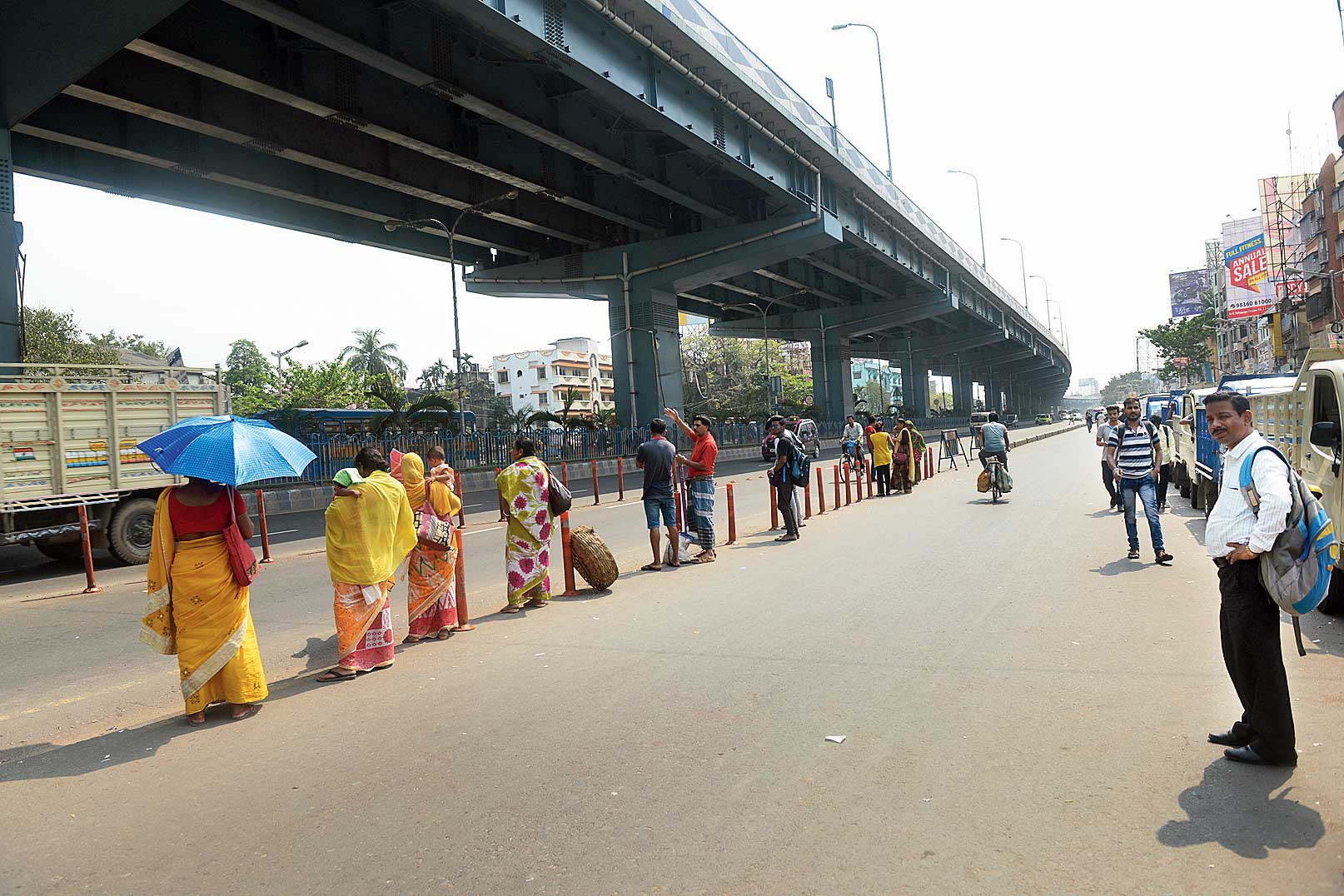 Goutam Nayak, who was in the rear seat of the auto, said he felt a jolt before being thrown out of the vehicle. "I was lying on the road when pedestrians picked me up."
Timir Mondal, the auto driver, said he was carrying five passengers to maximise his earnings as he had started late in the day.
Both vehicles were seized but the bus driver and conductor fled, the police said.