Ajoy Edwards waves cash stick at 'defectors'
On Sunday, the Hamro Party president told this newspaper the party would soon convene a general meeting on the issue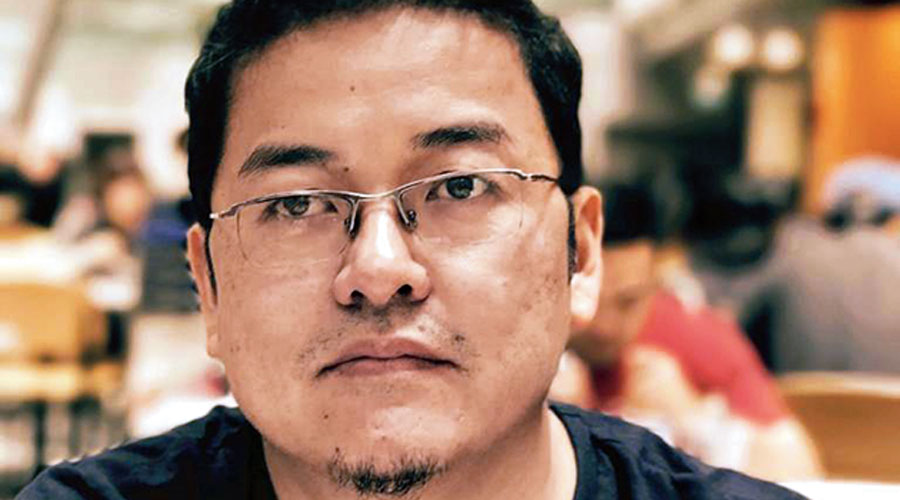 ---
Darjeeling
|
Published 31.10.22, 01:06 AM
|
---
Hamro Party, the major Opposition party in the Gorkhaland Territorial Administration (GTA), has decided to convene a "general meeting" of the party to decide on whether to realise Rs 1 crore each from two of party's GTA members who the party suspects will defect.
Hamro Party had made all the elected GTA members from the party sign a bond of Rs 1 crore, stating that the sum would be realised from them if they left the party.
Last Tuesday, Hamro Party president Edwards took to social media to allege that Pramaskar Blone, GTA Sabha member from Ghoom-Jorebunglow constituency and Bhupendra Chettri, GTA Sabha member from Goke-Bijanbari were leaving the party.
"For the past 4 to 5 days we were hearing that GTA Sabha members Pramaskar Blone and Bhupendra Chettri would be joining a party in power…. These two brothers, for personal gains; for cars, for departments, they are leaving us.... I want to bid you farewell," Edwards had said.
On Sunday, Edwards told this newspaper the party would soon convene a general meeting on the issue.
"Soon after the election, we  had made all elected GTA members from our party sign a bond of Rs 1 crore, stating the amount would be realised from the them if they left the party and joined another party as it would be a breach of trust to their voters," said the Hamro Party president.
"We want the people to decide if we should pursue the matter in court in case they join another party. We also want the general public to decide on whether to pursue with the anti-defection law of the GTA," said Edwards.
If the party does decide to move court to realise the amount, it would be unprecedented in hill politics.
Eight of the 45 GTA Sabha members are from Hamro Party. The Anit Thapa-led Bharatiya Gorkha Prajatantrik Morcha (BGPM) is in control of the GTA.
A lawyer said that without a scrutiny of documents, it would be difficult to say if the bond was tenable or not.
A political observer said the anti-defection law might not apply to Hamro Party GTA members. All of them had contested as Independent candidates as Hamro Party has not completed the party registration process. Hamro Party was formed in November last year.
Blone and Chettri have said that they were surprised with Edwards's "unilateral decision" to bid them farewell.