Airlines get Jet Airways counters and slots
Four carriers benefit from re-allotment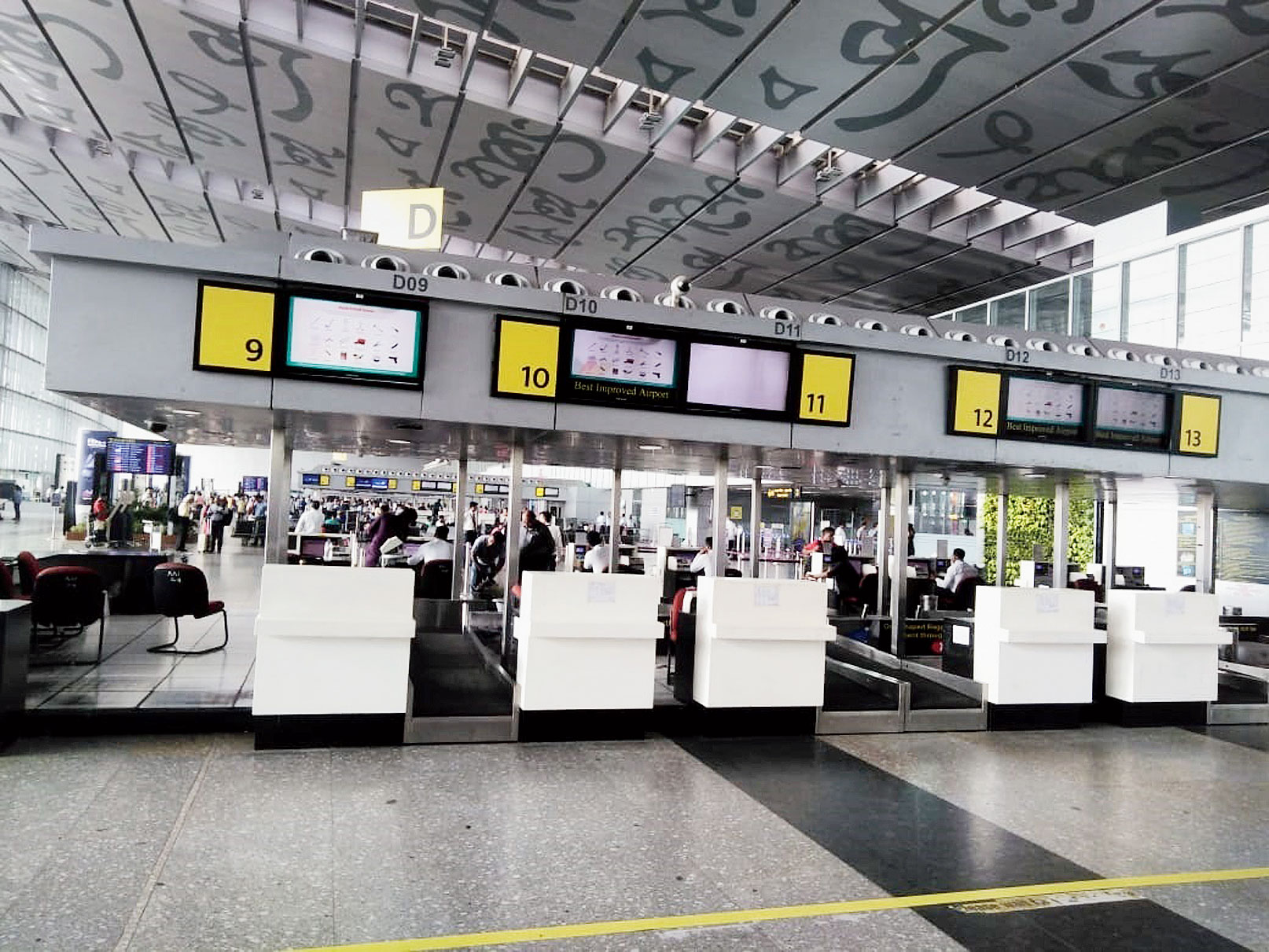 The check-in counters at the city airport that belonged to Jet Airways.
Telegraph picture
---
Dum Dum
|
Published 09.05.19, 08:45 PM
|
---
The Calcutta airport authorities have started alloting the check-in counters and flight slots of Jet Airways, which suspended operations on April 17, to other airlines.
Officials said Jet would vacate its ticket counter and back offices at the airport on Friday.
Jet had 11 check-in counters at the integrated terminal from where the airline would issue boarding passes and accept checked-in baggage.
"We are re-allocating the counters vacated by Jet to other airlines. Vistara has been allotted four and SpiceJet has shown interest in taking the rest. We are yet to decide whether SpiceJet would be given all the remaining seven counters," airport director Kaushik Bhattacharya said on Thursday.
Check-in counters are clustered in islands, of which there are eight at the city airport — five in the domestic section and three in the international one. Jet was occupying island D in the domestic section.
Airport officials said this was the island from where full-fledged operation of the new terminal had started in March 2013.
The 12 flight slots Jet held have been allotted to SpiceJet, IndiGo, Vistara and AirAsia for the time being, director Bhattacharya said.
"If Jet resumes operations, there will be a fresh review on distribution of slots," an official at the airport said. "Most airlines are expanding operations and are in need of space."
Altogether, 420 flights land at and take off from Calcutta airport.
Jet's ticket counter, housed in the section of the airport that is accessed through gate 3C, has been lying idle since April 17.
"Initially, it was open for passengers who would turn up without knowing that Jet had suspended operations. But now it has no use. So, the airline has been asked to vacate the counter and also its back offices by Friday," an official said.