Air fare takes wings on Test eve
Today's Dhaka-Calcutta flight costs 18K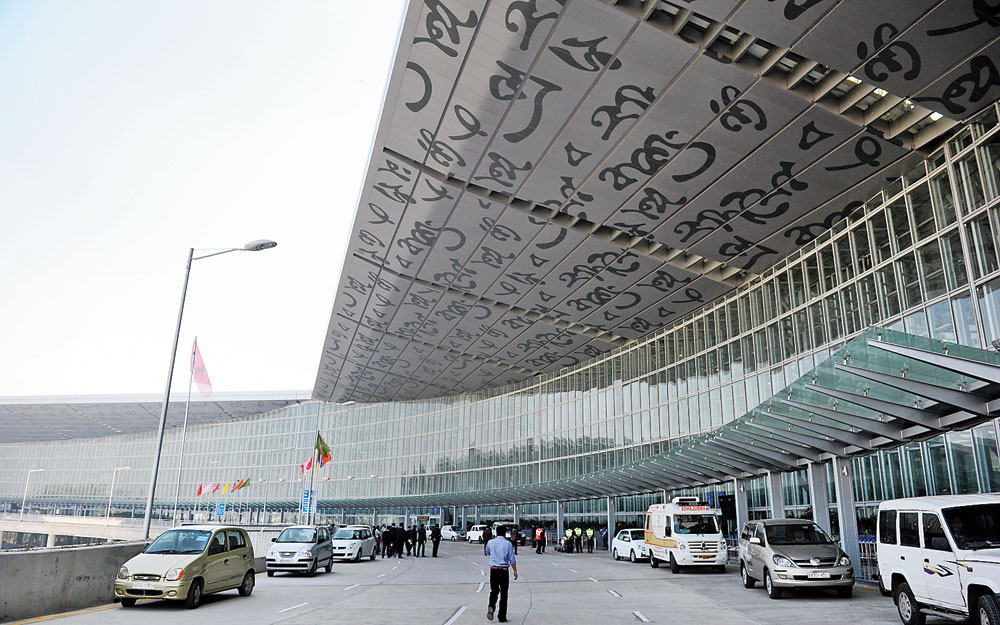 ---
|
Calcutta
|
Published 20.11.19, 09:04 PM
---
The craze surrounding the pink ball India-Bangladesh Test at the Eden Gardens has sent airfares on the Dhaka-Calcutta route soaring.
At 6pm on Wednesday, IndiGo was charging more than Rs 18,000 for flying from Dhaka to Calcutta on Thursday evening.
Tour operators said the fare usually varied between Rs 4,000 and Rs 5,000. The fares are expected to go up further on Friday morning.
The Test starts at 1pm on Friday.
The 10-odd flights from Dhaka to Calcutta on Thursday were mostly full.
An IndiGo official said its Thursday evening flight had 180 seats. By Wednesday afternoon, 175 were booked.
Biman Bangladesh operates two flights between Dhaka and Calcutta, each with 162 seats. "Both flights (Calcutta-bound) are almost full on Thursday and Friday. Usually, 20 per cent of the seats remain vacant," an official of the airline said.
"The last time the route had seen such a surge in fares because of cricket was February 2016, when India played Pakistan in Dhaka in the Asia Cup T-20 tournament. The fares from Calcutta to Dhaka had seen a steep surge. The one-way air fare had touched Rs 20,000," said Anil Punjabi, chairman, east, Travel Agents Federation of India. "This time, the fares are likely to go higher than that."
Airlines are also expecting a rise in demand for Calcutta-bound flights from other cities on Friday as groups of cricket lovers are likely to visit the city.
A travel agent on Sudder Street, who is also a money changer, said a steady stream of cricket fans from Bangladesh was arriving in Calcutta.
"Some of them came to exchange currency. They have already bought Test tickets and are excited about it. Apart from seeing the match, all of them have plans to shop and do some sightseeing," said Amin Asghar, of A and A Travel Zone Pvt Ltd.
At Calcutta airport, officials were making plans to receive Bangladesh Prime Minister Sheikh Hasina, who is scheduled to arrive on a special aircraft on Friday.
"A parking bay has been reserved for the Bangladesh Prime Minister. Security at the airport is being stepped up for her visit," said an airport official.