Advisory for Calcutta police
Sharma in an official WhatsApp message also warned his officers against 'working without application of mind or seriousness'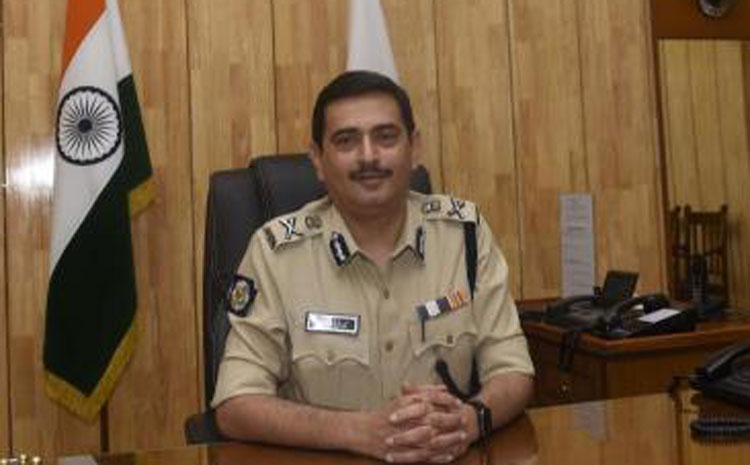 ---
|
Calcutta
|
Published 21.06.19, 02:34 AM
---
Police commissioner Anuj Sharma's wake-up call to his force and cracking the whip for alleged dereliction of duty have got senior officers at Lalbazar to prepare a standard operating procedure on how to tackle and react to delicate situations.
The SOP has been sent to 80 police stations and 25 traffic guards of Calcutta police to remind cops about their duties and responsibilities, an officer said. The SOP will also advise cops on how to react to situations when jurisdiction issues are involved.
"It will be the duty of every officer to be humane first. Every complainant, irrespective of gender, should get a patient hearing. Jurisdiction should not prevent an officer from taking prompt action or starting a case," said a senior IPS officer in Calcutta police.
Sharma's strong message and action came after model Ushoshi Sengupta had alleged that she and her app cab driver were heckled by a gang of helmetless bikers at the Exide crossing.
She had said that cops of at least two police stations were initially indifferent to her pleas for help citing jurisdiction issues. However, the police did help Ushoshi in the end.
"There should not be any delay in drawing up an FIR if the case demands so. The technical issues can be taken care of later," a senior officer said.
Sharma in an official WhatsApp message also warned his officers against "working without application of mind or seriousness".
Though jurisdiction issues are often cited by the police and the aggrieved is made to suffer, there is no rule that forms the basis of such action.
"It is a shameful act to refuse a complainant citing that the place does not fall under the jurisdiction," said an officer of the rank of deputy commissioner.
THE SOP

Give a patient hearing to complainant
Be humane to aggrieved
Do not cite jurisdiction to refuse complaint
File FIR even if offence happened elsewhere
Case can be shifted to the local police station later through court
Escort the complainant home in a police vehicle if need be
Take special care when complainant is a woman or an elderly person