9-member panel for small tea growers
Director of tea development is the committee secretary and convener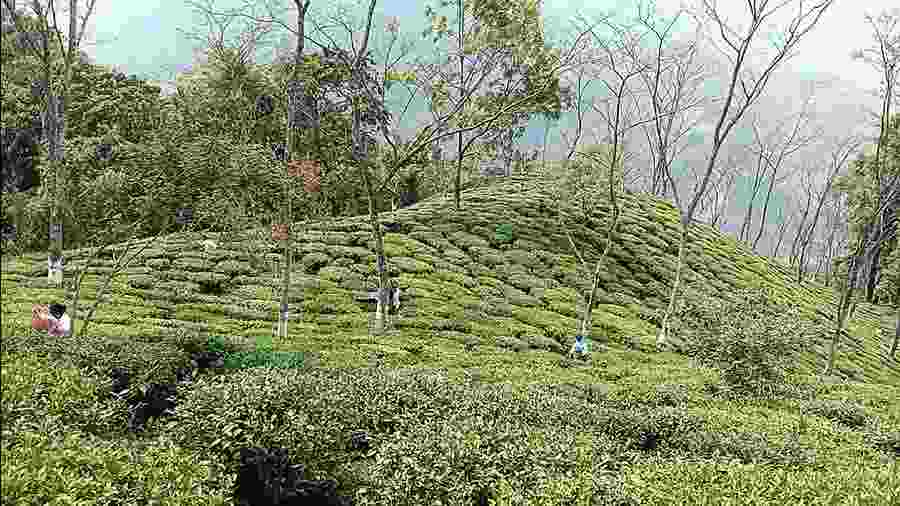 A tea garden in the plains
File picture
---
Siliguri
|
Published 23.01.23, 03:46 AM
|
---
The Tea Board of India has formed a nine-member core committee to address the issues of small tea growers who contribute around 52 per cent of the total tea produced in the country.
On January 19, S. Soundararajan, director of tea development in the tea board, issued a notification stating that the committee would be an informal platform for the exchange of ideas and deliberations on the status of the industry, its challenges and solutions.
The director of tea development is the committee secretary and convener. The other eight members are representatives of small tea growers' associations of tea-producing areas like north Bengal, Assam, Nilgiri, and Kangra.  The Confederation of Indian Small Tea Growers (Cista), the national body of small growers, has been included in the committee.
Under existing rules of the tea board, a tea grower owning a plantation area of less than 10.12 hectares with no processing unit is classified as small grower. In all, there are around 2.5 lakh small growers in the country.   
"For a long time, small growers wanted a special committee to look into their concerns. We thank the tea board for creating such a platform...," said Bijoygopal Chakraborty, president, Cista.
He said that over the past two decades, the small tea sector, with many first-generation rural entrepreneurs, has emerged as a major contributor.
According to tea board data, 1,278.07 million kilo tea was produced in India from January to November 2022, to which the small tea sector contributed 660.73 million kilos, around 52 per cent of the total.
"In Bengal, around 57 per cent of tea (the state produces around 400 million kilos), comes from this sector," said Chakraborty.
Among Bengal's three tea belts — Darjeeling, Terai and the Dooars — the small tea plantations' contribution is highest in Terai.
"If we check the 2022 production data, it is around 76 per cent, around 1.5 times the national average (of 52 per cent)," said a source.
Growers said that with this core committee, the first meeting of which would be held on February 3, they can flag a number of issues. "Unlike farmers, we do not get benefits of a number of central schemes like crop insurance.... Our representatives will speak on these issues so that the tea board and the commerce ministry take them up with the Centre," said a grower.
Tea board sources said that on Sunday, Union commerce secretary Sunil Barthwal and tea board chairman Sourav Pahari reached Maynaguri in Jalpaiguri and met small growers. They also went to a tea manufacturing factory set up by a self-help group of 520 growers and gave it a truck with 50 per cent subsidy.