Nell Bahadur Chettri sworn in as the new mayor of Gangtok
Kala Rai, who had been unanimously elected as the civic body chief on Monday, had expressed her inability to accept the post because it was only for half of the full five-year term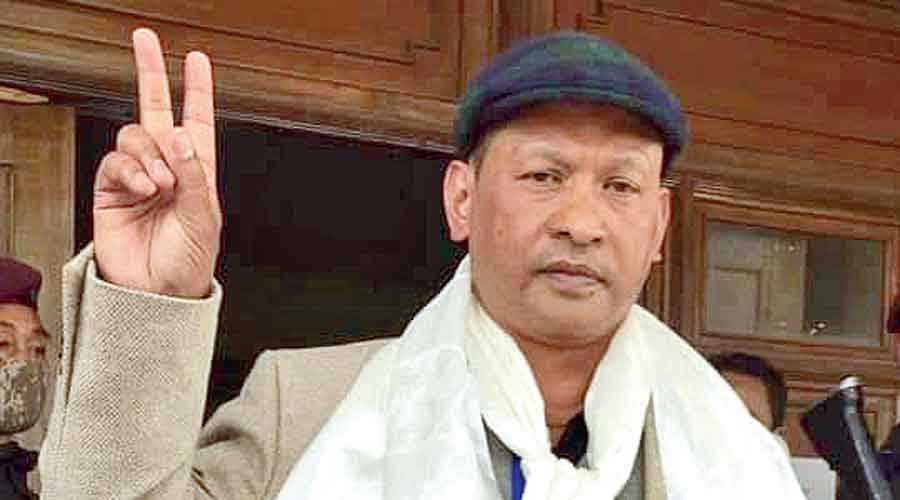 ---
|
Siliguri
|
Published 05.05.21, 01:24 AM
---
Nell Bahadur Chettri was sworn in as the new mayor of Gangtok and Tshering Palden Bhutia his deputy on Tuesday in rather dramatic circumstances after Kala Rai, who had been unanimously elected as the civic body chief on Monday, had expressed her inability to accept the post because it was only for half of the full five-year term.
Rai, who is the president of the women's wing of the ruling Sikkim Krantikari Morcha (SKM), said it was insulting to elect a mayor for half the term when there was no such in provision in law and the decision was unprecedented and bereft of principles.
"I am unable to accept the post of mayor for two-and-a-half years (term)," she said in a Facebook post in Nepali on Monday night.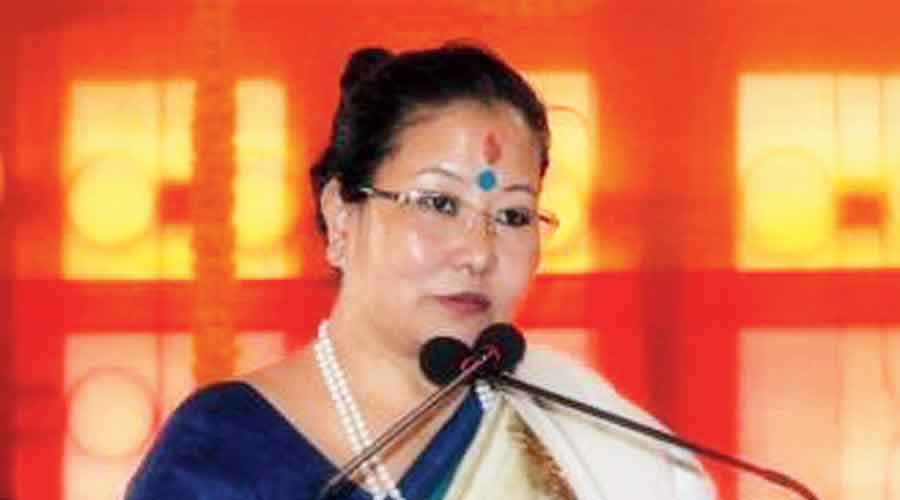 This was after earlier in the day, 16 newly-elected councillors of the Gangtok Municipality Corporation (GMC) had passed a unanimous resolution electing her as the mayor for two-and-a-half years and Tshering Palden Bhutia as deputy mayor. Interestingly, the term of Bhutia was not specified in the resolution.
The civic elections in the state were held on March 31 but, unlike in the past, they were conducted on a non-partisan basis. However, the vast majority of the councillors elected to the 19-member GMC, including Rai, owe their political allegiance to the SKM.
Rai was the only councillor to attend the oath-taking ceremony virtually on the plea that she had recently undergone test for Covid-19. Except Raju Tamang, the councillor from Arithang, who had passed away a few days back because of Covid, all other remaining councillors took their oaths on Tuesday.
An observer said Rai appeared to hold her party leadership responsible for the entire episode. "She has mentioned in her post that it was not only an insult to her but also to the women and members of the SKM and prefaced that by reminding about the sacrifices made by them to help bring the party to power," pointed out the observer.
Chhetri, the new mayor, however, sought to play down the issue and said it was Rai's decision not to accept the post and there was nothing more to it.
Asked if he was okay with the two-and-a-half term, he replied in the affirmative. "The reason for the two-and-a-half-years term is to give everybody a chance to serve," he said.