Tim Paine sorry for conduct
The Australia captain used an expletive while sledging Ashwin late in the final session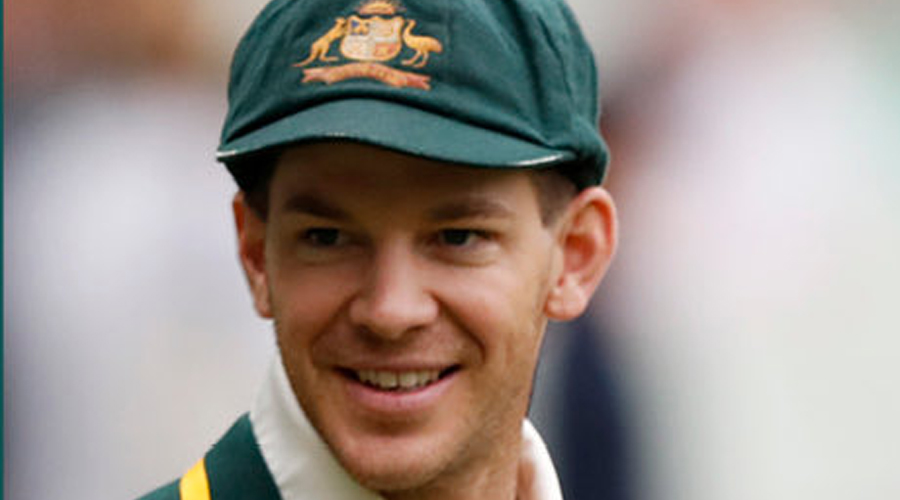 ---
Published 13.01.21, 03:20 AM
|
---
One may call it an instance of wholeheartedly following Justin Langer's concept of "elite honesty", but Tim Paine did sound apologetic for his behaviour during the Sydney Test.
The "sorry" Australia captain was so keen to apologise that Cricket Australia made a "last-minute decision" to send him for Tuesday's virtual interaction when it had originally been slotted for Nathan Lyon.
"I want to apologise for the way I went about things yesterday (Monday, the final day of the third Test). I'm someone who prides himself on the way I lead this team and yesterday was a poor reflection of the team," Paine said during the interaction facilitated by Sony Pictures Sports Network.
Alongside abusing on-field umpire Paul Wilson following an unsuccessful review on Day III, Paine also used an expletive while sledging Ravichandran Ashwin late in the final session. Soon after that, he dropped another chance — his third on Monday — when Hanuma Vihari edged one off Mitchell Starc with eight overs remaining.
He, however, spoke to Ashwin later to ensure things were back to being fine between them. "I spoke to him really quickly after the game. I said to him, 'I ended up looking the fool, didn't I?'
"You open your mouth and drop the catch, so we had a bit of a laugh about that," Paine said.
He also believes the relations between the two teams won't be affected. "I think the relations between the two teams have been great. There's a healthy respect and it has been very competitive.
"When it's all said and done, the way the spirit of this series has been played, 99 per cent of the time it has been excellent. Everything was fine (with Ashwin)," Paine said.
The pressure of the game had got to him and he was grumpy throughout, Paine admitted. "I reflected on the whole game, and I've had a really poor game as a leader. I fell short of my expectations and our team's standards. I'm human. I want to apologise for the mistakes I made.
"My mood throughout the Test match was a bit off. The way I spoke to the umpires was unacceptable, so I've got to cop that on the chin."