Surprise at Sammy slur
Thisara Perera and he were called 'kalu' during their Sunrisers Hyderabad days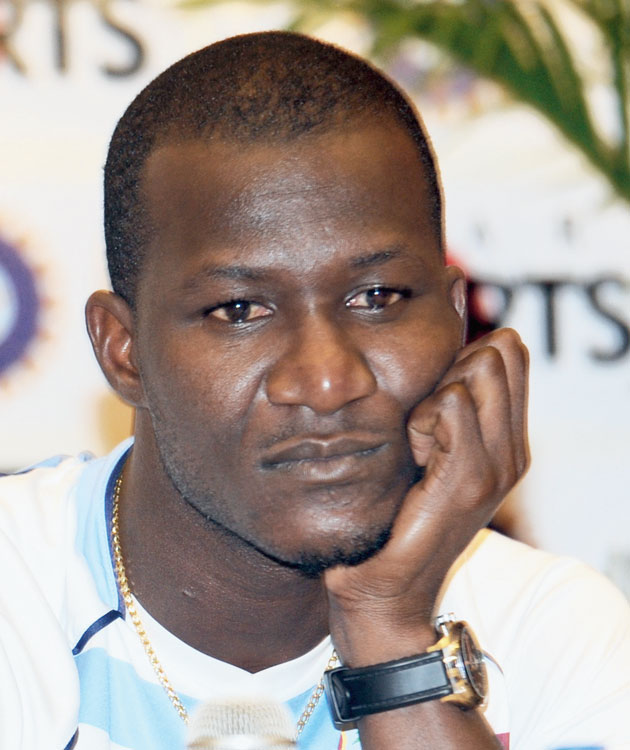 ---
|
Calcutta
|
Published 07.06.20, 09:18 PM
---
Daren Sammy's claims of being subjected to racist slurs during his IPL stint with Sunrisers Hyderabad didn't quite garner support from his former teammates.
The Board of Control for Cricket in India (BCCI) too said it received no complaint from any of the players during these 11 years of IPL and that Sammy should have reported the matter right away.
The twice World T20-winning West Indies captain, who represented the Sunrisers in 2013 and 2014, alleged on his Instagram page that Sri Lankan all-rounder Thisara Perera and he were called "kalu" during their Sunrisers days.
Parthiv Patel, Irfan Pathan and Y. Venugopal Rao have all been Sammy's ex-Sunrisers teammates and none of them backed up the former skipper's claim.
"I don't think I have heard anyone using those (derogatory) words," wicketkeeper-batsman Parthiv, who has played 25 Tests and 38 ODIs for India, told The Telegraph on Sunday.
"I'm not very sure… Not aware of it," said Venugopal, now director of the Andhra Cricket Association.
However, Irfan did admit that racist jibes weren't uncommon in Indian cricket and mainly players from the southern part of India faced such taunts, especially in domestic cricket.
"I was there with him (Sammy) in 2014. I feel had this really happened, the matter would definitely have been discussed. So I'm not aware of such things as nothing was discussed in a larger way.
"But at the same time, we need to educate our people because I've seen them (racial jibes) in domestic cricket.
"Some of our cricketers from the south, especially, have faced that in the northern and western parts of the country, though I don't want to name anyone.
"What happens is among the crowd, someone tries to act like a jester. It's not because people are racist, but it's like someone trying to be popular by saying something seemingly funny that amounts to crossing the line on certain occasions," Pathan said.
A senior Board official, who was one of the office-bearers during that period, said: "Sammy should have reported at that time if he had any complaints.
"If he wants he can still lodge a formal complaint with the specifics and the Board can investigate if needed."