Russia beat Finland 1-0 in their Group B match at St Petersburg Stadium
Aleksei Miranchuk scores special goal to make his team kickstart its Euro 2020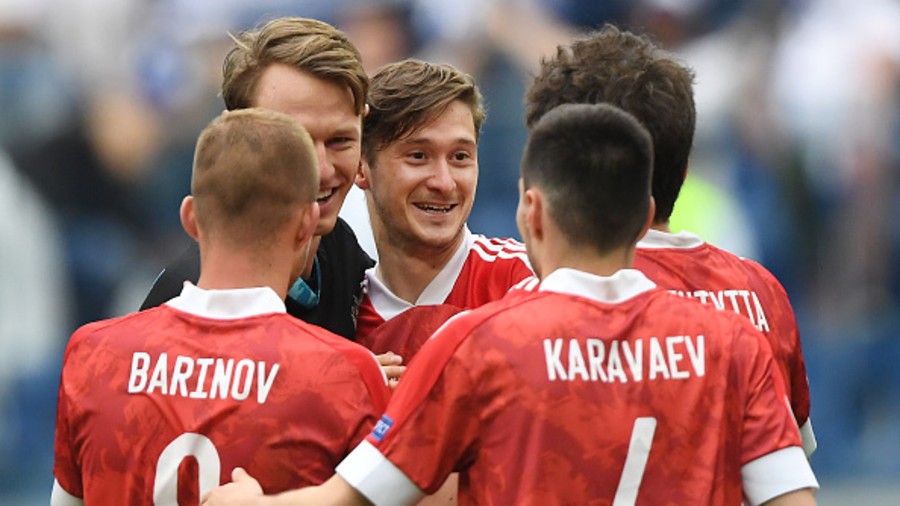 ---
Published 16.06.21, 09:53 PM
|
---
Aleksei Miranchuk scored the winning goal for Russia to kickstart their Euro 2020 in style. The goal made it beat Finland 1-0 in their Group B match hosted at Stadium on Wednesday. This win all also replaced the gloom looming over the Russian team after their 3-0 loss to Belgium in their opening Group B game.  
However, an injury to Mario Fernandes marred the game.
Loud cheers and jubilant chants of "ROSS-I-YA" could be heard at Saint Petersburg Stadium, at the final whistle of the match.
However, Miranchuk's goal, the only in the match, came in the first half of the match.
Finland, making its debut had beaten Denmark 1-0 at Copenhagen – the match which was overshadowed by the unfortunate cardiac arrest of Christian Eriksen's cardiac.
Significantly, in this match too Russia's Fernandes, also got injured during the match.
The 30-year-old came down awkwardly, when he went up for a high ball in the Finland box during the first half of the match. His neck took the full force during that awkward landing. And had to be rushed to the hospital after being stabilised. He is undergoing tests a suspected spinal injury.
Russian team went on to win the game without Fernandes, as Miranchuk scored the winning goal.
Had they lost the game it would have made things difficult for Russia to qualify for the knockout stage.