Rain or shine, Michael Holding keeps India ahead
The fast bowling legend took a bit of time out for an interaction with The Telegraph regarding the World Test Championship final, to be held in Southampton from June 18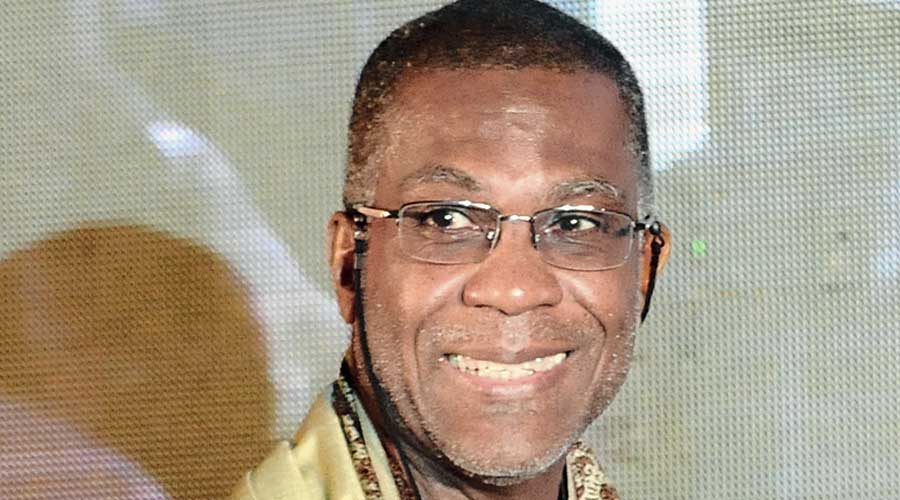 Michael Holding in Southampton.
Twitter
---
Calcutta
|
Published 06.06.21, 02:10 AM
|
---
Michael Holding isn't a man of too many words, unless he needs to make a point or raise his voice on a particular issue.
Currently quarantining at Newmarket near London, before getting ready to commentate for the remainder of England's home season, the fast bowling legend took a bit of time out for an interaction with The Telegraph regarding the World Test Championship final, to be held in Southampton from June 18.
The 'Whispering Death' was loud and clear with his views, and one of the first things he mentioned was the variety in the Indian bowling attack, which gave them an edge over New Zealand irrespective of the conditions.
"Obviously, conditions will play a role. But the bowling attack India have, it will help them even if conditions remain bright.
"And if it's sunny throughout, they can even afford to play two spinners. They have that advantage," Holding, an integral part of the fearsome Windies pace quartet of the 1970s and 1980s, pointed out. "Even if conditions are damp, I still think India will include one spinner, which could be (Ravichandran) Ashwin as he can contribute well with his batting too. The pitch there (at the Ageas Bowl) does offer turn for spinners, which will be to India's liking," Holding added.
What also augurs well for India is their coming up trumps recently in Tests even when captain Virat Kohli hasn't scored enough runs, Holding emphasised. "Kohli's someone who always wants to get runs, but even when he's not scoring, India are still winning Test matches.
"He wasn't there for three matches in Australia, yet India won the series. So I don't think India should be too worried about him," the 67-year-old, who represented the Windies in 60 Tests and 102 ODIs with 249 and 102 wickets, respectively, said.
Not wishing to debate on whether Kohli was ahead of his New Zealand counterpart Kane Williamson in terms of batting, Holding stated: "I would say both Kohli and Kane are right up there when it comes to style and entertainment.
"Having said that, style and entertainment are not everything as productivity also counts. That way, Steve Smith plays a vital role as he can produce the runs. So is Joe Root."
Captaincy styles
Talking about their captaincy, Holding termed Kohli as "more expressive" and Williamson as "calmer." Elaborating on their ways of operating on the field, Holding said: "A calmer captain can help his teammates stay more relaxed on the field. As a result, they can see to it that they aren't too tense.
"At the same time, though, an expressive/animated captain could be required to lift the spirits of his team, especially during tough and critical situations."
Book against racism
Vocal against racism in the wake of the Black Lives Matter protest last year and lately as well, Holding has now penned a book on this issue — Why We Kneel, How We Rise — which will be published on June 24.
"I've spoken to Usain Bolt, Thierry Henry, Michael Johnson, Makhaya Ntini, Naomi Osaka and others, and they have shared their experiences regarding racism in this book," he said.
In the book, Holding has explained how racism dehumanises people, how it works to achieve that end, how it has been ignored by history and historians, and what it is to be treated differently just because of one's skin colour.