Mohammed Azharuddin: An enigmatic presence
'Realised I was wristy only after my debut ton at Eden Gardens'
---
Calcutta
|
Published 01.03.20, 09:59 PM
|
---
Mohammed Azharuddin is no stranger to tackling swing and seam in overseas conditions. While the Indian batting continues to struggle in New Zealand, the former India captain, who led in 47 Tests, winning 14 of them, feels "playing swing is an art and a test of patience". Perhaps Virat Kohli and Co. could have taken a lesson or two from him before their departure. The former captain will deliver the Air India presents Tiger Pataudi Memorial Lecture, a joint initiative by The Bengal Club & The Telegraph in association with The Oberoi Grand Kolkata, on Monday evening. The 57-year-old Azharuddin spoke to The Telegraph on his career and beyond.
Excerpts…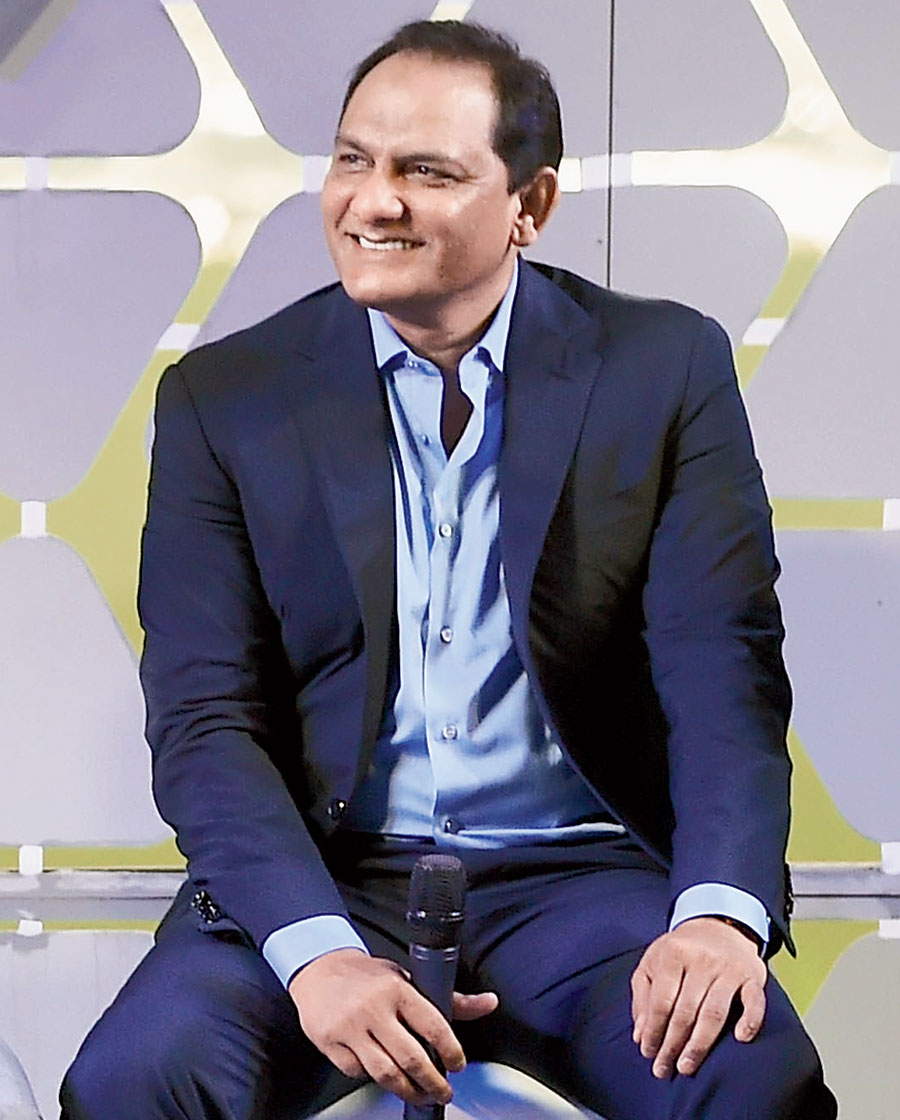 The Telegraph:Hyderabad batsmen have always been unique in their approach — effortless, graceful and flamboyant. Before your arrival on the international scene, Tiger Pataudi, Syed Abid Ali, Abbas Ali Baig and ML Jaisimha carried that legacy. What's so special about this gharana?
Mohammed Azharuddin: It's all about talent. Almighty talent. It's different to what the batsmen from Bombay possess. The Mumbai batsmen don't easily give their wickets away. We work hard on our talent and as you play, you develop this trait. I realised that I was wristy only after my first century. There was so much pressure because of the expectations that you never tend to realise all that. Only when people began talking, it started to dawn upon me that I was wristy.
Talking about the wristy style, VVS Laxman also had similar qualities. Again he was from Hyderabad and achieved success. Any particular reason?
There is no real answer. Batsmen from Hyderabad had the talent and we displayed it. Even the great GR Viswanath had it. I have always admired Vishybhai, though never got to play with him. I learnt a lot seeing him and he was a master in the art of wristy batsmanship. I also admired Zaheer Abbas. I remember once I was playing in the Buchibabu tournament at the Railways ground in Madras. At the end of the day I was batting on 183. Vishybhai was there and applauded my effort. He held my hands tightly and that was a huge thing for me. He was then the chairman of the national selection committee. That is a memory I will always cherish.
You became captain in 1989 succeeding Krishnamachari Srikkanth. 'Miyan, captain banoge', chief selector Raj Singh Dungarpur's famous query, is now part of cricketing folklore. Can you take us through what actually happened?
I had just come back from Pakistan where I was lucky to have played after Raman Lamba reported sick for the first Test. I was reasonably successful having scored 312 runs in the four Test matches. Srikkanth wanted a break and I was leading South Zone in a Duleep Trophy match. Rajbhai walked up to me on the morning of the match and asked 'Miyan, captain banoge'? For a moment I thought he was enquiring about the Duleep match. I told him I was already the captain. It was then that he said he was referring to the India team. I was stunned! Lost for words for sometime. He had such a towering personality that I couldn't talk much in front of him. I had to think quickly and said 'okay'.

You had the experience of leading in only four first-class matches when you became the captain. What were your thoughts then?
I can't remember how many matches but I knew I wasn't in the best of form. I was only thinking about how to be back among the runs.
How did you adjust yourself after being named captain?
I had four players in the side who had led the team previously. I took it positively while most were thinking that it would work against me. I knew I could walk up to any of them for advice.
Do you think you were sometimes unjustly criticised as captain?
You have to take the good with the bad. If you see my record we came to winning overseas in three/four Tests. I never worried about things that were not in my control.
You were the captain in three World Cups — 1992, 1996 and 1999. Do you consider the 1996 performance as best?
In 1992 we had a good chance. In 1996 we didn't bat well in the semi-final against Sri Lanka at Eden Gardens. In 1987 too we had lost in the semis at home. It hurt me a lot. In 1999, we didn't play well. There were some good performances from individuals but we failed as a team. You can't win tournaments on the back of individual brilliance.
You had two centuries in New Zealand — 192 in Auckland in 1990, and 103 in Wellington, 1998. Can you list the reasons for India's batting failures in New Zealand during the current tour?
There is much movement in the air and off the seam in New Zealand. Batting is different. Playing swing is an art and you have got to adjust and adapt. It requires a different technique and is a test of patience. The current side hardly got any time to prepare because of the tight schedule. Having played on flat wickets, it's tough to adjust.
(Azhar was a master of tackling swing having scored 1278 runs in 15 Tests in England at an average of 58.09. In New Zealand, he scored 796 runs in 12 Tests at an average of 61.23. Playing in the County circuit for Derbyshire, he amassed 2728 runs in 31 matches. In 1991, he was the second highest run scorer after Jimmy Cook.)
Eden Gardens has always been your favourite ground. Which has been your best innings here?
The 182 vs England in 1992-93 will always remain my best. There was enormous pressure. There was a lot of insult after the slump in South Africa that preceded this series where I averaged 20 in four Test matches. That innings saved my career. I was put on notice and the selectors had given me two ODIs and one Test to prove myself. I knew it would be very difficult to come back if I failed. I went out with a positive mind. As soon as I walked in I realised I was playing differently. In my heart, I believed there was some divine intervention on that day. I think my grandfather's prayers were answered. I even surprised myself by playing in that manner. Something different happened on that day as all shots landed in gaps. I can never forget that innings. It saved my career. My hundred on debut against England will also be special. That brought me into limelight and helped me achieve fame. I always enjoyed the Eden crowd and was encouraged to do well. There was a different feeling when batting at the Eden.
Sourav Ganguly made his debut under your captaincy at Lord's. Did you believe then that he would make it big?
Sourav was always a special player. He though messed it up after the 1992 tour of Australia. That he would come good was only a matter of time. He scored 46 in the third ODI in Manchester and we thought he could be tried out. When the opportunity came, he grabbed it with both hands scoring a century at Lord's on Test debut. It would have been nice if Rahul Dravid too got a hundred.
Does the current stress on pace in the Indian team surprise you?
India have a good pace attack. They have excellent bowlers who can trouble the batsmen in all conditions. More importantly, they have a good bench strength in the pace department. However, I feel bowling over the wicket would always benefit the bowlers more.
Why is it that the spinners are struggling?
It's not that the spinners are not good. The wickets are not conducive for spin bowling. In subcontinent wickets, the soil crumbles after two-three days. But in New Zealand, there's more pressure on the spinners since the wickets don't turn. The Kookaburra balls too don't suit them since its seam isn't upright.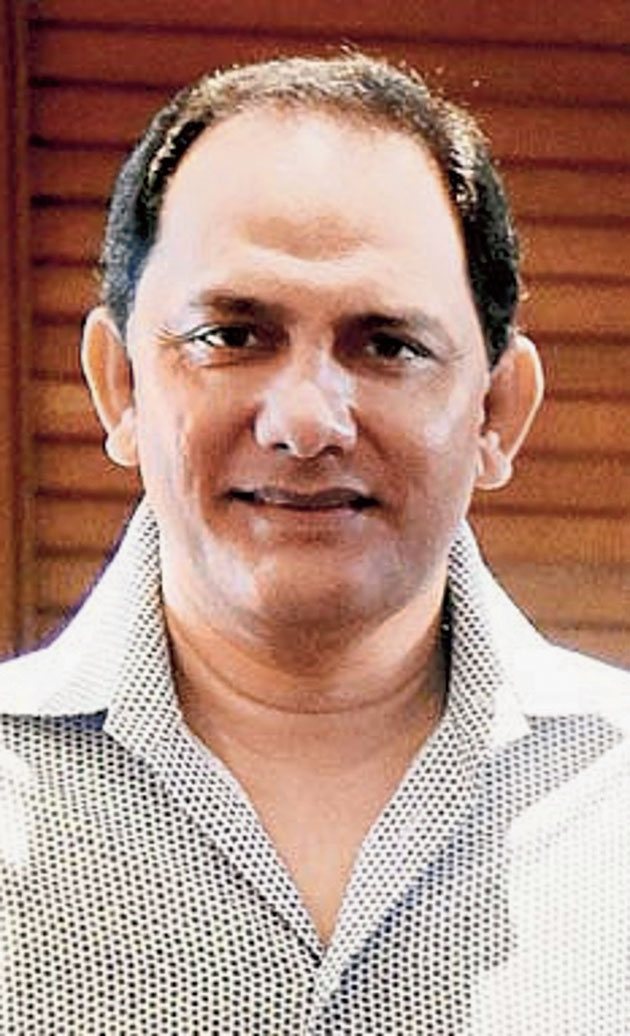 You gave a new dimension to fielding. How do you see this current trend of high fielding standards set by most international sides?
People have realised the importance of fielding. The standard of fielding is brilliant at times. One must also remember that the ground conditions have also improved in India. People now realise that even if you score less runs, you can make up by saving runs on the field.
Did you envy anyone during your playing days?
Mark Waugh. He was elegant and there was too much style in his batting. Greg Chappell though has always been my idol and favourite.
Does anyone from the current crop enthuse you?
Rohit Sharma. The way he has developed himself over the past few years has been amazing. He has moulded himself into a champion batsman and has enormous talent. He scored five centuries in the last World Cup and that's not easy. He only needs to replicate the same success in Test cricket. Another player is Steve Smith. He's always effective in crunch situations. He gives bowlers a chance to get out and is always positive in his approach.
Cricketwise, no regrets. God has just been kind as far as talent and results go. I would like to thank my parents and grandparents who never stopped me from pursuing my wish. They never forced me to study. However, not being able to attend the funeral of my grandparents since I was away playing will remain a regret. I will also regret having bought my son the bike that resulted in his death in a crash. It took him nine months to convince me to buy the bike. I felt it was destined.
Not being able to complete playing 100 Tests?
Playing 99 Tests is a record in itself. Maybe I was destined that way. I have never questioned destiny. I'm happy as long as I have been able to provide entertainment and enjoyment to the people. God has been very kind.
How did you cope with the betting controversy for more than a decade?
Patience. For 12 years I fought and cleared my name. I don't want to talk about it. It's a closed chapter.
You have been a Member of Parliament from Moradabad. Does the current political scenario worry you?
There is unrest across the country. As a citizen this is not what one expects. It only pushes the country backwards.