Rebirth of a city, 'thanks to the ball'
What is it that makes Maradona so irresistible to football lovers across the world?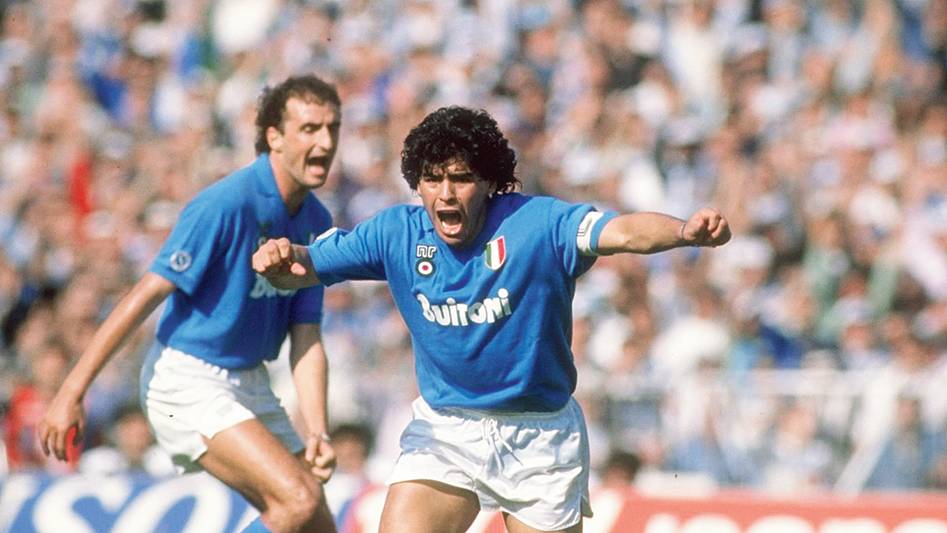 ---
Published 27.11.20, 01:24 AM
|
---
Diego Maradona meant many things to many people. For some, he was the greatest human being to have kicked a football, to some he was a flawed genius not in the same league as a Pele, yet others, mainly in England, consider him a cheat who robbed them in the 1986 World Cup.
But how did Maradona himself want to be remembered?
On the Argentine television show that he hosted, "La noche del Diez" — The Night of the Ten, an allusion to the jersey number he wore — in 2005, Maradona spoke about his gratitude for being able to play the game, the sport that "gave me the most joy, the most freedom, like touching the sky with my hands".
Musing on his epitaph, he said, he would want his gravestone to include the inscription "thanks to the ball".
So just what is it that makes Maradona so irresistible to football lovers across the world?
After all, his most brilliant span as a footballer lasted four short years, from 1986-90, and two World Cups. One win, and runners-up in the other. By the next World Cup, in the USA in 1994, he was a man troubled by his demons, barred because of doping, a spectacular fall for a champion.
Maradona, in many ways, was like the average person. Brilliant on one day, falling short the next. Pele, the other cherished player who can share Maradona's pedestal, is seen as a person to be revered; for the average fan, however, it was easier to identify with Maradona's human failings.
His story was aspirational: if he can, so can we.
Ask the fan in Naples, the one place where the outpouring of grief for Maradona matched that in Argentina.
"He gave us so much. He made us experience mind-blowing emotions," said a local resident, Francesco Errico.
Maradona was deified for the way he led Napoli to its only two Serie A titles — in 1987 and 1990 — and raised the spirits of the southern Italian city, which remains far removed both geographically and socio-economically from the country's soccer capitals of Milan and Turin.
"Maradona wasn't just a player. He represented the spirit of Napoli for years," said former Napoli president Corrado Ferlaino, who owned the club when Maradona played there.
Maradona's story is well-documented. He grew up in a slum at Villa Fiorito on the suburbs of Buenos Aires. Raised in poverty, he signed his first professional contract at age 15 and supported his family. At 21, he joined Barcelona, for what was then a world-record fee of 5 million pounds.
In July 1984, Barcelona sold Maradona to Napoli (for another world-record fee, pounds 6.9 million). The deal raised questions — a good player, but still not the best, sold to a club in Italy's poorest and most violent city, a team that often struggled to stay in the top flight.
There were whispers of the local mafia having financed the deal, a claim strongly rebutted by Napoli's then boss Ferlaino, but the spectre of the Camorra — a Mafia-type secret society — would continue to haunt Maradona.
Never mind what the world, or Argentina specifically, thinks, Neapolitans believe Maradona's greatest achievement is guiding Napoli to two Scudettos — the Italian Serie A championship — a claim also made by Asif Kapadia in his documentary titled Diego Maradona. Napoli's rise challenged the traditional football powerhouses of Italy and exposed the bitter divide between the North and South.
Naples was thought of as backward, taunted by Juventus and Milan fans as "Victims of the earthquake" and "Shame of Italy", and this upset Maradona, who had grown up in a slum and took to heart the class attacks.
The result was he approached each game like one would a class war, a battle for survival. Seldom in the history of league football has one man been instrumental in changing the fortunes of a club so much. Maradona, for good measure, also led Napoli to the 1989 Uefa Cup title.
"Maradona united Neapolitans all over the world — as well as fans of other squads.
"Today all Neapolitans embrace his family, with the awareness that this embrace will never end," said Naples mayor Luigi De Magistris. "Because it was real love. A great love."
But it was in Naples that Maradona allegedly became a regular cocaine user — an addiction that eventually led to his slide.
"Yes, he was also a controversial man," De Magistris said. "But for us Maradona is the one who made Naples and Neapolitans dream — he was able to redeem a city that was often the target of prejudices and discrimination."
In many ways, Maradona was the champion of the underdog, the rebel without a pause, all, as he said, thanks to the ball. The ball, he would say, doesn't show the stain.
With inputs from AP