Lessons key to crack NZ
India to play five T20Is, three ODIs and two Tests in New Zealand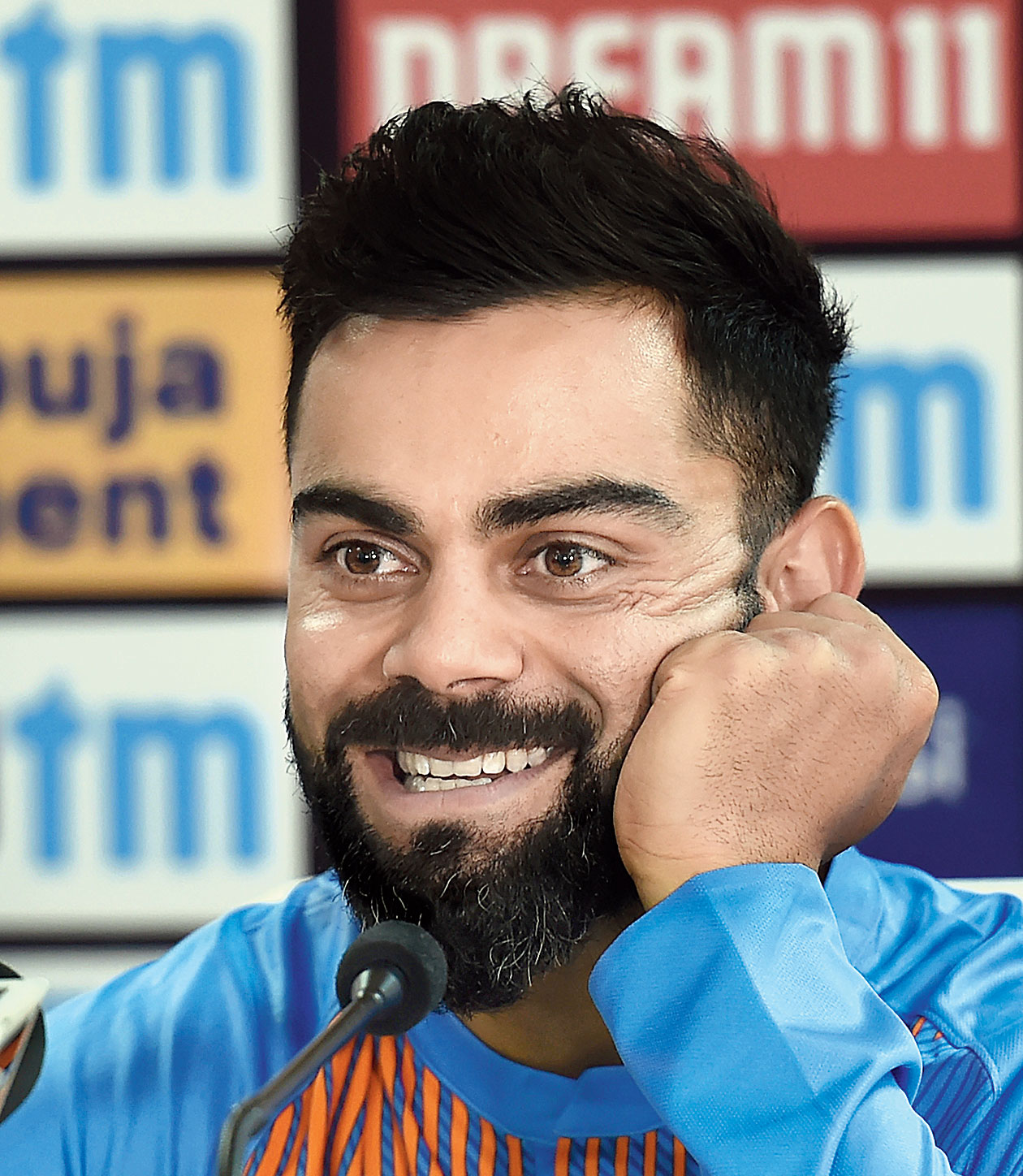 Taking a lot of confidence from our performance in New Zealand last year
(PTI)
---
Bangalore
|
Published 20.01.20, 09:37 PM
|
---
The demolition of Aaron Finch's men complete, Virat Kohli has a fresh target in mind: Mission New Zealand.
The India captain knows it's not going to be easy against Kane Williamson and Co. though he is taking a lot of confidence from their performance there during the last visit.
India won the one-day series in New Zealand 4-1 in January 2019 though New Zealand prevailed in the T20Is 2-1.
But it's been almost six years since India last played a Test series in New Zealand. In 2013-14, they lost the two-match encounter 0-1 under Mahendra Singh Dhoni's captaincy.
This time India will play five T20Is, three ODIs and two Tests in New Zealand.
"We're taking a lot of confidence from our performance (in NZ) last year. We were very positive in how we played, very sure of what we wanted to do.
"The thing about playing away is if you're able to put the home team under pressure, you can enjoy your cricket. You have to win at home, there's that sort of feeling. So if you bring out your A game, you can really put them under pressure," Virat remarked after the 2-1 ODI series win over Australia.
"That's what we did last year, squeezed them in the middle overs, picked up wickets, the spinners were outstanding… We're looking forward to taking that same intensity into the series. We've played really well in 2020 and want to continue."
Virat felt the home series victory on the eve of their departure will help.
"It's important. We spoke of that at the huddle, that this is the last game we're playing in the series and if we win, you go on a tour on a happy note. If you lose, it can go under the radar, you can brush it aside as 'oh it's just one loss'.
"But when you win and win under pressure — the last two games were tough wins — it boosts your confidence which we're carrying forward, so looking forward to the New Zealand tour."
The Team India captain spoke about "clarity of mind" and being alert from the outset. "Again, we want to bat well when we bat first and in case we're defending a low total, we should be able to do that as well… Clarity of mind is really crucial because we're playing in conditions that are not ours, so we have to take even more intensity into that series," he said.
Virat has already made it clear that they will persist with KL Rahul as wicketkeeper "for a while" since that gives more "options" and "balance" to the team.
He said they have learnt to keep the toss out of the equation. This, he said, was discussed soon after their World Cup semi-final exit against New Zealand.
"You can't always look for situations that go your way at the toss," he said. "If we like chasing as a team, it doesn't mean we press the panic button if we lose the toss. We've to stay composed enough to put in strong performances, which we've done," Virat said.