Lawyer Veena's 'yes' to the CoA
Veena Gowda to serve on the independent panel that will look into allegations of sexual harassment against Rahul Johri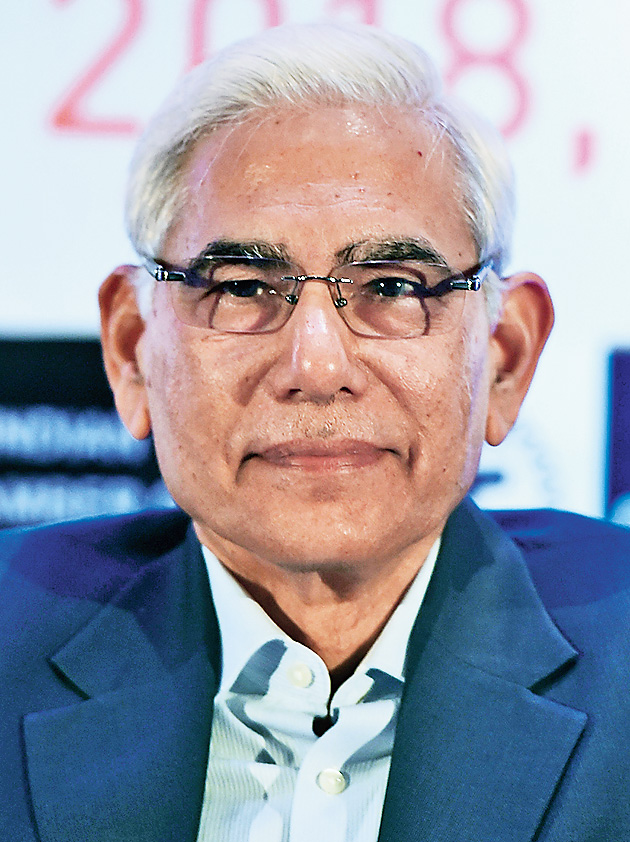 ---
Calcutta
|
Published 29.10.18, 10:00 PM
|
---
Veena Gowda, a member of the Board of Control for Cricket in India's internal complaints committee, has agreed to serve on the independent panel formed to look into allegations of sexual harassment against CEO Rahul Johri.
That Veena, a lawyer by profession, was the front runner to replace former Central Bureau of Investigation director P.C. Sharma had, in fact, been reported by The Telegraph on Monday morning.
At some point during the day, Veena gave her acceptance. This Reporter, however, only got the confirmation around 10.00 pm.
The Mumbai-based Veena specialises in women's rights and has handled cases of sexual abuse and harassment. Domestic violence too.
Sharma had to recuse himself on grounds of conflict of interest as son-in-law Abhinav Mukherjee is one of the lawyers of the Board and had been taking briefs from Johri.
With Veena coming on board, the independent panel will now have two ladies — Barkha Singh, former chairperson of the Delhi Commission for Women, being the other one. The chairman's position has gone to Justice (Retd) Rakesh Sharma.
The independent panel, it may be recalled, was unilaterally constituted by the Board's chief Administrator Vinod Rai.
Diana Edulji, the other Administrator, had a fundamental difference with fellow Supreme Court-appointee Rai and, so, had dissociated herself from the very process of constituting the independent panel.
Of course, just how independently the panel does function remains to be seen.
It's relevant that Johri has, so far, been Rai's "eyes and ears" in the Board. Clearly, that's why the tainted CEO hasn't been suspended, pending completion of the independent panel's enquiry.
Odd, but that's the way it is.
Well-placed sources have indicated that the terms of reference have finally been finalised and the same could be put up on the Board's website.
What's confirmed is that the Board would, through its website, invite anybody who has been sexually harassed by Johri to email the complaint to a "dedicated" address.
Only the three members of the independent panel may have access to that "dedicated" email address, thereby guaranteeing confidentiality to the complainant.
Johri, it is learnt, will not be allowed to be represented by a lawyer.
Meanwhile, the independent panel would be obliged to submit its report to Rai and Diana within 15 days of the first sitting.
The independent panel's first sitting will "most certainly" be in Mumbai, where the Board is head-quartered.