ICC axe on 'bully' CEO Manu Sawhney
He has denied the allegations, accusing the council of making unilateral, non-transparent and unfair decisions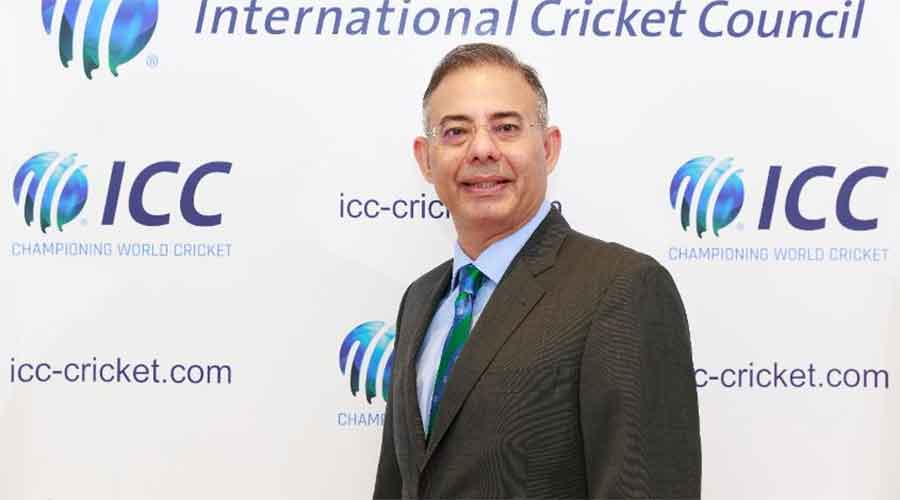 Manu Sawhney
Courtesy: ICC
---
Calcutta
|
Published 09.07.21, 01:37 AM
|
---
The International Cricket Council (ICC) on Thursday removed Manu Sawhney as chief executive with immediate effect following an emergency board meeting, chaired by its chairman Greg Barclay.
Sawhney was suspended in March after a number of allegations surfaced against him, including of bullying, following an internal review conducted by PricewaterhouseCoopers (PwC). He has since denied the allegations, accusing the ICC of making unilateral, non-transparent and unfair decisions. He has also termed the accusations as a "premeditated witch hunt".
In a brief statement, the world body said: "The ICC today announced that chief executive Manu Sawhney will leave the organisation with immediate effect. Geoff Allardice will continue as acting CEO supported by the Leadership Team working closely with the ICC board."
The ICC has refused to share the details of the internal review. It is widely believed that the report has looked at the working of the ICC board itself given the divisions in world cricket and its balance of power.
Sawhney had also been accused of exhibiting physical aggression such as fist banging which impacted directly or indirectly on the individual's health and well-being.
Sawhney was picked during former chairman Shashank Manohar's tenure and had earned the wrath of the influential boards because of his backing for interim chairman Imran Khawaja during the elections last year. Once New Zealand's Barclay took over as chairman in November last year, the differences were out in the open.
He has been accused of failing to report to the board and implementing decisions without proper consultation.
In a confidential mail addressed to the directors of the ICC, Sawhney also said the world body has set a dangerous precedent by "undermining the integrity of the ICC board" and "adopted petty and vindictive approach towards him".
The letter demanded that the case be heard by an independent Ethics Tribunal.
The decision to remove Sawhney at the board meeting has been termed as unanimous. The BCCI was represented by its president Sourav Ganguly at the Board meeting.
Sawhney did not spared Barclay in his letter. "The chairman continues to assume sole conduct of my case on the basis that my employment contract states: 'Responsibility of any disciplinary action against the Executive will rest with the chairman and as set out in the ICC Code of Ethics or other such document.'
Clearly it is inappropriate for the chairman to be responsible for disciplinary action against the ICC CEO in circumstances where the chairman is the person who has made the allegation against the CEO."
A disciplinary hearing on the matter was held on June 17. On July 2, the ICC Ethics officer informed Sawhney that he was probed under the provisions of the ICC Code of Ethics.