Health first for snooker champion Pankaj Advani
36-year-old feels the pandemic has helped him grow in terms of maturity as well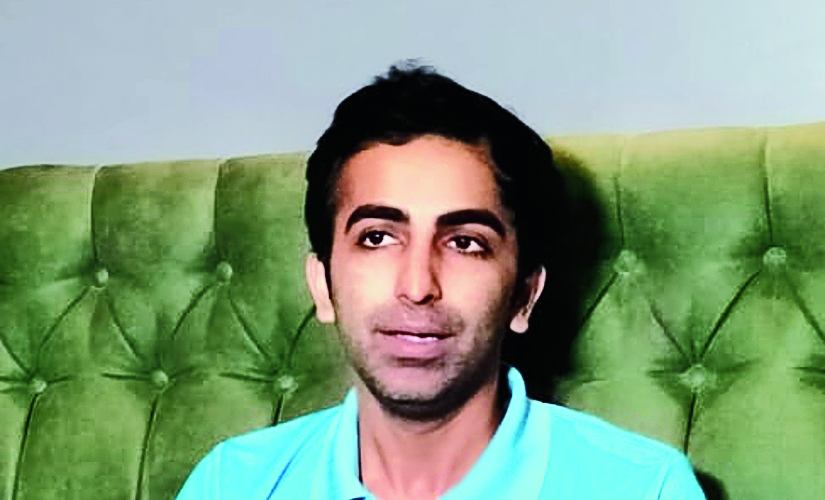 Pankaj Advani on Tuesday
Sourced by The Telegraph
---
Calcutta
|
Published 27.04.22, 01:08 AM
|
---
Multiple world billiards and snooker champion Pankaj Advani, struck twice by Covid-19, will be focusing more on health and fitness instead of being part of the "rat race" in order to achieve more.
The 36-year-old feels the pandemic has helped him grow in terms of maturity as well.
"Covid has given a lot of perspective to prioritise things that really mean a lot to us, like health, family and cherishing what you have achieved, rather than being involved in a rat race and chasing things that are temporary. It gave me a chance to introspect and pause alongside making me a more mature person," Advani, representing The Hurricanes in the ongoing Bengal Premier League snooker tournament at the Bengal Rowing Club, told The Telegraph on Tuesday.
"My main focus now is to just concentrate on my health and fitness since I've been playing so much for the last two to three months. I have been struck twice by Covid, so I feel there could be a lot of changes in my body overall.
"So for the next two months, I'm not going to play any tournament… Just want to take it easy and concentrate on my health because it was only this January when I was infected with Covid again," Advani said.
Both the Commonwealth Games and Asian Games will take place this year. But cuesport, where India stands a fair chance of winning more medals, isn't part of either. It last featured in the 2010 Asian Games.
Speaking on this aspect, Advani said: "Obviously, we would like to have more opportunities to represent our country, but my perspective is different.
"If a person becomes a world champion, it's as good as an Asian Games gold medal. I won both (Asian Games gold-medallist in 2006 and 2010). But we're obsessed with quadrennial events."
In other news...