AIFF: Bhaichung Bhutia takes plunge for top post
In the constitution prepared by CoA and approved by Supreme Court, the executive committee will have 12 office-bearers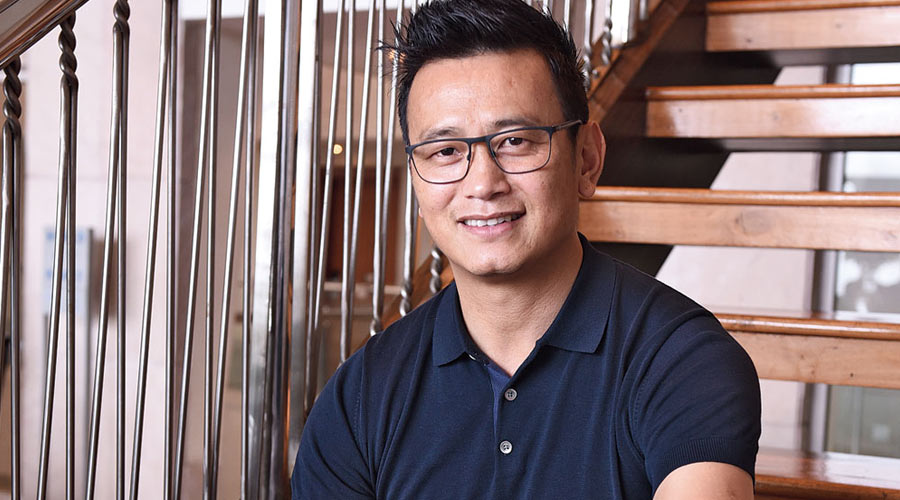 Bhaichung Bhutia
File Photo
---
Calcutta
|
Published 20.08.22, 03:26 AM
|
---
Bhaichung Bhutia has to plough a lonely furrow. The Committee of Administrators may have tried to give a platform to the 'eminent footballers' to have a say in the running of Indian football, but on Friday it turned out that Bhutia was the only former male player from the list to take up the challenge.
On the last day of nomination filing, Bhutia decided to contest the election for the post of president of the All India Football Federation (AIFF). The only other player to contest from the 'eminent' list is Bihar's Madhu Kumari who has filed her nomination for one of the executive committee posts.  The list of 36 players has been drawn by the federation.
In the constitution prepared by the CoA and approved by the Supreme Court, the executive committee will have 12 office-bearers (president, treasurer and 10 members). Of the 10, five have to be eminent players (three male and two female). That means there are no takers yet for four of these five seats.  
"There was a lot of confusion. Till the last minute even I was not sure if I would contest. A Supreme Court hearing is scheduled for Monday. A lot will depend on that," Bhutia told The Telegraph. 
"The players are sceptical if their voting rights will stay. What's the point in spending from your own pocket and travelling to Delhi to file a nomination?" former India captain and another eminent player Prasanta Banerjee said. 
"The CoA's idea was to bring players into administration. What can we do if only two decide to fight?" former India captain Bhaskar Ganguly, one of the three CoA members, said. "It's a shame. A slap on the face of all those who advocated player power," said an official of a member-association.
Two former players, Kalyan Chaubey and Eugeneson Lyngdoh, are also in the fray for the president's post but they are from member-associations. State BJP leader Chaubey's name was proposed by Gujarat and seconded by Arunachal Pradesh.
Two of the most powerful politicians in the country are from the western state and Arunachal is the domain of Union law minister and former sports minister Kiren Rijuju.
Chaubey is now being seen as the BJP candidate. The 35-year-old Lyngdoh is from Meghalaya. Some prominent names have also decided to fight for the top post.
IFA president Ajit Banerjee, the brother of Bengal chief minister Mamata Banerjee, Congress MLA NA Haris (Karnataka), Shaji Prabhakaran (Delhi), Manvendra Singh (Rajasthan), son of former defence minister Jaswant Singh, Valanka Churchill (Goa) and Gopalakrishna Kosaraju (Andhra). Valanka has also filed for the post of treasurer and an executive committee seat.