ECB suspends Ollie Robinson for making 'racist and sexist' tweets
The Sussex bowler will leave the England camp immediately and return to his county. He has been barred from all international cricket, and will miss the second Test versus New Zealand in Birmingham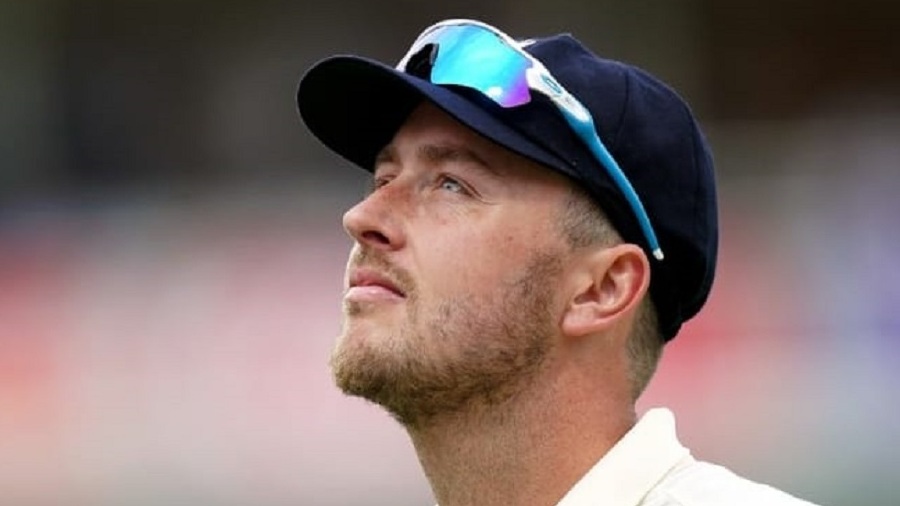 ---
---
After an impressive debut for England at Lord's, Ollie Robinson is now stumped on a different turf. The England fast bowler has been suspended from international cricket pending an investigation into discriminatory tweets he posted from 2012 to 2013. Robinson will not be available for the second test against New Zealand starting Thursday, the England and Wales Cricket Board said in a statement on Sunday.
On his debut, Robinson took seven wickets across New Zealand's two innings and also smashed 42 in the first innings for the Three Lions.
The tweets he posted when he was 18 and 19, which were racist and sexist in nature, resurfaced during the first day of the Test, and Robinson was close to tears as he issued an apology after stumps. "On the biggest day of my career so far, I am embarrassed by the racist and sexist tweets that I posted over eight years ago, which have today become public. I want to make it clear that I'm not racist and I'm not sexist," he said.
Robinson will leave the England camp immediately and return to his county, England said about the Sussex bowler. This certainly is not the first time sexist or racist slurs have dampened spirits in cricketing circles. 
Pandya and Rahul's suspension
In 2018, Hardik Pandya and KL Rahul were suspended by the Board for Control of Cricket in India (BCCI) after inappropriate comments about women on a celebrity chat show named Koffee With Karan. Pandya had said how he liked to observe women at bars and nightclubs. Both Rahul and Pandya were asked to get back to India from Australia and issue an explanation. Pandya then took to social media to say, "I would like to apologise to everyone concerned who I may have hurt in any way. Honestly, I got a bit carried away with the nature of the show. In no way did I mean to disrespect or hurt anyone's sentiments. Respect." Rahul, too, had issued unconditional apologies after the BCCI had issued show-cause notices to both the cricketers.
Ahmed's "kaale" remark costs him dear
Former Pakistan captain Sarfraz Ahmed was banned for four international games for making racist remarks at South Africa's Andile Phehlukwayo two years ago. The stump mic recordings had suggested that Ahmed had referred to Phehlukwayo as "kaale", which means black. The ICC chief executive Dave Richardson had then said in a statement, "The ICC has a zero-tolerance policy towards conduct of this nature. Sarfraz has promptly admitted the offence, was regretful of his actions and has issued a public apology, so these factors were taken into account when determining an appropriate sanction."
Dean Jones calls Hashim Amla a "terrorist"
Over a decade ago, former Australian batsman Dean Jones, who died last year, was sacked as commentator by Ten Sports for calling Hashim Amla a terrorist. This happened during a Test match between South Africa and Sri Lanka in Colombo, when Jones was in the commentary box. Amla had taken a catch to dismiss Kumara Sangakkara, and Jones said, "The terrorist has got another wicket." 
The monkeygate scandal
The monkeygate scandal involving Harbhajan Singh and Andrew Symonds, where the Indian off-spinner had allegedly called the Australian a "monkey" at the Sydney Cricket Ground, had attained astronomical proportions back in 2008. The ICC had slapped a three-match ban on Harbhajan after a hearing involving Symonds, Ricky Ponting, Matthew Hayden, Michael Clarke and Sachin Tendulkar. The ban, and charges of racism, were later lifted when the New Zealand High Court said the allegations were not backed by sufficient proof.