The big question: Better 'keeper or better batsman
India's first home Test this season begins from October 2 in Visakhapatnam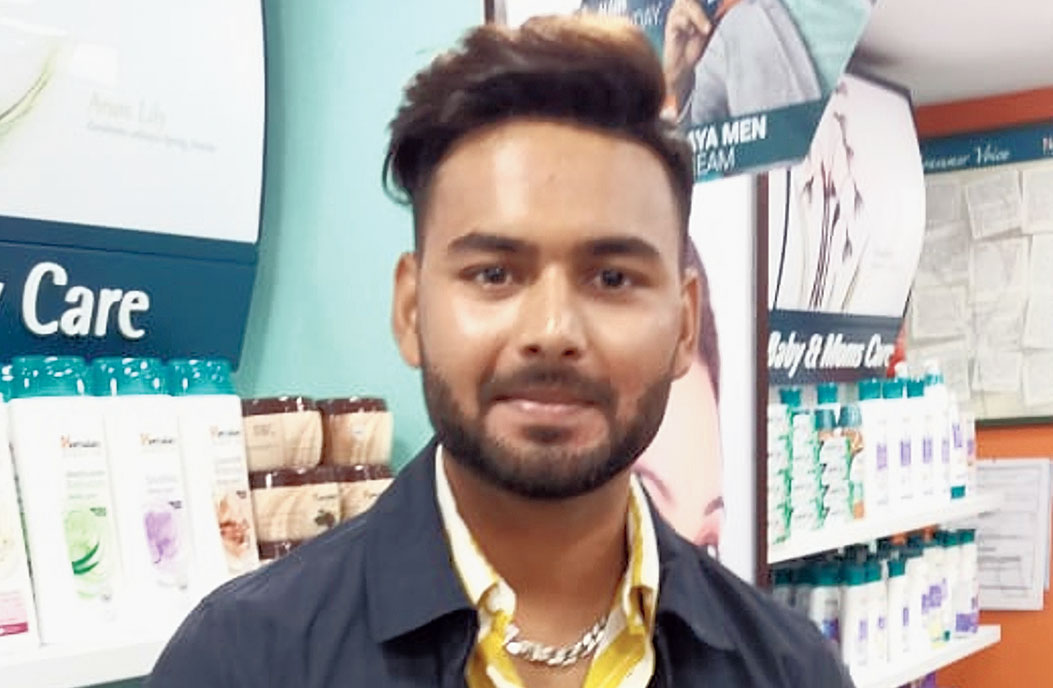 Rishabh Pant in Calcutta.
Telegraph picture
---
Calcutta
|
Published 23.09.19, 08:28 PM
|
---
The big question that awaits Indian cricket's think tank is whether they should repose faith in Wriddhiman Saha in the Tests against South Africa after preferring Rishabh Pant in the West Indies.
Former wicket-keeper Syed Kirmani had spoken out in favour of Saha recently. On Monday, Deep Dasgupta and Chandrakant Pandit too backed the Bengal keeper to return to India's Test team in place of the misfiring Pant.
India's first home Test this season begins from October 2 in Visakhapatnam.
Former India keepers Dasgupta and Pandit feel Saha's better wicketkeeping in Tests would be a crucial factor and that's what keeps him ahead of Pant, who has made matters tough for himself with a series of low scores.
"Obviously, red-ball and white-ball cricket should be differentiated. On the basis of Rishabh's last innings (the third T20I versus South Africa in Bangalore), one could see a sense of confusion as to what is expected of him.
"Post his recovery from injury, Wriddhi has delivered and done whatever one has asked of him. There is no shadow of doubt that he is the best wicketkeeper in the world at present. The only question was whether Wriddhi was a good enough batsman, especially when the team is looking to play five bowlers," Dasgupta, also a former Bengal captain, told The Telegraph.
"Now, from the batting perspective, ever since Wriddhi's comeback, he has scored runs every time he has gone out to bat. He has performed for India A consistently.
"Yes, one may ask if Wriddhi is a better batsman than Rishabh… Well, maybe not. Then the question arises that in this format, do you prefer a better keeper or a better batsman?
"But going by what I saw of Rishabh in the West Indies as far as his keeping is concerned and what's expected at home in the coming Tests, I would go with Wriddhi," Dasgupta emphasised.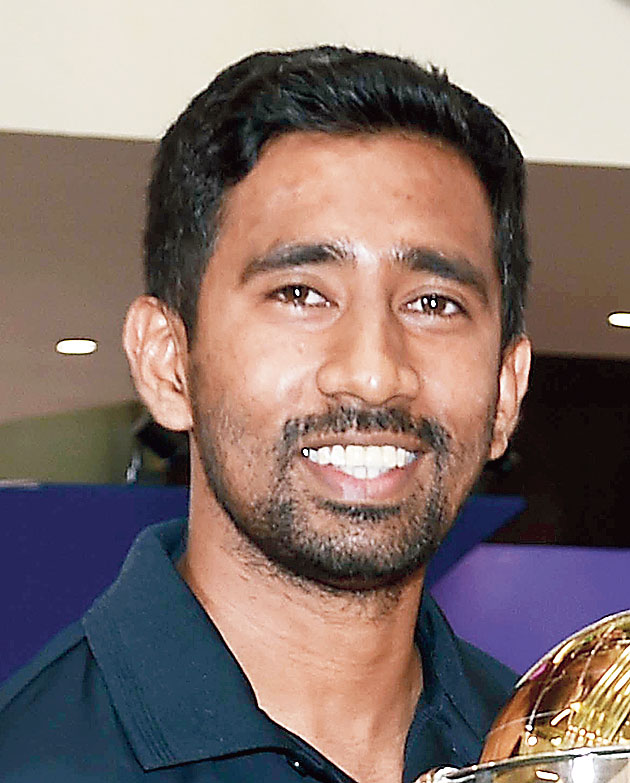 What Pant should do now is get back to domestic cricket and return as a better, mature cricketer, Dasgupta said. "The good part of leaving out Rishabh right now is that the domestic season is about to start from Tuesday (with the Vijay Hazare Trophy).
"So, he has enough opportunity to go back and work on stuff that he needs to, and get ready. The domestic season is absolutely packed, so it's not that he'll be having nothing to do during that period."
According to Pandit, who played five Tests and 36 ODIs, India need to think of an alternative for Pant in the upcoming Tests as the youngster has been failing "repeatedly." Developing cricketing intelligence is another area Pant needs to work on, feels Pandit.
"Pant has been getting opportunities but failing. India naturally have to think of another wicketkeeper rather than keeping on waiting for one particular player to regain form.
"In terms of wicketkeeping, Wriddhi is definitely far better than Pant. He is also more experienced. Pant is young, but despite getting so many opportunities, he has not been able to cement his place…He's repeatedly failing.
"The way he has been batting, it appears he has to learn how to handle the situation and be aware of the demands of the game. He has to develop the cricketing intelligence quickly. So far, he has not shown that kind of maturity," the Vidarbha coach pointed out.
Elaborating on the wicketkeeping part, Pandit said: "Probably for T20s, Pant's keeping looks fine. But ideally, you look for a wicketkeeper to perform in Test matches, and Wriddhi has that kind of skills. So, he should be now given an opportunity in the Tests."
However, Kiran More, who has also been the chief national selector apart from being India's No. 1 keeper from the late 80s till the early 90s, wants the Indian team management to continue with Pant in Tests. "I think Pant should continue… One shouldn't press the panic button yet just because he's not getting enough runs at present… Look at his overall record…
"Everybody goes through lean phases… At the end of the day, Pant is a young cricketer and we are also looking at the future… Mind you, he has two away centuries (in England and Australia) for which, he deserves more credit," More, now cricket director of the United States, said from Mumbai.
Asked about Pant's wicketkeeping which is often criticised, More retorted: "Why don't you check the records? See how many catches he has taken so far. "People may have their opinion, but this is what I believe… I think it's better if we don't complicate matters here."