South Africa vs India: Board to hear out players amid Omicron fears
The BCCI will give 'immense importance' to the players' viewpoint following their experience during the Manchester Test in September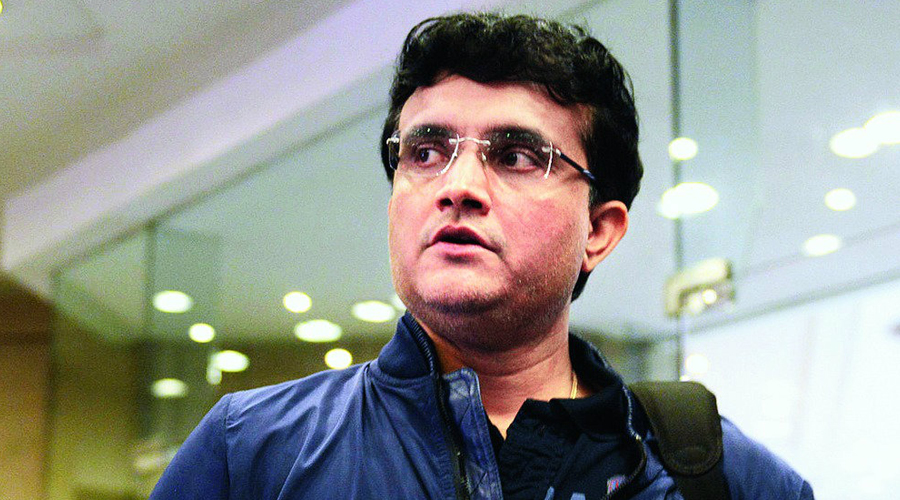 ---
Published 03.12.21, 02:07 AM
|
---
The uncertainty surrounding India's tour of South Africa continues. The Sourav Ganguly-headed Board of Control for Cricket in India (BCCI) is waiting for the government's directive before taking a call in consultation with the players.
As of now, India are scheduled to leave for Johannesburg in the early hours of December 9. Besides three Tests and three ODIs, the tour includes four T20Is. The situation in South Africa following detection of the Omicron variant of Covid-19 has made the players wary.
Sources told The Telegraph that the BCCI will give "immense importance" to the players' viewpoint following their experience during the Manchester Test in September. The final Test of the series was called off on the morning of the opening day after fearful cricketers refused to play once a member of the support staff tested positive for Covid-19 inside the bio-bubble.
As things stand now, according to a source, the tour will either go ahead in its entirety or will be called off.  A senior BCCI official confirmed to The Telegraph that there was no chance of postponing the series by a few days and having two Tests. "We are not thinking on those lines. A curtailed series isn't happening," he said.
Captain Virat Kohli said on Thursday that the players will have "absolute clarity" around the South Africa tour in "a day or two or pretty soon".
"We are not playing in normal times anyway. So there is a lot of planning that is involved, a lot of preparation that is involved. There are players who are not part of the group right now who will be entering quarantine to join the team bubble to fly on a charter (flight)," Kohli said.
"Those kind of things you want to seek clarity on as soon as possible. So we have spoken to all the senior members of the squad. Obviously, Rahul bhai (head coach Dravid) has initiated a conversation within the group, which is very important.
"Our focus from the (second) Test match (against New Zealand) will not shift regardless, but also you want to have clarity and you want to be in a situation where you know exactly what is going on. We have been talking to the Board, and we are pretty confident that within a day or two or pretty soon we will have absolute clarity as to what is going on.
"We have to be realistic as well. We cannot just ignore the things that potentially could put you in a confusing place. And no one wants to be there."