Finch to share Kohli load
According to Royal Challengers Bangalore head coach Simon Katich, the Australian 'brings leadership to the group'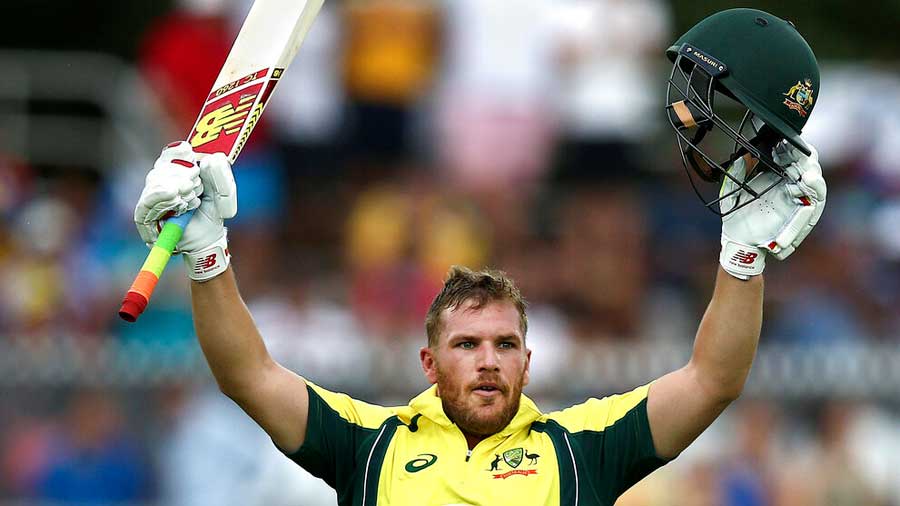 ---
Calcutta
|
Published 27.08.20, 02:02 AM
|
---
Royal Challengers Bangalore (RCB) are optimistic of Aaron Finch's inclusion in the team, reducing the workload on skipper Virat Kohli in the coming edition of the Indian Premier League (IPL).
The Australia limited-overs captain was bought by RCB for Rs 4.4 crore during the auction in December.
According to head coach Simon Katich, Finch "brings leadership to the group."
"Obviously, when we identify players to bring in at the auction, we are looking for guys who are experienced international cricketers and at the top of their game. There were some outstanding options in the auction last year and Finch was chosen for what he has been able to achieve for Australia as captain and also as a player over the last few years.
"He is obviously one of the top-ranked T20 players in the world and a very good player of spin. The other thing is, he brings leadership to the group. So when we are looking at players, he's certainly high on our list," Katich said during an online interaction from Dubai on Wednesday.
The coaching staff believes the presence of all the other senior, established players in the squad will pull in their weight to help Kohli and ensure RCB go the distance this time.
"It's not just Finch, it's the number of senior players we've got in our team. AB de Villiers has been at RCB for a number of years and he's a senior, experienced player who's going to assist Virat.
"Hopefully, the core group around Virat will be able to take the load off him not only from a playing point of view, but also when it comes to getting the group to gel. They will obviously help in bonding with the group, given there are some new faces.
"We have a variety of experienced players in the group and a number of senior players with good experience in international cricket that can help Virat," Katich pointed out.
De Villiers, though experienced, has not played international cricket for some time. The same can be said about Dale Steyn, although he did feature in the T20Is versus England earlier in the year.
So could that be a concern for RCB? "It's a good point," replied Mike Hesson, the franchise's director of cricket operations.
"But if you look at both players, for instance AB, only weeks ago he took part in a match in South Africa and once again, he was a standout player having just come out of his living room.
"So that certainly showed his quality as a player. Physically, he's feeling good and refreshed. And once again, he's one of the few in the group that are absolutely chomping at the bit to get into training.
"As for Steyn, we saw when he returned to the South African squad six months ago, he was in exceptional form. He had a very, very good T20 League in South Africa, where he was one of the top wicket takers.
"He's developing his game. We saw some different deliveries that he has been able to develop over the last six months. So, look, he's certainly not ready to retire yet and still very keen to make a contribution in this IPL."
RCB's quarantine phase, meanwhile, ends on Thursday and they will be getting down to training soon after.