First class must for better result
Former cricketers unanimous in advising that it's high time to take first-class cricket seriously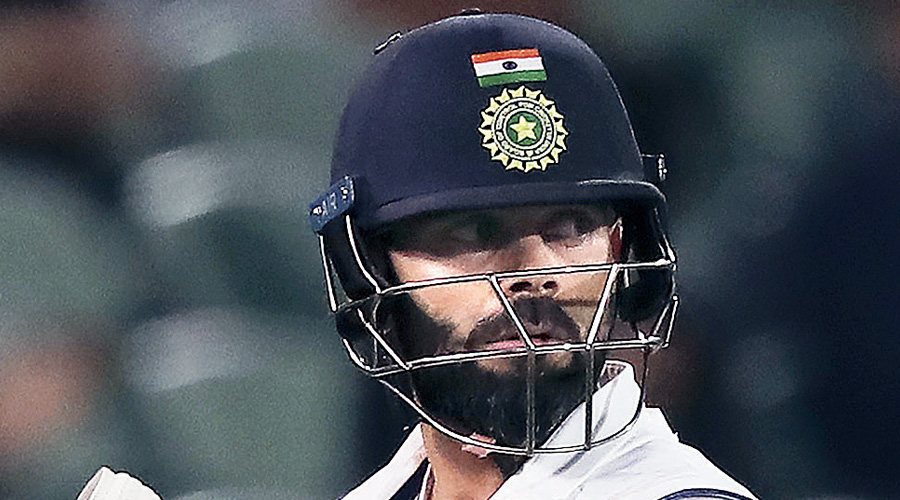 ---
|
Calcutta
|
Published 21.12.20, 03:42 AM
---
Opinion is divided on whether T20s could be blamed for batsmen's poor technique that resulted in India's disastrous showing in the second innings of the Adelaide Test, but former cricketers are unanimous in advising that it's high time to take first-class cricket seriously.
According to Arun Lal, the Adelaide Test is "a definite indicator" that players and administrators need to focus more on first-class cricket even though he refuses to blame the rise and rise of T20 cricket for the debacle.
"I don't think rise of T20 cricket is a causal thing, but the result in Adelaide is a definite indicator that you have to concentrate more on first-class cricket. Precisely, I'm of the view that even if 36 all out didn't happen, we should nevertheless concentrate more on first-class cricket because Ranji Trophy is our No.1 tournament and that's the basis of cricket, so we shouldn't neglect it at all," the Bengal head coach, who has also opened for India, told The Telegraph on Sunday.
Former India all-rounder Manoj Prabhakar, though, didn't mince words, indicating favouritism towards T20 cricket. "Not just in this Test, but in the recent past too Indian batsmen have struggled when the ball swings and moves. And in Adelaide, they played the pink ball, which generally swings more.
"This is what happens when you select a team on the basis of players' performance in the IPL. Most of these batsmen don't have a side-on stance, which is a basic requirement in conditions where the ball moves.
"You talk about giving more priority to first-class cricket, but tell me why hasn't the India captain (Virat Kohli) been playing domestic cricket for some 10 years or so? I think that answers all questions," Prabhakar fumed.
For the Boxing Day Test, India may bring in KL Rahul, Shubman Gill, Rishabh Pant and Mohammed Siraj in place of captain Kohli (on paternity leave), Prithvi Shaw, Wriddhiman Saha and the injured Mohammed Shami. Some feel team selection in the first Test was erroneous.
"I don't know why Shaw was selected. He doesn't have the technique for Tests in the first place. As for Rahul, he's the in-form player and should have played," said Karsan Ghavri, ex-India left-arm medium pacer.
Former national selector Devang Gandhi, however, came to Shaw's defence. "Look, you can't ignore his abilities. Yes, he didn't get runs in Adelaide, but the rest of the batsmen too struggled.
"Besides, he got a half-century (54) earlier this year in difficult conditions in New Zealand, which does reflect his capability," Devang pointed out.
But will India be able to bounce back without Kohli? "First of all, it can't get any worse than what happened on Saturday.
"Secondly, the added responsibility that comes in due to the absence of one of your main players may help you overcome tougher hurdles. So I'm sure India will regroup and come back stronger," Devang said.
Ghavri, though, feels otherwise. "Without Virat, who's the mainstay, our batting again becomes a bit of an issue. It's a bit short on experience now."
"Shami is also not available, but bowling-wise, I'm not too worried because we've got the bowlers who can deliver. The one who'll come in for Shami will definitely be promising, but it's the batting that worries more, especially without Virat," Ghavri, who was the Saurashtra coach when they won the Ranji Trophy last season, said.