Ex-top cop Neeraj Kumar deposes in Rahul Johri probe
The million rupee question is will the woman who has accused Johri be invited by the probe panel?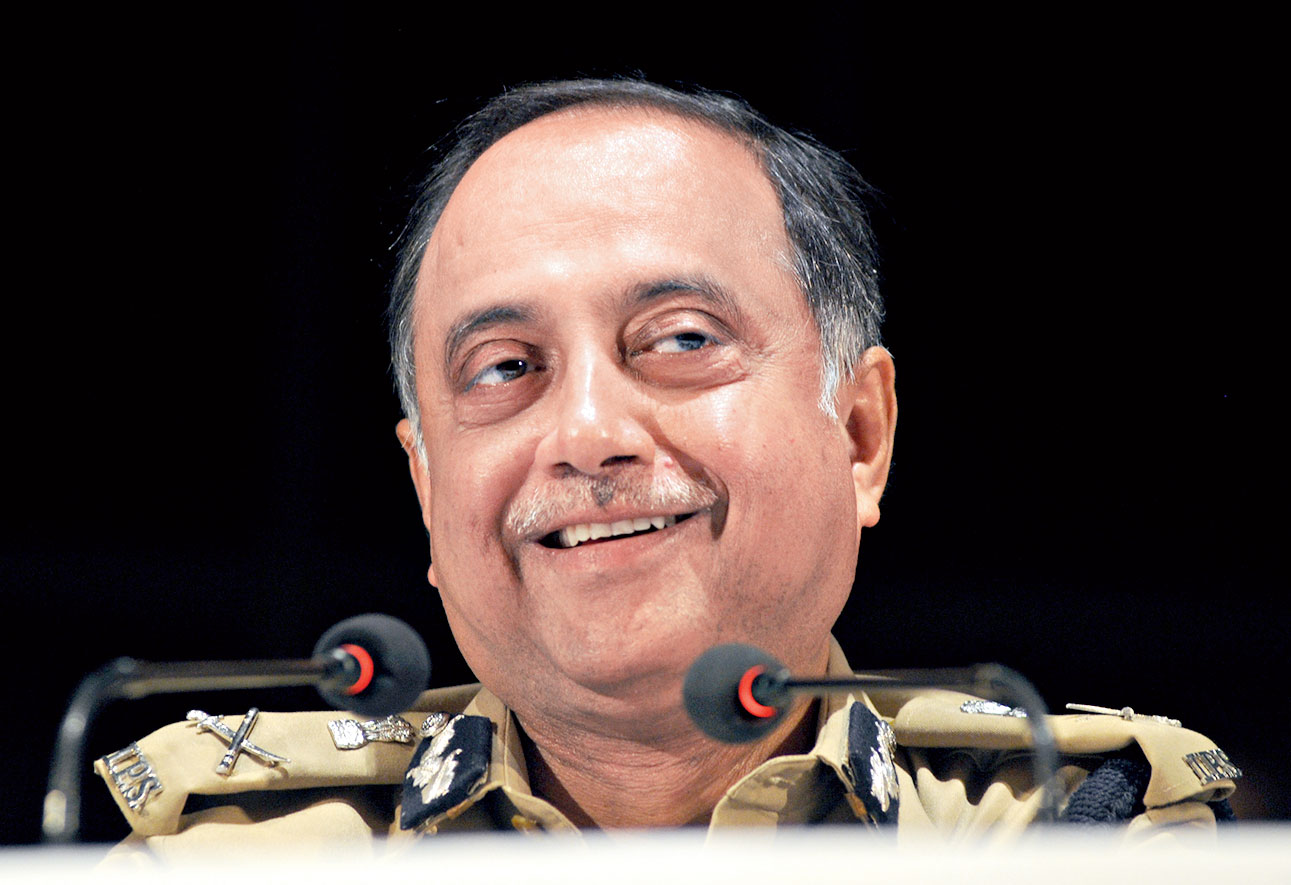 Neeraj Kumar
Telegraph picture
---
Calcutta
|
Published 10.11.18, 09:17 PM
|
---
Neeraj Kumar, till recently head of the Board of Control for Cricket in India's Anti-Corruption Unit (ACU) and a former commissioner of police, Delhi, is probably the first high-profile individual to have deposed in the probe against CEO Rahul Johri.
Johri is being investigated by a three-member "independent" panel — Justice (Retd) Rakesh Sharma, Barkha Singh and Veena Gowda — constituted specifically for allegations of sexual harassment.
Vinod Rai, who chairs the Supreme Court-appointed Committee of Administrators, chose the panel unilaterally as colleague Diana Edulji wanted Johri out and, when that was torpedoed, dissociated herself from the process.
Ideally, the three office-bearers of the Board should have been involved by Rai, but he has marginalised them and been relying wholly on Johri, who must be supremely efficient.
Kumar didn't take calls till late on Saturday, but top sources of The Telegraph confidently said he'd indeed deposed during the course of the day.
The top sources couldn't, however, say if the Delhi-based Kumar had travelled to Mumbai and deposed in person or if he did so possibly over Skype.
With Kumar not taking calls, details of his deposition couldn't be obtained. But with a retired judge heading the probe, an emphasis on legalities wouldn't come as a shock.
Hopefully, those invited to depose aren't subjected to a strictly legal line of questioning. That would, after all, surely intimidate some.
Shortly before his innings in the Board was abruptly terminated by Rai and Johri, the "eyes and ears" of the former, on the (factually incorrect) pretext of turning 65, Kumar had meticulously investigated the controversy surrounding Mohammed Shami.
According to the top sources, the manner in which Kumar probed the allegations of Shami receiving unaccounted money overseas (and womanising), was a "lesson in professionalism."
One expects Justice Sharma, Singh and Gowda to be unbiased and as thorough as Kumar in their investigation.
What is odd, of course, is that the panel is waiting for individuals to reach out to them instead of reaching out to women who have taken to social media to allege sexual harassment and worse at the hands of Johri.
The latest is @pujaagr.
Like Kumar did in the first half of this year, the panel should also be reaching out instead of working behind closed doors.
It's significant that when the panel was constituted towards the end of last month, the media release included: "The independent committee could take into account and/or probe all allegations of sexual harassment against Mr Johri while employed with the Board."
Clearly, the panel ought to invite the woman employee of the Board who'd complained against Johri in February/ March.
Why wait for her to email her willingness to depose?
Where depositions by other individuals go, Board treasurer Anirudh Chaudhry has been invited on Monday. Very late on Friday, after a rethink, he'd emailed his willingness to depose.
"I revisited my stand and decided to send the email. As I've told you, there has to be closure on this (Johri) issue and it has to be done in a transparent manner which doesn't further damage the Board's image," Anirudh maintained.
Shishir Hattangadi, who is a former captain of Mumbai and a close family friend of a woman, who too has complained against Johri, will also depose on Monday.
Litigant Aditya Verma has been asked to come to Mumbai on Sunday. Being a resident of Patna, he may instead seek time on Monday.
Is there a Million Rupee question?
Yes: Would the woman employee of the Board be invited by the "independent" panel to depose?
Postscript: Acting secretary Amitabh Choudhary, one understands, has received an email from Johri (who is supposed to be on "leave") informing him that the CoA hadn't okayed a trip to Lahore for an Asian Cricket Council meeting. Incredible.