Cheteshwar Pujara on Shubman Gill: 'He is talented, definitely a part of team'
"So someone like him, you know he doesn't need to worry too much, he has been playing good cricket for a couple of years"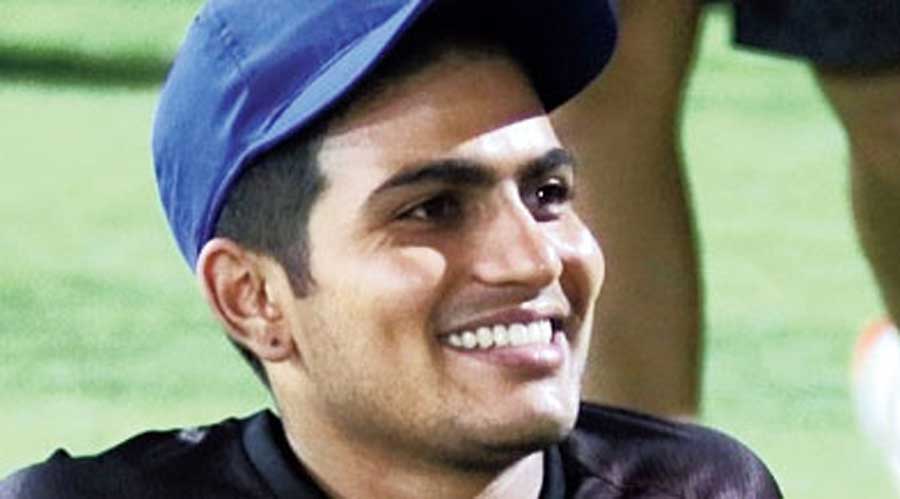 Shubman Gill.
File Photo.
---
Published 24.11.21, 02:27 AM
|
---
When Cheteshwar Pujara arrived for the media conference around noon on Tuesday, the stand-in vice-captain wasn't aware that KL Rahul would be ruled out of the opening Test in Kanpur with a strain on his left thigh.

Four hours later, the BCCI announced that Rahul would miss the Test and Suryakumar Yadav has been called in as replacement. It meant the gameplan chalked out by the Rahul Dravid-led think-tank had to be changed to fill in for the opener's slot.

Pujara wasn't willing to reveal much but the national selectors and team management had decided to open with Rahul and Mayank Agarwal for the two-Test series against New Zealand. It meant Shubman Gill, who had opened in all his eight Test matches, before missing the series in England because of an injury in the World Test Championship final, would have had to drop down the order.

"Can't reveal that (batting position) at this stage. But see, he is a talented player and definitely he will be part of the team," said Pujara of Shubman.

A courageous 91 in Brisbane notwithstanding, Shubman hasn't really flourished in the opening slot. A mere 31.84 average has meant the selectors wanted to try him out in the middle-order in the absence of Virat Kohli.

With Rohit Sharma forming a successful opening partnership with Rahul in England, not many wanted to disturb their combination. The Chetan Sharma-led selection committee also looked at the larger picture in case Ajinkya Rahane, who will lead the side in the first Test, or Pujara didn't perform to potential.

But what they obviously hadn't bargained for was an injury to one of the openers. Shubman will now have to make his comeback at the top of the order with Mayank in this series. The injury prompted a vacancy in the middle-order, leading to an SOS being sent to Suryakumar.

Pujara did sound confident of Shubman prospering in the middle-order.

"So someone like him (Shubman), you know he doesn't need to worry too much, he has been playing good cricket for a couple of years... It was unfortunate that he missed out in England, but he is a talented player, and I don't think personally I will need to tell him much," he said.

Irrespective of his batting position, Shubman is expected to benefit from Dravid's presence. He has been under the guidance of the former India captain during his U-19 days when India won the 2018 World Cup in New Zealand. "Rahul bhai is there, he will give the best guidance. So I think he (Shubman) will just have to play his natural game," Pujara said.

The unprecedented turn of events has left the selectors ruing their decision to let Hanuma Vihari gain some experience in South Africa with the A squad. They had been prompted to send Vihari following the uproar over his exclusion from the 16-member Test squad. Vihari certainly deserved a chance here in what would have been his second Test at home.

Sources told The Telegraph that given the circumstances, Shreyas Iyer will make his Test debut in Kanpur. There are already whispers that the selectors wanted to try out Gill ahead of Vihari and hence the decision to keep him out.

Both Rahane and Pujara are also sure to feel the pressure since their failures will set tongues wagging. Dravid will have to make some tough calls in the coming days. The bigger question is will Shubman be tried out in the middle-order in South Africa even if he does well as an opener? Unless there's a dramatic change of strategy, Rohit and Rahul will continue as openers. Shubman's hopes and fortunes now lie in the middle-order.