Flower expects Rahul to bloom under pressure
'He's the (Kings XI) captain and a premier player, and if he's got the gloves on too, it's a good set of responsibilities… It will be interesting to see how he responds to that'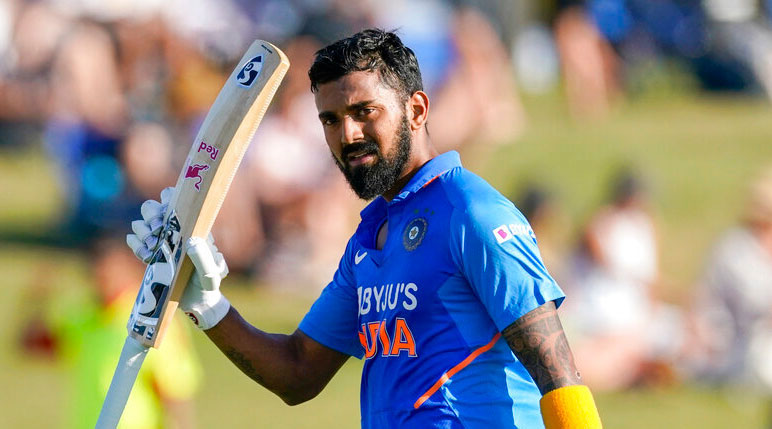 ---
Calcutta
|
Published 28.08.20, 02:18 AM
|
---
With Mahendra Singh Dhoni retiring from international cricket, KL Rahul is the frontrunner to replace the legend as the wicketkeeper-batsman when Team India's limited-overs campaign resumes.
But the job won't be easy for Rahul, who is currently the Kings XI Punjab captain, feels Andy Flower, who besides being the assistant coach of the IPL franchise was also a top-class wicketkeeper-batsman in his playing days.
"KL Rahul has got a lot of responsibilities on his shoulders. He's obviously the (Kings XI) captain and a premier player, and if he's got the gloves on too, it's a good set of responsibilities over a protracted period of time. It will be interesting to see how he responds to that," Flower, a former Zimbabwe captain, told The Telegraph.
Flower, currently in the Caribbean Premier League as head coach of St Lucia Zouks, is quite eager to know more about Rahul during his first IPL stint.
"Well, Rahul is obviously a very talented player with a lovely technique. He is very pleasing to watch. An elegant and classy player as well... He has also got the chance to lead. He certainly led with the bat over the last couple of years in the IPL, being one of the top three batsmen, and we have seen what he is starting to do at the international stage as well.
"It's exciting for him and also for Kings XI, but I don't know him at all as a person. I don't want to label anyone from here. I am just looking forward to knowing these players from close," Flower stated.
Flower's career as coach has been an illustrious one, guiding England to their maiden ICC event victory in the form of the 2010 World T20 triumph, a much-awaited Ashes win Down Under (in 2010-11) also taking them to the No. 1 Test ranking in mid 2011.
Having said that, being an assistant to Kings XI head coach Anil Kumble, someone he looks up to with a great deal of respect and admiration, seems to be more exciting for Flower.
"I'm really looking forward to working with Kumble, particularly. I know him from my playing days, he is a great guy and I am sure he will be an outstanding leader," Flower emphasised.
The former left-handed batsman used to be one the finest exponents of the reverse sweep, which could again be the batsmen's go-to shot on the slow pitches of the UAE. But that shouldn't always be the solution for batters, Flower believes.
"Most people have learnt the reverse sweep because it's quite a powerful weapon and very difficult to defend against. In T20 cricket, it's a very useful tool to have in your box.
"I would however say some of the best players in the world don't need the reverse sweep because they are good at the other shots. If I was talking to a young player, I would say, 'Experiment with it and see if you can get good at it, but most importantly, become good at other aspects of your game so that you aren't forced to use the sweep or reverse sweep and use them only when you choose to'."