Chennai Super Kings stint key to Chahar feat
'My goal is to cement my place in India's T20I squad,' Chahar said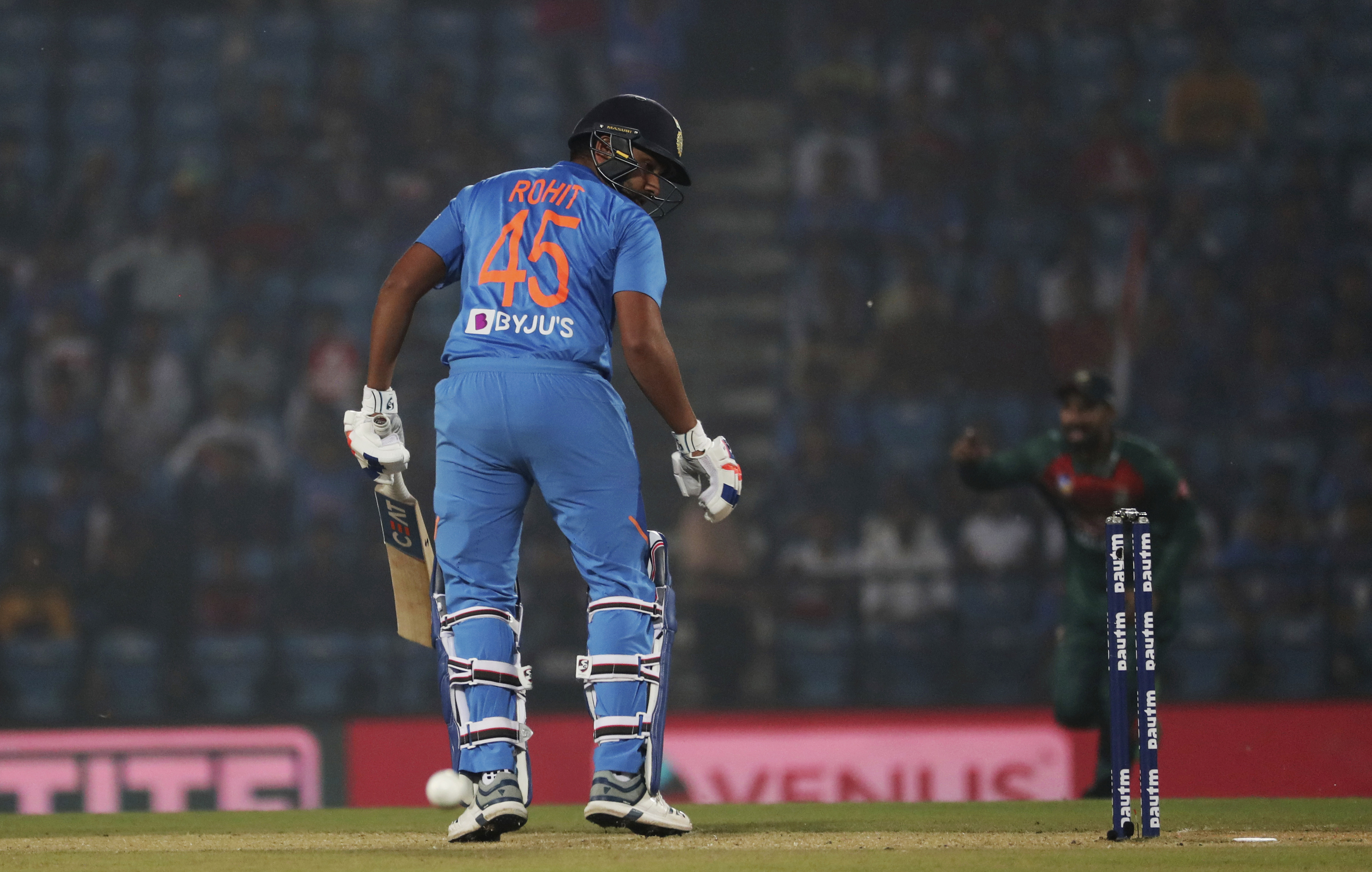 ---
|
Calcutta
|
Published 11.11.19, 08:15 PM
---
Deepak Chahar had never thought in his wildest dreams that he would get a hat-trick in a T20I and finish with figures of six for 7.
But everything changed for the 27-year-old pacer in Nagpur.
Prior to Sunday night, his most memorable performance in six T20Is had been a three-wicket haul against West Indies in Guyana, a trademark display of swing and control with the new ball.
He realised that he had got a hat-trick only at the end of the match.
"I came to know in the end that I got a hat-trick since I got the first wicket off the last ball of the previous over. Even if you sit back at home and dream, you will not think that in four overs, you will get six wickets for 7 runs," said a beaming Chahar.
Countering the dew in the Chennai heat has been a big part of Chahar's cricket education and he said it showed during his spell against Bangladesh in the series-deciding third T20I.
Chahar, who also became the first male cricketer from the country to take a T20I hat-trick, has been one of the Chennai Super Kings' successful new ball bowlers, used judiciously by franchise captain Mahendra Singh Dhoni.
"Playing in Chennai, I have now realised how to counter dew and sweat. How to keep my hands clean... At times, rub dry soil in your hands and then bowl," the 27-year-old Rajasthan seamer said during a chat with teammate Yuzvendra Chahal for the BCCI's official website.
Asked what was his strategy considering that there was no nip in the air and the
ball wasn't swinging a lot, Chahar said: "Since the side boundaries (at VCA Stadium) were big, the plan was that we will have to force the batsman to play shots on the sides. I also wanted to vary the pace as the ball was getting wet because of the dew and it was difficult to grip."
Chahar stayed away from the fuller lengths, by and large, and as a result didn't bowl a single full-toss on a day when the other fast bowlers, from both sides, sent down ten between them. Displaying control and variation, he always kept the batsmen guessing and thus forcing them to commit mistakes.
Chahar was happy that skipper Rohit Sharma used him a bit differently in the middle overs instead of exhausting his quota upfront.
"I've just been wanting to work hard. It's all God's help that I'm here. Today the plan was to bowl upfront with the new ball. I was told I'll be bowling the crucial overs. Happy the team management gave me that responsibility."
After his first two overs, Chahar's figures read an astonishing 2-0-3-3 as he picked up the wicket of Mohammad Mithun to break a 98-run third-wicket stand and give India an opening. Iyer, however, felt that Shivam Dube's two wickets were also a turning point in the match.
The performance also helped Chahar to move up 88 slots to 42nd in the latest ICC rankings for bowlers. In an interview to The Telegraph in July, Chahar had said that his goal was to "cement" his place in the T20I squad.
"My goal is to cement my place in India's T20I squad. That is precisely my sole objective at the moment," Chahar had said.
He wouldn't have much to worry about after Sunday's performance.