YouTube tackles the dislike bomb by hiding dislike counts for viewers
Before the like/dislike system came into play there was a five-star-rating system which went out of the window around 2010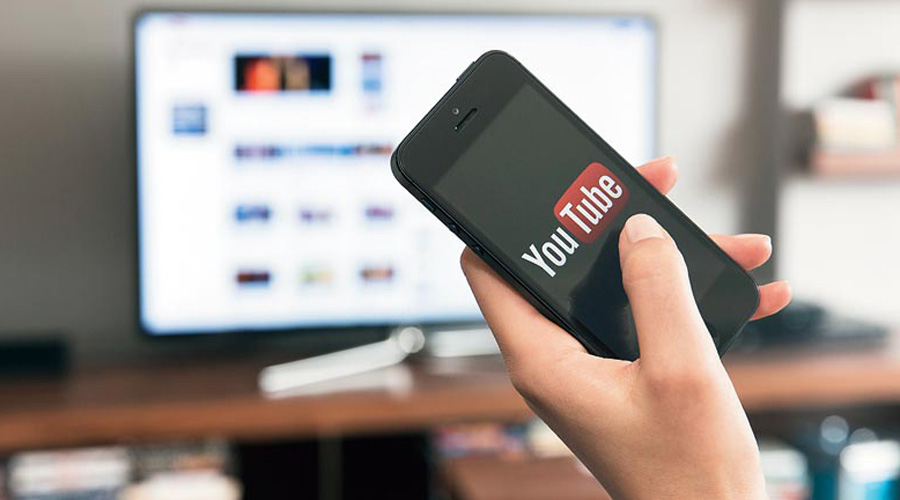 The dislike count on YouTube videos will no longer be publicly available but creators will have access to the figure
Sourced by the correspondent
---
Published 13.11.21, 12:28 AM
|
---
Fact: Dislike counts are becoming private across YouTube. Also a fact: The dislike button is not going away. YouTube has made a bold move to protect creators from harassment, and reduce dislike attacks (or dislike bombs) but it has also fired up conversations as to what "actually" prompted the move and why it may not be worth anything.
The move is not a bolt from the blue because in March, YouTube had announced that it was experimenting with hiding public dislike numbers but now it's happening… gradually. Before the like/dislike system came into play there was a five-star-rating system which went out of the window around 2010. Meanwhile, platforms like Instagram has also given users the ability to remove public counts from posts.
YouTube's side of the story
Dislike counts may affect creators' well-being and may instigate motivated targeted campaigns to add dislikes to videos. This is true. The platform said that it heard from smaller creators and how they have been unfairly targeted by dislike attacks. The experiment that was conducted earlier in the year, "data showed a reduction in dislike attacking behavior". A statement from the company reads: "We also heard directly from smaller creators and those just getting started that they are unfairly targeted by this behaviour — and our experiment confirmed that this does occur at a higher proportion on smaller channels."
The other side of the story
Figures associated with the like and dislike buttons form a ratio that's easily accessible to viewers. When you arrive at a video, you want to know if it's going to be worth your time. For this, the ratio of likes to dislikes is helpful. If there are five likes and 20 dislikes to a video, it's a sign that you might as well move to the next video or at least it's reason enough to check out the comments section as to why people have disliked the video.
Like tech content creator MKBHD says, "The dislike counter is not always an indicator of the quality of the video but it's more of a review of your experience watching the video, whether it's satisfied you (or not). When you hide the dislike counter, it's no longer a ratio. You end up hiding a very useful piece of information."
The management at YouTube may say that other platforms, like Instagram, are moving in the same direction. That's true but YouTube is not like Instagram; YouTube is also a massive search engine and can be compared to Neflix or Amazon. You land up on Amazon to buy a product but imagine there is no one-star or two-star rating for it.
The other argument is that hiding dislike count to the public will move all negativity to the comments section, which can be worse. Agreed that content creators have the ability to block people from their channel, assign moderators to look after the comments section or even filter out certain words, yet there is a lot of negativity in the comments section, which can be more detrimental to the mental health of content creators. Perhaps YouTube should look at a rating system that can be used only on watching a certain proportion of a video.
Earlier this year, Ashtok Kutcher tackled the issue of having or removing the dislike button but not in the context of YouTube exclusively. He said a dislike button would represent a far less volatile expression of disagreement. "If we just gave people a very simple, frictionless way to say, 'I disagree with this,' you would probably reduce a massive amount of the sort of negative swaller that exists inside of social media." The lack of a "dislike" or "heart" means people will leave comments or respond.
The bigger picture
Though the change has all do with supporting creators and it's not guided by any regulatory changes, it comes at a time when talks around mental health and big tech are quite vocal. In several markets, lawmakers are asking tech companies to tackle problematic elements, especially when it comes to impacting the mental health of minors. Besides mental health, regulators are discussing ad targeting, privacy and algorithmic that may boost misinformation.
The model Bella Hadid spoke out about her mental health "breakdowns and burnouts" and warned her 47 million Instagram followers earlier this week that "social media is not real".
The 25-year-old had previously told her young fanbase about having depression and anxiety since she was a teenager and then the model took a break from social media in January to focus on her mental health. "I've had enough breakdowns and burnouts to know this: if you work hard enough on yourself, spending time alone to understand your traumas, triggers, joys, and routine, you will always be able to understand or learn more about your pain and how to handle it," she wrote on a recent Instagram post. Hadid is not alone. The singer Lana Del Rey shut down her accounts in September while Ed Sheeran keeps his social media presence restricted to work and music releases only.
Nadine Dorries, the culture secretary in England, has said that tech bosses may face prosecution by the end of next year if they fail to take down harmful content from their platforms.