Walk like Travolta, feel like Jamie Dornan with Reels artiste Younes
Thanks to his walking style combined with stress-busting music, his videos are notching up anything between a million and 18 million views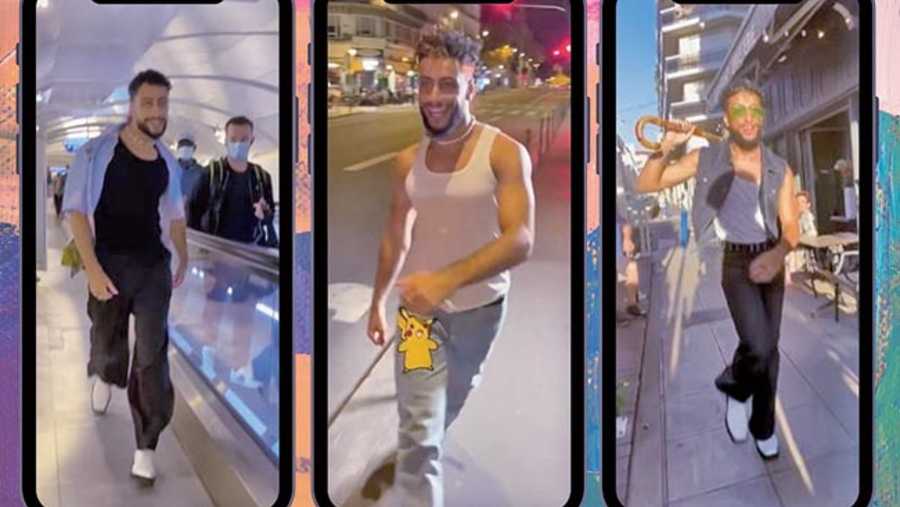 ---
Published 02.09.21, 01:02 AM
|
---
Imagine this: John Travolta's walk meets Elvis Presley's hip-shaking and gets into the mind of Jamie Dornan to inspire Christian Grey's jaunty/weird walk. Too complicated, we agree. Instead simply visit Younes MA's Instagram account, @thedvrko, where he mostly (or at least lately) walks in his Instagram Reels videos.
It's not a joke. Thanks to his walking style combined with stress-busting music, his videos are notching up anything between a million and 18 million views. Once Younes starts walking, he doesn't stop, maintaining his path, ensuring others move out of the way, even if that comes with raised eyebrows. When the man walks, complete with the weirdest movement of the head, the reaction is universally jaw-dropping.
Very little is known about @thedvrko except that he has around 500K Instagram followers but most of his success is in the Reels department. The man is very much active on TikTok but we can't give you an exact count as the platform has been banned in India. Before his "walk"- around-France Reels videos, the man has made several short dance videos and a few gimmicky Reels, mostly taking advantage of video-editing techniques.
What is more interesting is his choice of background music that reflects what people prefer on Reels. Try out: Fisher's Stop It, Stacey Q's Two of Hearts, Martin Garrix's Animals, La Bouche's Be My Lover, Crazy Frog's Axel F (Radio Edit), J Balvin-Skrillex's In Da Getto and ISK's Le Billet.