Samsung's new innovative devices meet Microsoft's intelligent experiences
The Samsung Note10+ is yet to arrive but it has already started bagging trophies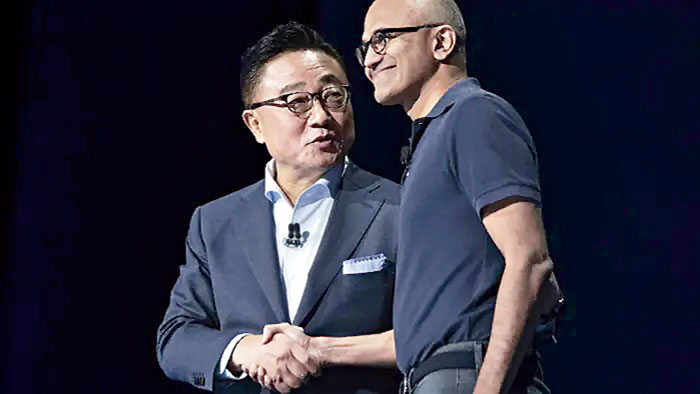 ---
---
The Samsung Note10+ is yet to arrive but it has already started bagging trophies. The 5G variant of the device has scored 113 in DxOMark's rear camera benchmark, and 99 for its front-facing shooter, edging out Huawei's P30 Pro, the previous leader. The 5G model's cameras are identical to those in the LTE-only Note 10+, which will soon hit Indian markets.
But there is much more to the new members in the Samsung family than just cameras, something The Telegraph found out during the global launch in New York last week. We are kicked about the South Korean electronic giant's partnership with Microsoft, which according to Satya Nadella "is just a start and there is much more to come".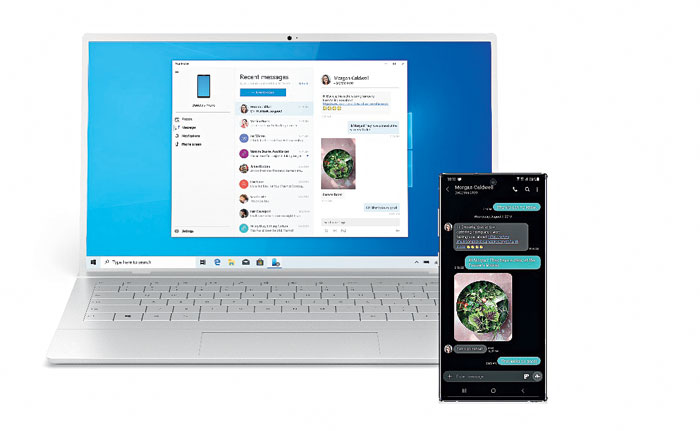 Integrated experiences
Samsung will bundle Microsoft's Your Phone app on its Galaxy Note10, which mirrors Android text messages, notifications, and even your entire screen to a Windows 10 PC. The device manufacturer is also building OneDrive sync support directly into its Gallery Android app, which will see photos sync directly to the cloud storage service.
"We are bringing together on the powerful Galaxy Note10 some of Microsoft's intelligent software experiences, designed to help you stay productive, anytime and anywhere," said Microsoft's Shilpa Ranganathan, head of the company's mobile and cross-device experiences.
We constantly juggle responsibilities and we switch between devices to complete tasks. And this going back and forth between devices is inefficient, distracting and counterproductive. On the Note10, Microsoft has worked with Samsung to integrate the link to Windows button right in the Quick Panel. Once linked, you will have access to your most recent texts, notifications, pictures and much more from inside your phone app.
"I can now reply to my text, I can also include a picture — which I have taken using my phone — into this message and send it using my full keyboard. Notifications from my phone are mirrored on my PC; these notifications are immediately integrated into Windows. I have a friend sending me a message on my phone and the notification is being mirrored on Windows and I can reply in the mirror or I can simply click the notification to get my entire phone screen mirrored on my PC. I can use the keyboard and mouse but my favourite way to interact is through touch. So I can swipe up, I can look at all the apps here, go into my pictures… I can pinch and zoom pictures as well," said Ranganathan.
Later this year, Windows will enable you to make/receive calls as well, directly from your PC. Microsoft has also partnered with Samsung to bring deeply-integrated productive experiences with OneDrive and Outlook. With OneDrive, you will have easy access to all your pictures across devices, and coming soon, Samsung Gallery will have an option to sync to OneDrive directly.
"Some of us take pictures to remember things, keep sensitive information like driver's license and passport. Our new feature OneDrive Personal Vault will help secure all of the information in the Cloud. I can open my Vault directly from my OneDrive app by using biometrics on my Note10, I can scan all types of sensitive documents and store them safely. For example, I can take a picture of my license and OneDrive will clean it up and I can upload it directly. Between the security that's available on the Note10 and the Cloud, there are a bunch of apps. I get a lot of emails every day, and I want an easy way to prioritise and take actions. With our Outlook app and the S Pen coming together in an integrated experience, we have just that. The S Pen is designed for productivity and with Outlook, there will be no stopping you from being in a productive place," she said.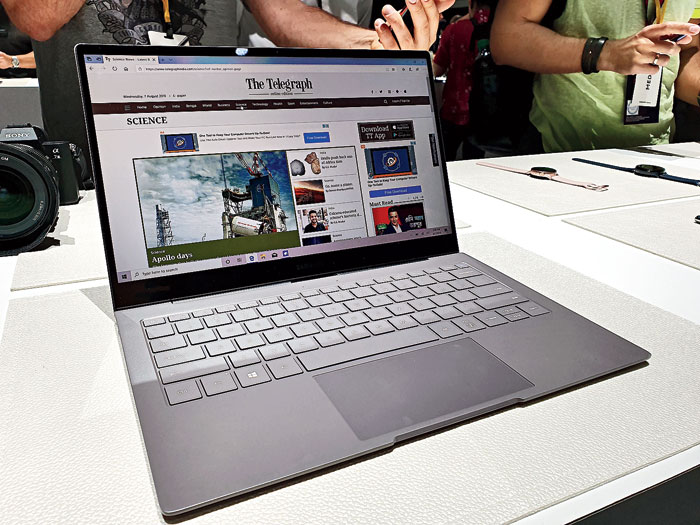 A new device...
Galaxy Book S
We want our devices to be powerful, portable and connected. The Samsung Galaxy Book S is all that, besides being super-slim and ultralight (powered by Qualcomm Snapdragon 8cx; 7nm 64-bit Octa-core processor, 8GB RAM, 256/512GB internal storage). It has a gorgeous
13-inch touchscreen, perfect for watching movies or working on the go. It looks like a laptop and has the essence of a smartphone. The best of both worlds is possible thanks to Samsung's partnership with Microsoft and Qualcomm.
"Your phone is always connected, so why won't you want the same for your PC? With the Book S you get just that — a secure, dedicated connection. And it runs Windows 10, so you get all the comforts of a PC, like Microsoft Office," said Hassan Anjum, director of US product strategy and marketing mobile computing.
The device showcases the power of mobile computing. Its super-powerful battery lasts all day long — 23 hours. "So if you are going camping overnight, the Book S is the device. You don't need a charger. When you do need to plug in, you won't need to carry a super-heavy charger. I can use the same charger as the Note10. The Book S is the perfect device for those who want to get things done on the run," said Hassan.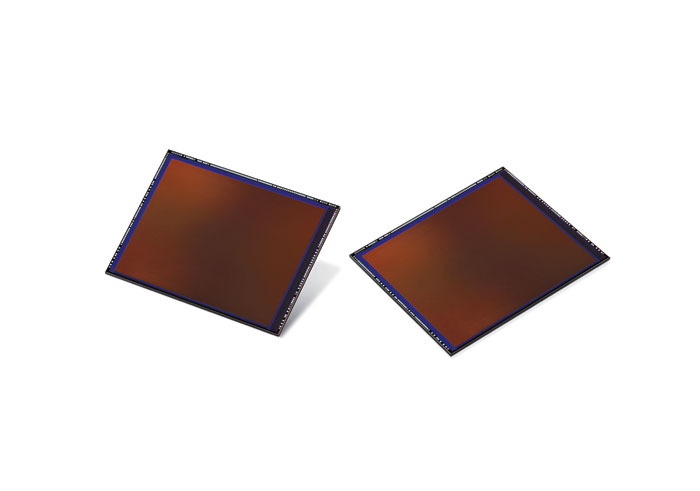 Looking for a 108MP smartphone?
Just when we were absorbing the news of pictures being taken with Samsung's 64MP mobile sensor, the South Korean company has announced a new sensor with more than 50 per cent more pixels. The Samsung ISOCELL Bright HMX, which was designed in collaboration with Xiaomi, is a 108-megapixel smartphone camera sensor that Samsung says is the first to surpass the 100 million pixel milestone for phones.
Since we wouldn't need a photo with such a high resolution, the sensor can also produce high-quality 27MP images by combining groups of four pixels into one, resulting in brighter snaps and better low-light performance. The sensor can also shoot in 6K video (6016 x 3384) at 30 fps. Neither Samsung nor Xiaomi have announced which phone will be the first to use this sensor.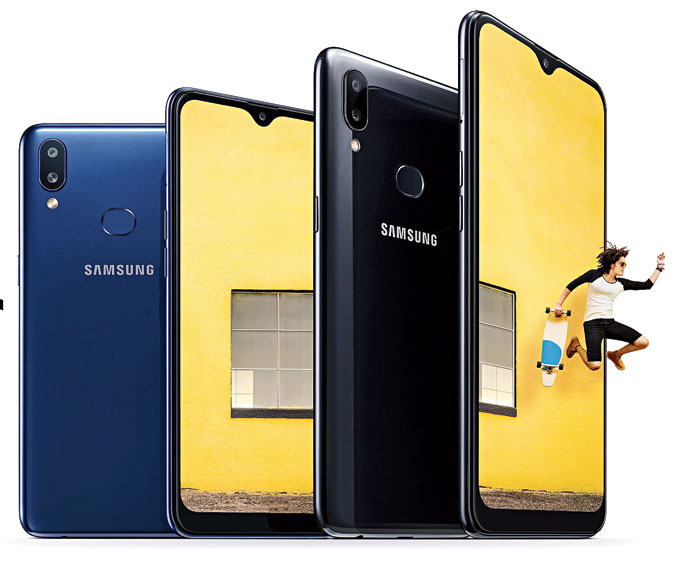 On the way...
Here's one more device coming our way — Galaxy A10s, the sibling of Galaxy A10. Armed with a 4,000mAh battery, the device can keep up with your gaming, streaming (comes with a 6.2-inch Infinity-V display) and broadcasting needs. The all-new dual camera will give you brighter, clearer photos, while depth detection intelligently recognises backgrounds and allows you to add artistic effects to your images. The smartphone will also have a rear fingerprint scanner and allow face recognition. On the front is a 8MP shooter while at the back is a dual camera set-up — 13MP and 2MP. It's powered by an octa core processor and has 2GB RAM and 32GB internal storage (MicroSD up to 512GB).