Google shifts plans to fight ChatGPT
The tech company reportedly has plans to launch over 20 AI-powered products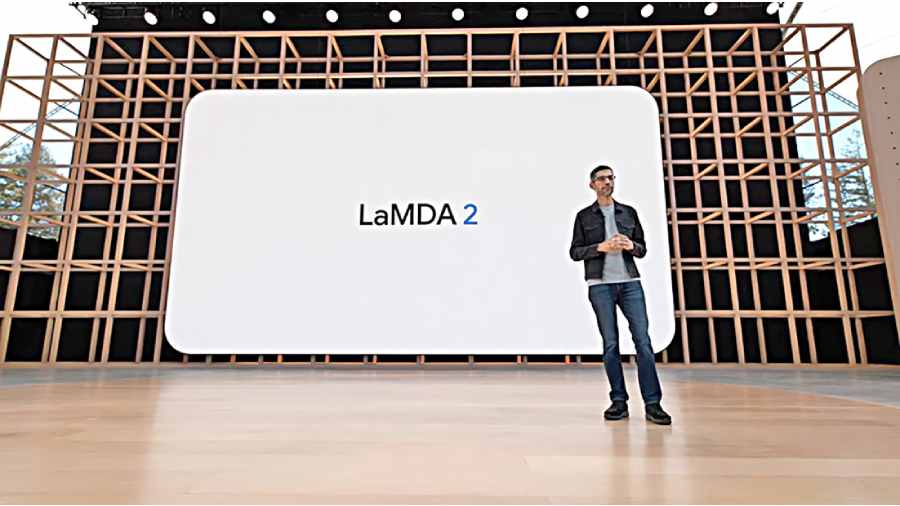 File picture of Alphabet and Google CEO Sundar Pichai at the company's I/O conference
---
Published 23.01.23, 01:05 PM
|
---
It seems Google is feeling the heat from OpenAI's ChatGPT, the AI-powered chat bot. The search engine giant has shifted plans accordingly to fight ChatGPT, reports The New York Times.
Google founders Larry Page and Sergey Brin reportedly held several meetings with company executives to discuss the new AI product. The founders haven't been spending a lot time at Google since they left their daily roles with the company in 2019. The report says the duo has approved plans and pitched ideas to put more chat bot features into Google's search engine. And they offered advice to company leaders, who have put AI front and centre in their plans.
Google is reportedly preparing to show off at least 20 AI-powered products and a chat bot for its search engine this year, with at least some set to debut at its I/O conference in May.
While working on its AI plans, Alphabet, Google's parent company, has announced that it will cut about 12,000 jobs after a hiring spree during the pandemic and amid concerns of a slowing economy. The layoffs were designed "to ensure that our people and roles are aligned with our highest priorities as a company," company CEO Sundar Pichai wrote in a note to employees.
New product launches mentioned in The New York Times report include an image generation studio that "creates and edits images", an app for testing product prototypes, and a set of tools that other businesses can use to create AI prototypes from within a browser window called MakerSuite. The company is also said to be working on a code generation tool called PaLM-Coder 2 that's similar to Microsoft's GitHub Copilot software and another that helps build apps for smartphones named Colab + Android Studio.
Google is being careful when it comes to launching AI products. The company was at the centre of a debate after firing two prominent researchers in the AI field, Timnit Gebru and Margaret Mitchell, who had laid out criticisms of AI language models.