Bob Dylan apologises for taking the auto-pen route
What is this device? And is it valid?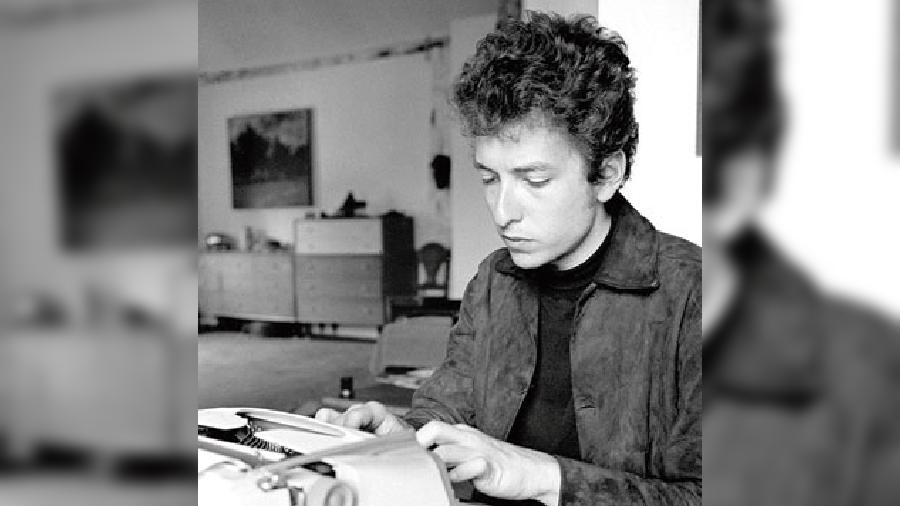 Bob Dylan has apologised for using the auto-pen to sign his new book
---
Published 29.11.22, 01:58 AM
|
---
On the song Early Roman Kings from his 2012 album Tempest, Bob Dylan sings: If you see me coming and you're standing there, wave your handkerchief in the air. I ain't dead yet, my bell still rings. Evan at age 81, every word he speaks, sings or writes gets discussed and analysed. That's the legendarily inscrutable Dylan for you. So when the man issues a rare public statement following a controversy concerning autographed copies of his new book, The Philosophy of Modern Song, it is something worth discussing.
Simon & Schuster, the publisher of Dylan's book of essays around 60-plus pop songs, recently offered fans an opportunity to purchase a hand-signed special edition for $600. Each copy had a letter from Jonathan Karp, the publisher's CEO, which confirmed the signature's authenticity. It turned out that he had used an auto-pen, a device that automatically replicates a person's signature, to sign all those books.
In a very un-Dylan like move, the supreme troubadour, issued a statement via his Facebook account, explaining his "error in judgement" was partly due to a "bad case of vertigo" that made signing his new book difficult during the Covid-19 pandemic. But is a signature using an auto-pen invalid? IN AUTO MODE
Thomas Jefferson, the third president of the United States, discovered a piece of technology that he fell in love with — the polygraph (formally known as Hawkins & Peale's Patent Polygraph No. 57), a machine that made direct copies of handwritten letters.The user would write on one side of the machine while the words would be instantly facsimiled on the other by mechanical action. Jefferson purchased had two polygraphs — one for the White House and one for Monticello, his home.
In 1809, he wrote to the portrait artist Charles Wilson Peale mentioning that "the use of the polygraph has spoiled me for the old copying press the copies of which are hardly ever legible... I could not, now therefore, live without the polygraph".
Cut to 2013.Then US President, Barack Obama was in Hawaii on vacation while a fiscal bill had to be enacted into a law, requiring his signature. He signed it via a robot called the autopen, which technically takes after the polygraph.
Any pen or pencil can be used with the autopen. Before Obama, George W. Bush had used the machine and preferred Sharpies. Bush made the argument for using auto-pen for bill signing but it was Obama who had first used it to enact legislation, signing an extension of the Patriot Act using an auto-pen while in France in 2011.
The auto-pen can store multiple signature files digitally on a SD card and the device meant for the White House is kept under tight security.
Fully robotised auto-pens arrived only in the 1930s and a 1936 article in Popular Mechanics described how the machine recorded a signature on "a master record, comparable to a phonograph", and was transcribed by a "secret process".
So is Dylan wrong in using the auto-pen? No. But his publisher charged $600 for each signature and should have been more transparent about the technology that was being used.