Amazon's Great Indian Festival
Work- from-home essentials have been at the heart of the offerings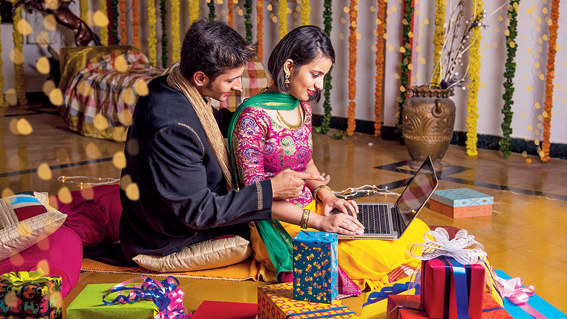 ---
---
It has obviously been unlike any other year while shopping during the festive season. Shoppers have stressed on the "essential" tag than extravagant gifts, something that's evident going by Amazon's Great Indian Festival sale as well as Big Diwali Sale. Here's what Manish Tiwary, vice-president, Amazon India, told us.
How has been the spending trend been different during the Great Indian Festival?
This year, the Great Indian Festival has become the biggest ever opening for our sellers and brand partners. More shoppers and sellers participated in the opening 48 hours of the Great Indian Festival than ever. In the SMB (small and midsize business) pre-festive lead up and first 48 hours of the Great Indian Festival, over 5,000 sellers have clocked sales worth Rs 10 lakh, over 1.1 lakh sellers received orders and 66 per cent of sellers who received an order were from tier-II and tier-III cities, such as Yadgir in Karnataka, Virudhunagar in Tamil Nadu and Lakhisarai in Bihar. With 91 per cent of new customers coming from smaller cities, this year saw the largest number of new customers shopping for the first time on Amazon.in. Customers from over 98.4 per cent pin codes shopped on Amazon.in with more than 66 per cent of new Prime member sign-ups during Prime Early Access that were from cities such as Tawang, Changlang, Mokokchung, Baran, Pudukkottai, Una and Jaunpur.During the first 48 hours, the top sold categories were smartphones, large Appliances and consumer electronics, with leading brands OnePlus, Samsung, Apple and Xiaomi making record sales. Smartphones, fashion and consumables attracted the most number of new customers from across the country.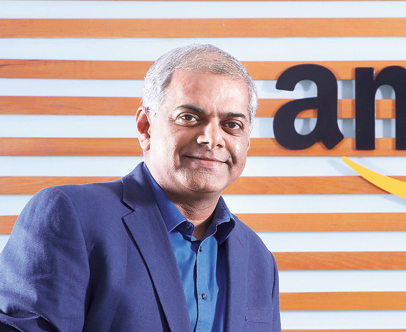 With most people deciding to stay in for obvious reasons, did they look for affordable fashion options and home decor items?
At Amazon Fashion, we are seeing an increased customer interest in ethnic wear. We observed men's ethnic wear grow at 5X (1.2x growth versus last year). Women's kurtas, kurtis and saris were among the top three sub-categories in apparel where we got the highest customer traction. Work-from-home essentials, like sportswear and athleisure, are also seeing a huge spike as customers continue to work out at home. Further, we continue to see interest in the men's ethnic wear category. We continue to lay focus on enabling sellers and SMBs to accelerate their growth and help them get back on their feet.

What are some of the gadgets that are doing well?
This festive season, smartphones continued to be popular among customers with iPhone 11, Redmi Note Series, Redmi 9A, OnePlus 8T, OnePlus Nord and Samsung M31 Prime Edition being among the popular brands on Amazon.in. Total iPhones sold on Amazon.in in one day were more than the total iPhones sold in the entire festive sale period of last year. Customers also loved the selection across security cameras and drones. Mi 43-inch TVs, along with TVs with Alexa, such as OnePlus 43-inch, OnePlus 32-inch and Samsung 32-inch remained popular choices this season.

What opportunities does the Big Diwali Sale offer Amazon in 2020 compared to other years?
Over four crore products from small and medium businesses (SMBs); products from over 20,000 local shops across 100 cities are available during the Great Indian Festival. Customers across the country have the opportunity to shop for unique products from thousands of Amazon sellers under various programmes, such as Local Shops, Amazon Launchpad, Amazon Saheli, and Amazon Karigar and enjoy deals/offers that have been extended by lakhs of small businesses.