Trigger-happy: Editorial on US's failure to enforce strict gun laws
As many as 212 mass shootings have been reported in 144 days in 2022: among these, 27 episodes took place in schools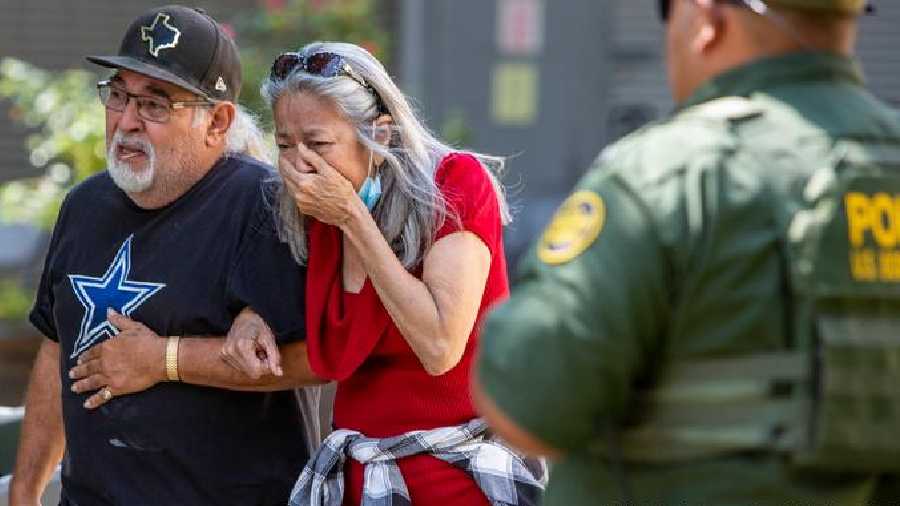 A deeper rot pertains to the cultural glorification of violence in a country that dominates the global trade in arms.
File Photo
---
Published 27.05.22, 03:14 AM
|
---
History does repeat itself as tragedy. Nearly ten years after a gunman mowed down 20 children and six adults at the Sandy Hook Elementary School in the United States of America, another armed assailant — an 18 year old — shot dead at least 19 children in a school in Texas. Over the years, gun violence has come to scare ordinary Americans as well as shamed the nation repeatedly. As many as 212 mass shootings have been reported in 144 days in 2022: among these, 27 episodes took place in schools. The reasons for the depravity are not far to seek. Bearing arms is a constitutionally-guaranteed right in the name of 'protection' even though weapons kill more than they save. What informs this deranged logic is political complicity which, in turn, is premised on the cosy relationship between the influential National Rifle Association and the political establishment, especially the Republican fraternity. The political impotency to curb the easy availability of weapons is galling when seen in the light of the fact that repeated polls have shown that the majority of Americans favour stricter gun-control measures. Yet, Republican senators continue to block a restrictive measure that has been passed by the House of Representatives. The US president, a Democrat, has cut a sorry figure too, taking refuge in rhetoric instead of using the horror in Texas to wage a spirited campaign to rid the nation of the menace of weapons by building a political consensus on the issue. The results of this collusion are there for all to see. Texas, which has the blood of children on its hands, has some of the least deterring legislations on guns in the US even though it is not a stranger to mass shootings. Politicians — the Republican lobby — must pay a political price for America's failure to disown guns.
But political indifference towards gun-manufacturing patrons is only a part of the problem. A deeper rot pertains to the cultural glorification of violence in a country that dominates the global trade in arms. Indeed, violence remains the cornerstone of mass media and entertainment, dominating America's films, literature, arts and newage digital games. As a result, troubled minds — the Texas shooter was one — often turn to the gun as a means of taming their inner demons. The battle against guns must, therefore, be waged on a number of fronts, ranging from the White House to the street, from the screen to the mind.