Time to acclimatize to a new era of ties with Russia
India should seek to build a broad framework of relations based on long-term Russian apprehensions about China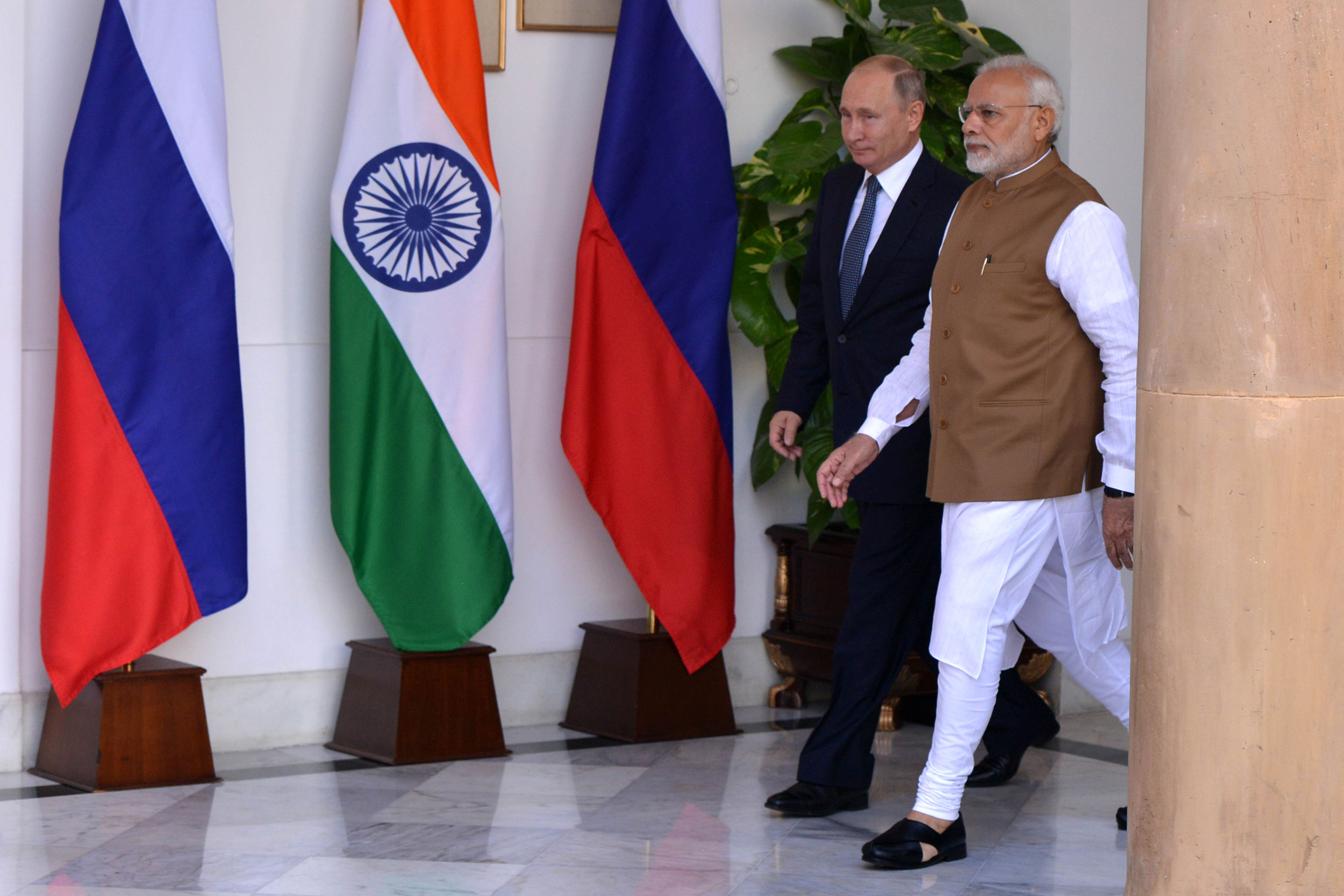 ---
---
Addressing an India-Russia business summit organized by the Confederation of Indian Industry, Vladimir Putin opined that relations between India and Russia have acquired a new momentum. Russia has been invited to leverage its potential in India's growing digital economy. Ravi Shankar Prasad, the Union information technology minister, has spoken of the possibility of India's digital economy to be worth one trillion dollars within the next three to four years. Collaboration in artificial intelligence and e-health would supposedly bolster the momentum in technology for both nations. Narendra Modi expressed an interest in Russian investment in a defence industrial park in India.
The summit reflected a reinforcement of the dynamism in the Indo-Russian relationship. Nevertheless, have the constituents of economic diplomacy between the two countries met their stated goals? India has striven to establish a strong, long-term energy collaboration with Russia. Some important deals, such as the Sakhalin oil and gas project, have been given effect with success. However, the initial promise of expanding partnership in this sector has been belied. Russia has given more priority to Western European countries and China when it comes to oil and gas. Moscow discerns that its interests would be better served by doing so.
The S-400 missiles, when accessed by India, would bolster air defence on the borders with Pakistan and China. India is also thinking of acquiring stealth frigates for its navy, helicopters for its armed forces and spares and ammunition from Russia. This signals that Russia's importance continues regarding India's defence. India still imports more than 60 per cent of its defence equipment from Russia. Notwithstanding a changing geopolitical landscape, it is evident that India views Russia as an all-weather friend.
The bonhomie manifest in the annual bilateral summits notwithstanding, there are palpable changes as well as some contentious aspects. India has a growing strategic relationship with the US. Meanwhile, led by Putin, Russia has challenged the US and its allies in Western Europe. It has increased its ties with China. Some cooperation with Pakistan has also been sought.
Earlier this year, Putin's economic and foreign policy adviser, Sergey Karaganov, provided certain perspectives surrounding Russia's relationship with India. He stated that Russia would have to expand its relationship with China; but this would be balanced positively through other acts. In the event of any Sino-Indian tension, Russia would be ready to help India as an intermediary, if requested to do so. Russian national interest would not be jeopardized for China's advantage; neither would it be so for India's sake.
What might be a pragmatic and effective Indian policy in such a situation? India would have to acclimatize to a new era of Russia-China ties. It should not rely excessively upon Russian support to confront hostilities from the China-Pakistan axis. There should be greater emphasis on building a broader framework of relations based on the long-term Russian apprehensions about a rising China. This would be in tune with the Russian preference for a multi-polar international system. Furthermore, India should leave no stone unturned to seek a relative improvement in Russia's relations with the US and Western Europe.
According to Karaganov, there are some among the Russian ruling elite who are apprehensive about China but not about India. To enable an impressive and durable partnership, India and Russia should nourish the strengths while starving the weaknesses in their bilateral ties.
The completion of the 19th India-Russia summit at New Delhi has been followed by satisfaction and expectation. But spadework would be necessary to successfully carry out the sundry pacts. The inevitable ripples generated in India's relations with the United States of America would also have to be managed.
Given a rise in discord between the US and Russia, Washington is keen that pacts among Russia and other countries exclude defence technology and armaments. The US's perspective is derived from an American legislation on Russian arms. The legislation came in the aftermath of allegations of Russian interference in the 2016 US presidential election. However, a statement issued by the US embassy in New Delhi was rather anodyne, stating that the US legislation is targeted at Russia and that it would not be used to undermine military capabilities of other countries that Washington considers allies.
India and Russia have exchanged memoranda of understanding in the arenas of space, nuclear energy and railways, among others. Several agreements have also been signed. They are compatible with the growing ties between both countries in such sectors as defence and energy. Moreover, there is also eagerness for partnerships in trade and investment, human resource development and technology. But is the Indo-Russia relationship living up to its declared scope?
Whatever crucial deals might be signed, cost is a paramount factor. About a year ago, there were concerns that Russia was constantly shifting goalposts and revising costs. That did not, and does not, augur well for India's long-term interests. Distressingly, there have also been growing allegations of financial sharp practices in Indian defence deals with other countries. Therefore, prevention of financial malpractices should be undertaken without any compromise.