The use of caste wristbands in Tamil Nadu schools is shocking
If adults openly advocate discriminatory practices on the basis of caste, how are children to learn any different?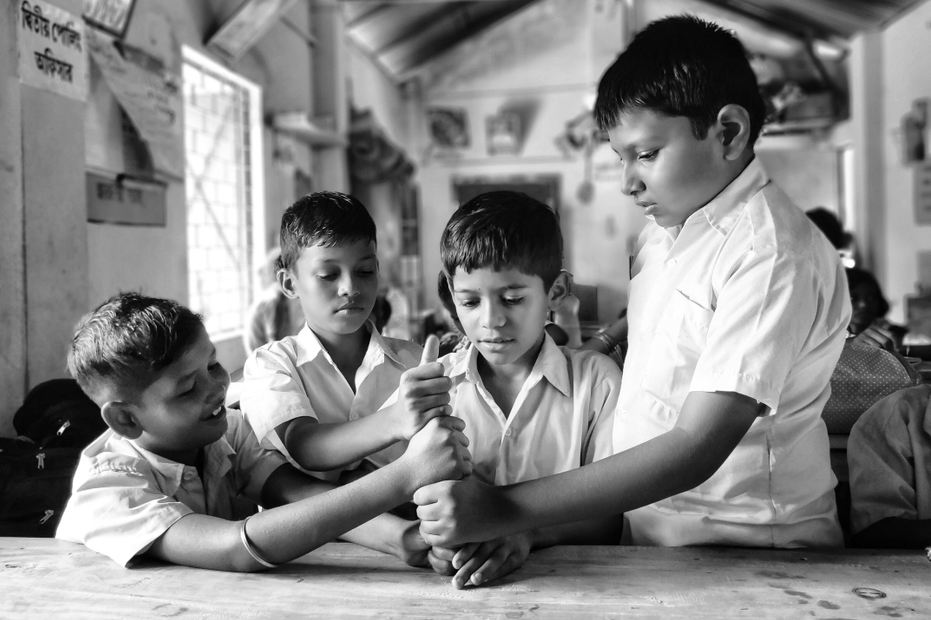 ---
Published 19.08.19, 03:52 AM
|
---
Get them while they are young, and the possibilities are endless — this popular adage could have a multitude of implications. Its appeal perhaps lies in the assumption that young people, especially children, can be conditioned with ease. The effects of such conditioning may have a lasting impact, both on the individual and society. As such, it does not bode well if children learn, and eventually internalize, prejudice — both as perpetrators and recipients of discriminatory practices. And yet, the insidious lesson that students in some schools in Tamil Nadu seem to be learning is that discrimination is acceptable: they are made to wear colour-coded wrist bands on the basis of their caste identity. Worse, the practice was reportedly carried out at the behest of students themselves, with the support of teachers and "influential caste persons". Shockingly, Tamil Nadu's education minister from the All India Anna Dravida Munnetra Kazhagam had initially rejected his government's circular banning the practice, and said that the wearing of colour-coded caste bands will continue. His announcement came in the wake of the opposition he faced from leaders of the state's Bharatiya Janata Party unit, one of whom even called for action against the official who issued the circular. In a social and political environment where adults openly advocate discriminatory practices on the basis of caste, how are children to learn any different?
Given the intricate manner in which education and governance are entwined, how is the act of making such dangerous distinctions to be stopped if it has the — once tacit, now increasingly open — approval of the State? While affirmative action — in the form of reservations for underprivileged caste-based groups — is taken to address the historical wrongs perpetrated by those at the top of the caste hierarchy, it has clearly been unable to fully prevent the reinforcement of identity-based discrimination against marginalized communities. This is of particular concern in a state such as Tamil Nadu, which has a rich history of anti-caste movements and struggles against casteist atrocities, spearheaded by several charismatic leaders. In order to prevent prejudice-fuelled actions from becoming institutionalized in schools and other educational spaces, civil society and rights-based groups must conduct targeted sensitization campaigns, not only to raise awareness among students and teachers but also to put pressure on the government to take stringent action against such acts of discrimination in the future.