What the vaunted Rythu Bandhu scheme could actually end up doing
What can be more wasteful than doling out money to people who are not necessarily the poorest of the poor?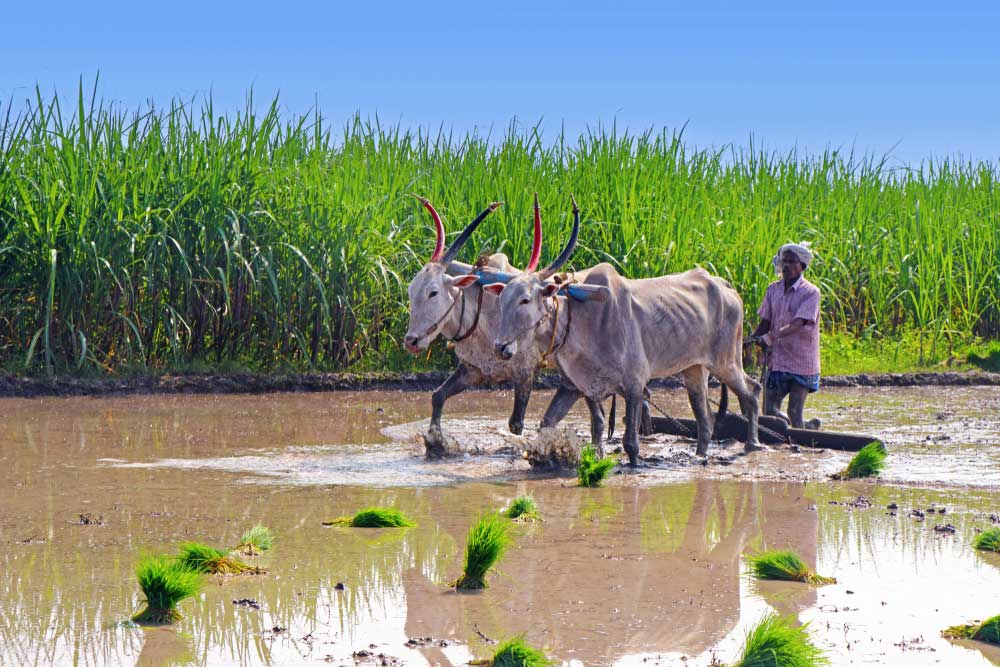 Owners of large tracts of land stand to gain from the Rythu Bandhu scheme. Marginal farmers will gain little, and there is nothing in it for landless labourers
Shutterstock
---
Published 29.01.19, 01:31 PM
|
---
The Bharatiya Janata Party is believed to have lost crucial state elections on account of the agrarian distress. The Telangana Rashtra Samithi, on the other hand, came out with flying colours because of its programme supporting farmers. The Rythu Bandhu scheme promises to transfer Rs 4,000 to every farmer per acre of agricultural land per season. Odisha and Jharkhand have adopted a similar model; the latest to join the bandwagon is West Bengal.
This scheme has been compared to such welfare measures as the farm loan waiver and the minimum support price. What is interesting is that experts who oppose populist measures by governments and are critical of the National Rural Employment Guarantee Act for being 'wasteful' have also argued in favour of this scheme. But what can be more wasteful than doling out money to people who are not necessarily the poorest of the poor? A loan waiver can be considered to be a relief measure at best; comparing it with income support is unwarranted.
It is being argued that with this scheme in place, other forms of agricultural support, such as subsidy on fertilizers and electricity and the MSP, will be gradually phased out. This will make agriculture even less remunerative. In the 1960s, agriculture started receiving support to ensure food security and livelihood. Both objectives, arguably, would receive a deadly blow because of the scheme.
Selective benefits
The money being doled out is on a per-acre basis. Owners of large tracts of land thus stand to gain; marginal farmers will gain very little; and there is nothing in it for landless labourers. Worse, employment for agricultural labourers is likely to shrink. The scheme ignores one more important dynamic integral to the agricultural economy. Many individuals own land. But the size of the holding is small, forcing them to seek alternative employment. But these owners lease their land to relatives or neighbours who are also small or marginal farmers. The latter found that the profitability of their operations rose with the increase in the size of their farms. Landowners are the recipients of the benefits of this programme. So the absentee land-owners, instead of those who toil on their fields, will be the beneficiaries.
If agriculture is to become sustainable, it must be profitable. But the scheme does not help in this. Why then is there so much support for it? The answer is not difficult to find. The West has been advising India to move away from MSP towards such a scheme. This is because in 1994, India signed an absurd agreement at the World Trade Organization. Unlike the MSP, an income support scheme makes us compliant since it is considered to be non-trade-distortionary as per the WTO agreement. It is another matter that such compliance can endanger India's food security.
As per the WTO agreement, if the domestic price is higher than the international price of 1986-88, the difference, which cannot be more than 10 per cent of 1986-88 prices, is considered to be a subsidy. Interestingly, during 1986-88, international food prices were at their lowest, thanks to high subsidies provided by developed countries. India put up a brave fight at the WTO and, in 2014, managed to get an indefinite 'peace clause', implying that other members would not be able to lodge a case against us even if we violate this provision till a solution is found.
In India, income support is advocated by some on the premise that it will reduce corruption. Others believe that subsidies and MSP cause market distortion. Income support initiatives would bring huge pressure on government finances since they would have to be raised with time. Such a policy will make landowners richer and the rural poor poorer, resulting in a decline in agriculture which, in turn, will make India a food-importer, once again.