The infinite game: US vs Taliban in Afghanistan
The Americans might want to add some books on game theory to the White House library before opting to rescue another nation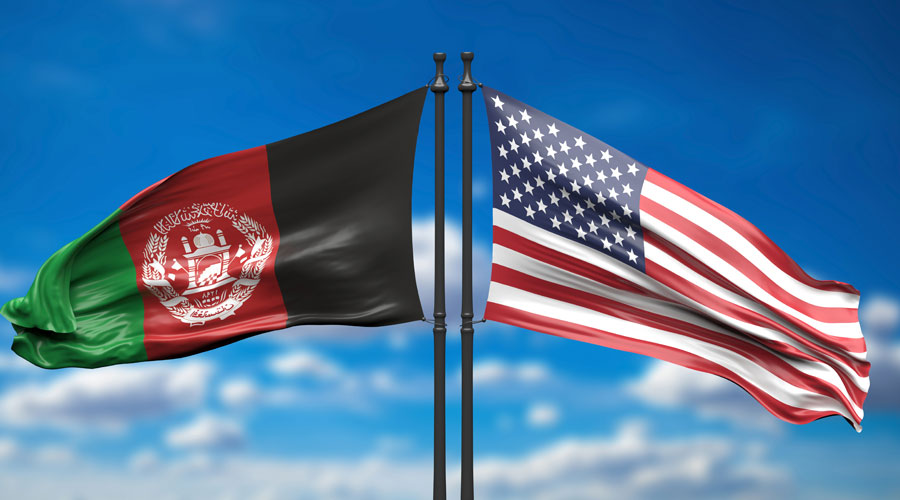 Representational image.
Shutterstock
---
Published 05.10.21, 12:39 AM
|
---
In game theory, in which mathematical models study decision-making, there are two kinds of games — finite and infinite. A finite game involves known players, clear rules, distinct objectives and well-defined interests. An infinite game has known and unknown players, no obvious rules, no distinct objectives, and overarching values instead of interests.
Over time, the United States of America has been involved in many infinite games — in countries like Vietnam, Iraq and perhaps, most dangerously, in Afghanistan. These are games that the US believed it had won, only to realize — when it was too late — that there is no such thing as a winner in an infinite game.
On August 15, 2021, America's current secretary of state, Antony Blinken, observed: "We went to Afghanistan 20 years ago with one mission, and that mission was to deal with the people who attacked us on 9/11." In contrast, the former president, George W. Bush (the man who decided to invade Afghanistan in 2001), had written in his 2010 memoir, Decision Points, that "Afghanistan was the ultimate nation-building mission... We had a moral obligation to leave behind something better."
It is obvious that Blinken and Bush are talking about different objectives. What neither comprehends is that the very idea of an objective in Afghanistan makes for a perilous promise. This is because the game in Afghanistan is not about determining winners or losers: it is about perpetuating the game infinitely. The only goal in such a game is survival, something the Taliban sensed long before their American counterparts.
The struggle in Afghanistan is greater than the battle of temporary interests between a government backed by America in Kabul and the insurgency of the Taliban. It is a battle about enduring values, that of liberal democracy versus Islamic theocracy, that of Western liberalism parachuted in by foreigners versus domestic, often divisive, conservatism.
In an infinite game, the struggle over values requires modification of strategies alongside the evolution of players. The Taliban have done this effectively. The way they took control of Afghanistan in August displayed their new prowess in negotiations, almost erasing their reputation for blunt militancy. The Taliban now control more land in Afghanistan than they did when the Bush administration originally intervened. By misreading the game in Afghanistan, America has only succeeded in replacing the Taliban of 2001 with the Taliban of 2021.
Players generally quit an infinite game when they run out of resources or the will to compete. This is how the Soviet Union exited the Cold War, and this is how the US has been forced to abandon Afghanistan — too much has already been lost in the "forever war".
Progress in an infinite game, however, necessitates new players, something the Taliban are aware of. This is why they have been courting China, which is now eyeing the Afghan corridor as the latest addition to its Belt and Road Initiative. For Afghanistan, which had a trade deficit in excess of five billion dollars in 2020, Chinese investment through the BRI is the perfect catalyst with which to embark upon the next stage of the game.
When the author of this column spoke to Tahir Qadiry (the then chargé d'affaires of Afghanistan in New Delhi) last year, he explained how the Taliban had grasped the need to integrate into a different Afghan society from the one they controlled during the late '90s. For Qadiry, those differences were tantamount to respect for women's rights, civil liberties, and the protection of minorities. To what extent the Taliban accommodate Qadiry's vision remains to be seen, but what is evident is the Taliban's willingness to shift strategy in the long haul. On August 17, a Taliban official appeared on Afghanistan's main television network to be interviewed by a female journalist. This would have been unimaginable a few years ago. In 2018, a survey found 46 per cent of the Afghan population to be under 15 years of age. This means that they had not been born when the Taliban last held power. The modern demands of the Afghan youth, especially in the age of social media, cannot be underestimated, a fact the Taliban should grudgingly adapt to or admit.
Ultimately, the end of the American era in Afghanistan will go in one of the two ways. A reformed Taliban steer a ravaged country to a semblance of order (albeit a theocratic one) or history repeats itself and chaos reigns supreme, once more. In either case, the Taliban are unlikely to disappear for they are playing an infinite game and they know as much. This is unlike the Americans, who might want to add some books on game theory to the White House library before opting to rescue another nation.