The heat is on
Covid-induced closures had already dealt a body blow to academic prospects of students, who are now bearing the brunt of premature summer vacations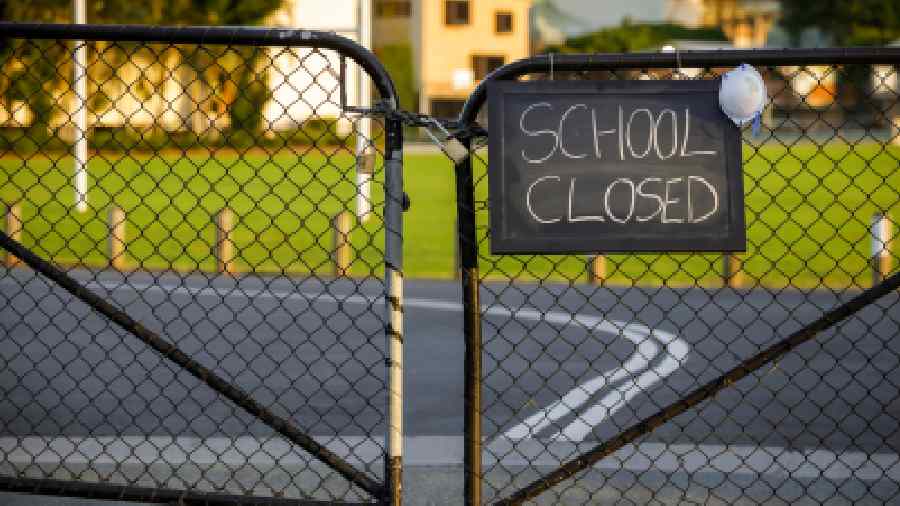 Representational image
File Photo
---
Published 27.05.22, 02:43 AM
|
---
Global warming has impacted our lives in a myriad ways, but no one would have envisaged its fallout on the students of West Bengal. Back at schools and colleges after a two-year Covid hiatus, the students had barely begun to settle down when a few days of rising mercury levels resulted in the chief minister announcing premature summer vacations from May 2 till June 15. Private institutions, many of which have cooler classrooms, had opted to continue classes when the government 'informed' them that they needed to go online or announce holidays.
The principal secretary, school education, was quoted as saying: "The private schools should not conduct in-person classes in school buildings now in the interest of students as they are falling sick in the extreme heat conditions. Also they should not take any unilateral decision against the statement of chief minister Mamata Banerjee on this issue." The authorities of nearly 30 private schools, who attended the meeting, hastily ceased offline classes.
One school administrator observed: "Students are due back in mid-June, but what if the second half of June is hotter than May? We had to close schools because of the summer heat one year as late as on June 21. The monsoons have also become unpredictable. In the last few years, the government has taken cognizance of the heat and has been sending out regular notifications to schools. There is reason for teachers to be apprehensive about meeting our educational goals. We have good reason to feel apprehensive about the future." A former school principal said political interference in private institutions was rare even in 2001. "Governors and very senior bureaucrats were often chief guests at our school functions. That was the extent of their involvement".
Private institutions earlier had the authority to make their own decisions, which reflected in the performance of the students (possibly the reason why most parents opted to enroll their children there). Now, veiled threats and arm-twisting have left most such principals wringing their hands in despair. When the heatwave failed to have any major impact, the government spoke of online classes and in mid-May offered to give parents 'items' of mid-day meals. As a substitute for a cooked meal given to a child, the move was more of a placebo. When the educational institutions reopen in mid-June, the state is expected to be in the throes of the monsoon. Should they be closed again? Or, come September, will floods and waterlogging be the reason for more holidays? After all, exposed electrical wires and gaping manholes are definitely more hazardous than the blazing sun. Ironically, May has been cooler and seen more rainfall than April, making one wonder at the hasty decision to extend vacations.
The pandemic years have not only retarded the ability of students to write, they have also seen board exams being cancelled, giving the 2021 batch direct access to colleges. Curtailing the academic calendar by riding on a weather horse has dealt an irrevocable blow to the completion of the syllabus. But in a state witnessing an investigation into major corruption in its school staff recruitment, it requires minimal ratiocinative prowess to conclude whether proper education of children is accorded priority. Unsurprisingly, universities in Bengal are witnessing major protests by students against offline exams simply because they have lost the ability to think and express themselves. The pandemic has already impaired their academic performance. Calcutta University is meeting principals of all affiliated colleges today to finalise whether to concede to the students' demand.
Against this backdrop, are extended holidays viable? Or is that the intention: let the children remain unschooled so that their propensity to question is dimmed forever?