The Editorial: Death toll
Tiger conservation cannot be reduced to meeting targets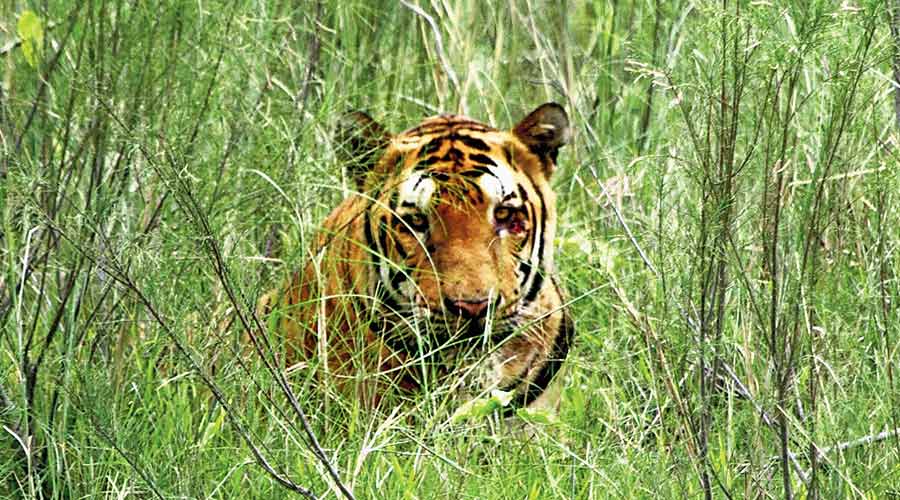 Representational image.
File photo.
---
Published 10.01.22, 12:13 AM
|
---
The National Tiger Conservation Authority registered 126 tiger deaths in 2021, the highest since such enumeration began a decade ago. The Wildlife Protection Society of India estimates that the figures are graver; it has put the death toll at 164, a 48 per cent jump since 2020. These fatality figures could rise further as the Monitoring System for Tigers: Intensive Protection and Ecological Status, which is being used to count tiger populations including that of the Sunderbans, begins to collate relevant, reliable data. Worryingly, according to the NTCA, at least 60 of the 126 tigers died owing to unnatural causes like poaching, accidents and man-animal conflict outside protected areas. In fact, wildlife poaching cases in India increased to 44 per cent for large mammals during the pandemic-induced lockdowns. There was more than one incident in Madhya Pradesh — the state registered the highest number of tiger deaths — of big cats following prey outside forests and being mowed down by moving vehicles. This exposes another potent, layered threat: fragmentation of animal corridors and encroachments by a lopsided development model on wilderness that are causing species to stray.

The government, however, has its eyes on a different set of figures. Responding to the NTCA report, the environment ministry said that tigers showed a healthy growth rate and that the habitats were carrying target-level populations. But conservation cannot be reduced to meeting targets. The health and, indeed, survival of animals, big and small, are intricately linked to and depend on several interrelated challenges. Government apathy has led to the watering down of protective legislations — in 2021, the Union government approved forest land diversion for three highway proposals that would cut through five critical tiger reserves across Rajasthan and Madhya Pradesh; a poorly equipped forest protection apparatus has been burdened with sundry other responsibilities, including Covid-19 duties; 'very dense forest' cover in India is now down to 3 per cent — consequently, most 'forests' are no longer capable of supporting a healthy population of wildlife, intensifying man-animal conflict and a spike in poaching. In 2019, India had basked in the glory of achieving its 2022 tiger population target four years early. Ironically, such a quantitative approach to assessing conservation may be inimical to forests and their species.