Taught well: Golwalkar glorified
His admiration for Hitler's treatment of Jews adds a telling dimension to his listing of 'internal threats': Muslims, Christians and communists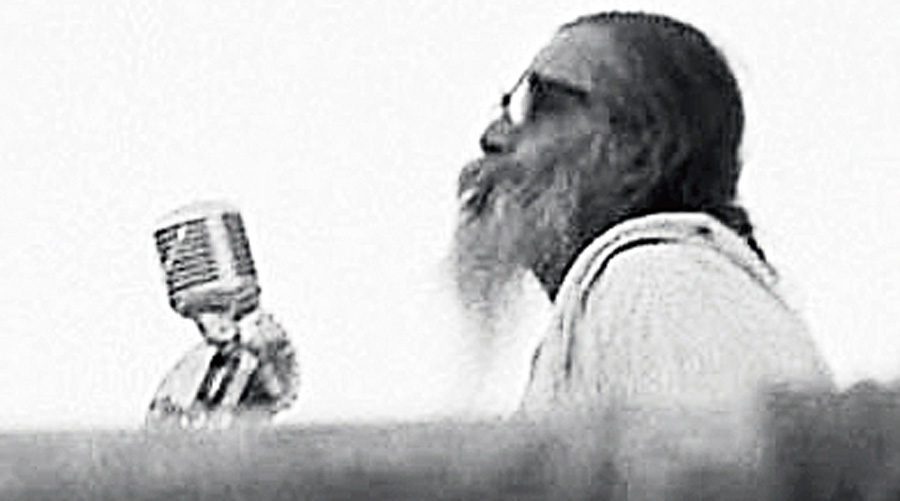 M.S. Golwalkar.
File picture
---
Published 24.02.21, 02:28 AM
|
---
Some ironies are hard to swallow. The Union culture ministry's glorification of M.S. Golwalkar, the second sarsanghchalak of the Rashtriya Swayamsevak Sangh, on his birthday as a great thinker, scholar and remarkable leader whose thoughts inspire and guide generations, brought forth some stinging responses. In defence, the media advisor to the culture minister emphasized India's diversity and multiculturalism, because of which the culture ministry would not silence the aspirations of any section of society. Golwalkar, who propagated a homogenous nationalism in which minority communities would live as second-class citizens, was celebrated on the ruse of India's democracy, built upon respect for different values and traditions. This would have been comic, had not it been ominous. Golwalkar believed that the Constitution, the foundation of Indian democracy, should be re-drafted so that federalism could be replaced by a homogeneous nationhood and a unitary State. Federalism is supposed to encourage 'separatist' tendencies. It is not difficult to discern here the 'guiding' principle behind the Bharatiya Janata Party leaders' drive for singleness — whether in opinions, political strategy or governance.
Golwalkar's admiration for Hitler's treatment of Jews — the RSS's distancing from this idea in his second book notwithstanding — adds a telling dimension to his listing of 'internal threats': Muslims, Christians and communists. Both faith and political views are 'threats'. According to this logic, communists cannot be part of a homogeneous nation. Are women excluded too? The BJP's guiding light seemed to find their demands for equality strange and was rather sarcastic at the idea of their 'emancipation from man's domination'. With such 'separatist' sentiments, probably women would not belong to the loyal group that forms the 'nation'. The suggestion that women must be kept in their place is echoed, much more clearly and expansively, in Golwalkar's belief in the traditional system of caste. Unity, apparently, comes through caste division. It is not what he wrote but what is happening now that is important. Aggressiveness in the name of nationalism — the silence is only on the subject of China — has encouraged violence against peaceful protesters and critics, champions of the oppressed and even of values such as rationalism, against specific faiths and castes and, overwhelmingly, against rights of the individual. No wonder the BJP-led government felt that this was the right time to remind the country of Golwalkar's contributions.