Solitary struggle
The loneliness of Asaf Ali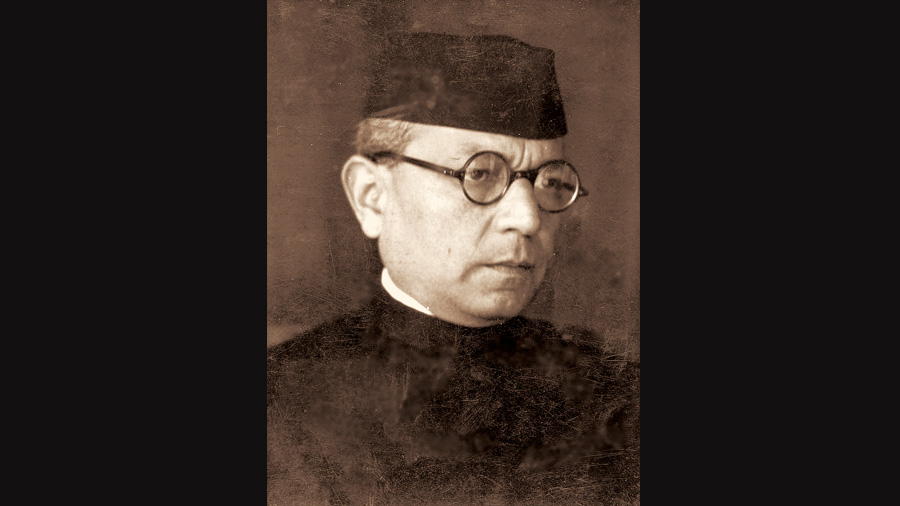 ---
Published 12.11.21, 01:18 AM
|
---
This appears to be a good time to recall M. Asaf Ali (1888-1953), a Delhi Congressman of some importance during the freedom movement. He was an alumni of St Stephen's College in Delhi and Lincoln's Inn in London. He was later to serve as India's first ambassador to the United States of America, governor of Orissa, and ambassador to Switzerland.
Asaf Ali came to the freedom struggle through the Khilafat movement, the agitation in India in the second decade of the 20th century over the fate of the Ottoman Caliph and his tottering empire. M.K. Gandhi supported the Muslim-dominated Khilafat movement and unleashed a debate about religion in politics that has remained inconclusive to this day. Other prominent Muslim leaders in the national movement also came via the Khilafat route — for instance, Abul Kalam Azad, M.A. Ansari and others. The Khilafat protests were also the nursery for later protagonists of Muslim separatism — although M.A. Jinnah himself had been, ironically, a contrarian voice against nationalists who made common cause with the Khilafat movement and mixed religion with politics.
The 'nationalist Muslims', as they were termed, such as Azad, Ansari and Asaf Ali, all retained a fundamental adherence to secularism. Yet, the 1920s onwards, as communal polarization grew in the country, they were caught in the middle and increasingly isolated. While remaining significant as individuals, they failed very evidently in their pursuit to counter the two-nation theory or resist the inroads the Muslim League made over time. Their loyalty to the Congress isolated them from many in their own community but did give to the party greater legitimacy and, in the process, infuriated Jinnah and the Muslim League even further.
In 1928, Asaf Ali married Aruna Gangulee — a conscious choice for both despite the twenty-year age difference between them. If this sounds unusual today, it was even more so then and there was opposition from many quarters. Aruna Asaf Ali recalled that Gandhi, on meeting her, spoke of the marriage 'as a symbol of Hindu- Muslim unity'. She protested — "I married Asaf not because he was a Muslim but because of the affinity we felt" but "Gandhiji insisted that our marriage had symbolic significance."
Asaf Ali represents the lonely furrow of the nationalist Muslim through the 1930s and the 1940s. He had capabilities as a lawyer and had been a defence counsel for Bhagat Singh and was also part of the defence team in the famous INA trial. But politics, frequent jail terms and also periods of consciously giving up legal work as an act of non-cooperation meant that a career at the bar would always be limited. In Delhi, and especially in Old Delhi, he was a person of political standing but a Delhi-based leader would always be one without a political hinterland. His overall moderation in politics also meant that there would always be obstacles as communalism from both directions inflamed public passions. From time to time, Asaf Ali would find himself distrusted by both sides: seen as either a fifth columnist or a quisling, depending on where his critics stood amidst the intensified communal polarization of the 1940s.
In August 1942, the entire Congress Working Committee was incarcerated following the Quit India resolution. For about three years, there was, therefore, an unusual conglomeration in the medieval fortress of Ahmednagar with the Congress leadership locked up in it, including Jawaharlal Nehru, Vallabhbhai Patel, Abul Kalam Azad, Govind Ballabh Pant, Narendra Deva, Asaf Ali and others. The Nizamshahi-era structure saw the strongest ever concentration of Indian political talent at one location for this duration of time. Gandhi, too, was arrested but he was to be imprisoned in Poona.
In Ahmednagar fort, the Congress leadership had time at their disposal. Alongside gardening, cooking and other such pastimes, there was an enormous outburst of creative energy. Nehru wrote The Discovery of India, Azad Ghubar-e-Khatir, Narendra Deva delved deep into Buddhism and socialism. Asaf Ali also wrote a lot, including a part autobiography which remains unpublished in its entirety: the original manuscript may well be lost.
Yet, without outside contact and locked up in close proximity for three years, this was also a time for reflection and political discussions and these exposed the internal divisions within the Congress as equally the isolation of the nationalist Muslim. For the latter, it was a mistake to continue in an indefinite incarceration while the communal situation deteriorated and the Muslim League ran away with the ball. Azad, who was Congress president at the time, and Asaf Ali made up this camp. The majority view that finally prevailed was in consonance with Gandhi's own sentiments and instructions — that there be no cooperation with the British and to continue opposition. These differences were not just tactical: perhaps the nationalist Muslim understood better than anyone else in the Congress the communal genie that was being unleashed. Both Azad and Asaf Ali followed the party line despite fundamental differences with it. How much India drifted towards Partition during the Quit India phase of its history remains an open question.
The long imprisonment was also a traumatic time personally for many. Some had serious health issues and others had family-related worries. Azad's wife died during his imprisonment as did Kasturba Gandhi in Poona. Asaf Ali was plagued throughout by concerns about Aruna. Since their marriage she had become a political figure too, but 1942's developments transformed both her and her image. Aruna went underground and became, in the process, a kind of poster-woman for the Indian struggle. Apart from overshadowing Asaf, she was also outgrowing the Congress and drifting to the Left. The marriage, however, endured, at least in form, and when Asaf Ali died in Berne in 1953 where he was ambassador, Aruna was by his side. Nevertheless, post-Partition, his was a lonely pedestal — made more so by the realization of personal and political isolation. The chasms of the present notwithstanding, the impending 75th anniversary of our freedom is a good moment to recall such lonely vigils.
T.C.A Raghavan is a former high commissioner to Singapore and Pakistan