Poor Weather Friends
Just when the world was easing into normalcy and opening up, UK decided the vaccine manufactured in India was just not kosher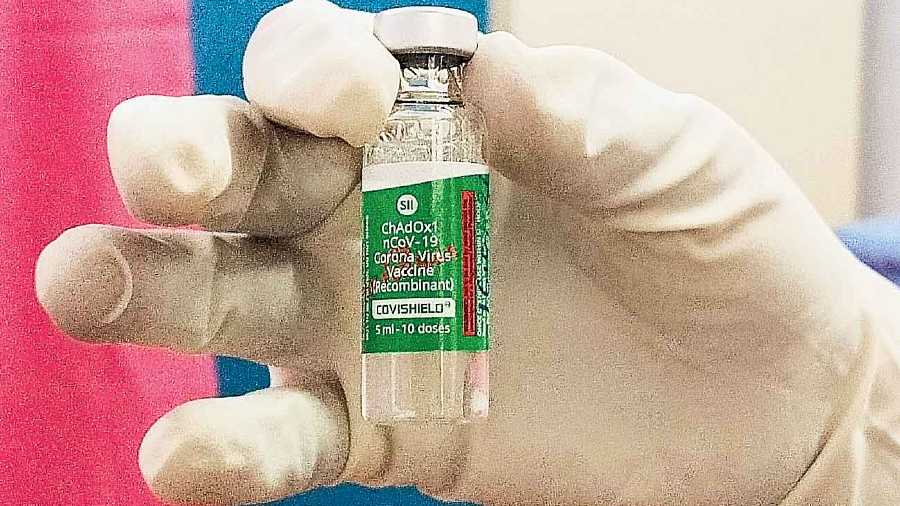 ---
Published 26.09.21, 12:11 AM
|
---
Five million doses of Covishield later, just when the world was easing into normalcy and opening up, the United Kingdom decided the vaccine manufactured in India was just not kosher. Travellers from India who have taken Covishield shots would be considered unvaccinated and have to self-isolate on arrival in the UK. Now, of course, that has changed. The self-isolation bit remains, but the air has been cleared about Covishield's acceptability. Some believe it was the noise and talk of "reciprocal action" that did it, others say that the 'R' word with all its colonial baggage shamed them into it. The UK government has, of course, offered "dodgy certification" as the reason.
A certificate. A certificate
And yet India is considered to be the "pharmacy of the world". It is one of the largest vaccine manufacturers. The Serum Institute, Pune, that is AstraZeneca's brown surrogate mama if you will, manufactures vaccines used in 170 countries. Vaccines for diphtheria, tetanus, pertussis, BCG, measles, rubella, rabies, rotavirus, Hepatitis B… And according to PM Modi, earlier this year, India shared her coronavirus vaccine production with 95 countries and with UN peacekeepers. "Without India, there won't be enough vaccines to save the world," said Peter Piot, director of the London School of Hygiene and Tropical Medicine.
Dear Ned
The coronavirus has brought to the forefront the "First World's" much altered but little advertised dependency on some dots in the "Developing World". Between the old grandstanding and new dependence there is a tough balancing act to pull off. The UK's vaccine double standards is possibly a symptom of that struggle. And so is all that double-speak by Potus. On one hand Mr Biden has unabashedly pursued the America First policy, preferred to hoard vaccines and raw materials through the darkest days of the pandemic. Even when the Ganges was choking with India's dead, the Biden administration was thinking. Ned Price, the spokesperson for the US Department of State, went so far as to say, "It is not only in our interest to see Americans vaccinated, it's in the interests of the rest of the world to see Americans vaccinated." Oh Ned, when one is gasping for oxygen one can barely think. In any case, that was some months ago. Now, when things seem more under control for America, Biden has promised an "arsenal of vaccines" to the developing world while trying to pressure India into lifting its ban on vaccine exports. Only 18 per cent of India has been vaccinated thus far, but there is no India First policy.