Poor marks: Editorial on India's dismal gender parity show
The overall score in political empowerment has decreased because of the diminishing share of years women have served as head of state in the past 50 years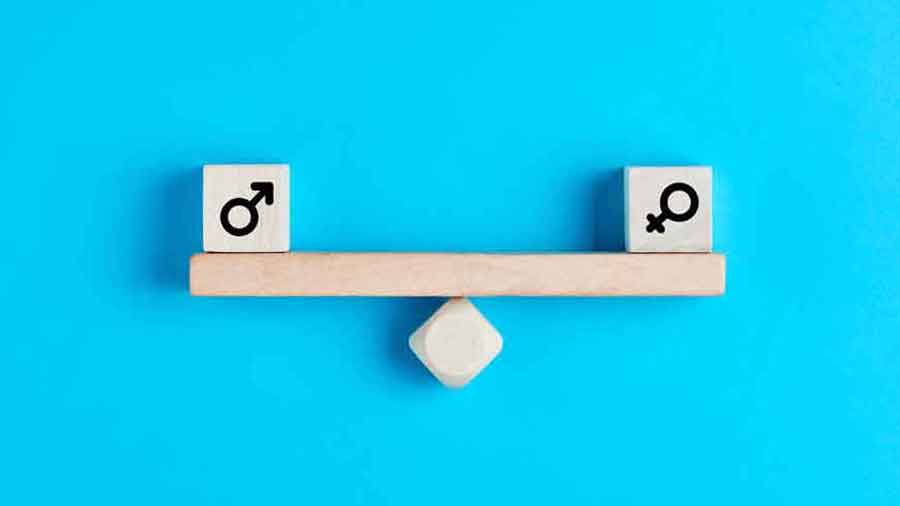 Representational image.
File photo
---
Published 18.07.22, 04:38 AM
|
---
India has ranked poorly — 135 among 146 nations— in terms of gender parity on the annual Gender Gap Report 2022 of the World Economic Forum. The country has moved up merely five places on the ranking since last year on account of 'better' performance in areas of economic participation and opportunity. Although India's gender gap score is its seventh-highest in the last 16 years, it continues to rank poorly on various parameters. Furthermore, the positive changes in economic participation and opportunity have been offset by a shrinking labour force participation rate — women's participation declined by 3 percentage points. The share of women legislators, senior officials and managers increased from 14.6 per cent to 17.6 per cent but the overall score in political empowerment has decreased because of the diminishing share of years women have served as head of state in the past 50 years. Among other parameters, the share of professional and technical workers grew marginally from 29.2 per cent to 32.9 per cent but India ranked the lowest on the health and survival sub index at the 146th place.
The findings are on a par with other reports indicating declining socio-economic-political conditions of women in the aftermath of the pandemic.Female employment in India has plummeted to 9 per cent in 2022. At least 21 million women left the workforce permanently between 2017 and 2022. The situation is not much better when it comes to women's representation in politics. A 2020 report found that less than a tenth of the over 50,000 candidates contesting federal and state elections were women. The women's reservation bill, which has been pushed back in the Lok Sabha by successive governments for the past 25 years,is unlikely to be taken up in the monsoon session.Even where political representation of women has been achieved, such as in panchayats, they,more often than not, serve as totemic representatives of male political leaders. The road ahead in gender parity must involve concerted efforts in women's empowerment — targeted policies to support women in the workplace, safe spaces for women and equitable access to healthcare services,including reproductive health, are among them. Comprehensive policy measures that aim at improving women's condition in multiple parameters will be key in attaining gender parity.