New thinking: Students as decision-makers
Education policy must focus on quality teaching, modern infrastructure and funding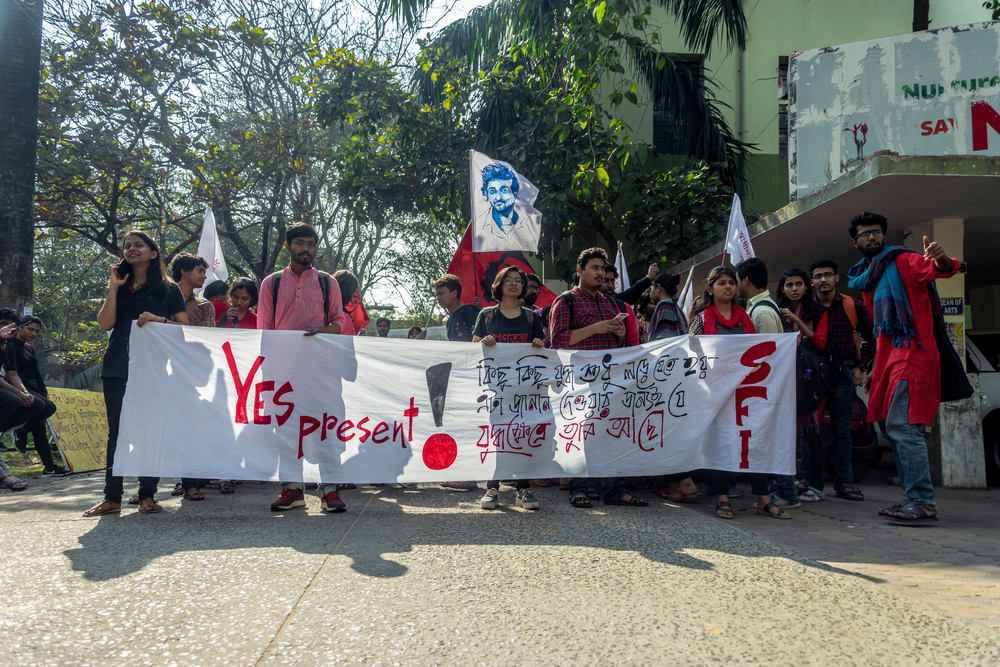 Students of Jadavpur University with Aishee Ghosh in a protest condemning 'fasicsm' of ABVP and BJP in the university, Kolkata, 14 February, 2020.
Shutterstock
---
Published 06.05.20, 09:39 PM
|
---
Participation, it is often argued, consolidates the democratic spirit. Theoretically, it should enable participants with stakes in processes and institutions to arrive at a consensus. This pursuit of harmony is a fine ideal. But ideals may not always work in an ideal manner in the real world. Participation may, at times, be counterproductive. Consider the following example. A strong case is often made in favour of allowing students to be an integral part of decision-making and other institutional processes of higher education. The intent of such a participatory endeavour is, indeed, noble. But the outcome can be discouraging. Violence and disruption are not uncommon intrusions into Indian campuses. Some of it may arise on account of higher educational institutions being indifferent to the concerns of students: the unrest at one of New Delhi's premier universities has been attributed to wrangling between students and administrators. But in a majority of cases, campus unrest has to do with the transformation of productive agitation into petty politics. This, in turn, highlights the fact that student politics has largely been stripped of autonomy; it is now a productive means of political encroachment into higher education. In some parts of India — Kerala is one example — the festering rivalry between right-wing organizations and students affiliated to the Left have even led to physical attacks on principals and teachers.
The 'silence' of the new education policy — its final draft had been circulated among ministries recently — on the right of students to participate in decision-making processes needs to be seen in the light of the concern regarding such transgressions. There is some talk of the NEP — India is amending its charter of education after decades — limiting students' activity within the benign sphere of sports, cultural activities and community service. But the development of critical thinking — the goal of education — is not dependent on campus activism. Its fruition requires quality teaching, modern infrastructure and adequate funds. If the NEP succeeds in delivering on these fronts, it would complement the transition of students into knowledgeable, thinking, humane citizens.